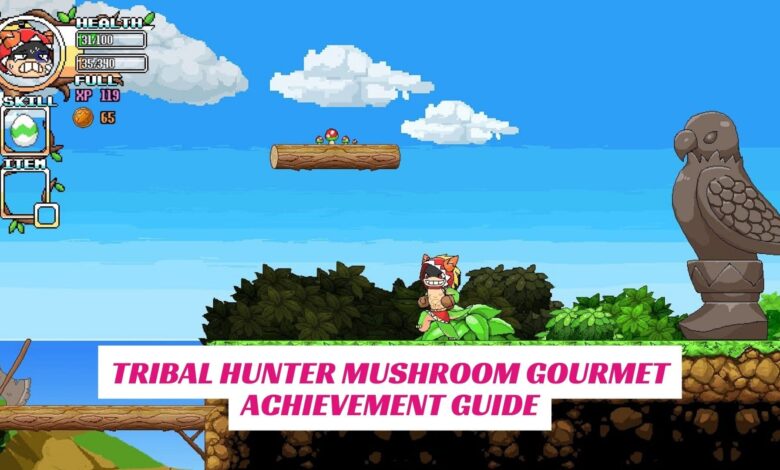 Getting mushroom-related items is one of the main ways to complete the Mushroom Gourmet quests. To do so, you have to travel to the mountains. Here's our guide to everything about the Tribal Hunter Mushroom Gourmet Achievement.
Tribal Hunter game is an open-world action platformer. You play as the village guardian. You can eat enemies to grow huge and use their energy to fight monsters. Using this power, you can turn into giant beasts and cast powerful magic spells to defeat enemies.
Ways to Find Mushrooms
Once you've found your way to the Mountains, you'll find a shrine and Yisya. When you arrive at the shrine, you'll find that Yisya is looking for Popper Mushrooms. She'll give you three of them.
There are three different ways to obtain mushrooms. You can either fight enemies to get mushrooms or buy them from Keys' Shop for a certain price. As you continue to buy mushrooms, their value will increase exponentially. Alternatively, you can collect mushrooms from enemies in combat, such as Wave, Laura, or Alpha. When you acquire three mushrooms, you'll receive one capability unit, which can be useful in battles.
Things to Know About Mushrooms
There is a couple of things you need to know about mushrooms in Tribal Hunter:
Mushrooms can be obtained from various sources, including cows Keys' Shop
Usually, you get one mushroom when you first fight an enemy
The more enemy you fight, the more mushrooms you will get.
In order to unlock the Mushroom Gourmet Achievement, you will have to gather a certain amount of mushroom
Earning Mushroom Gourmet Achievement will help you unlock other size and story-based achievements