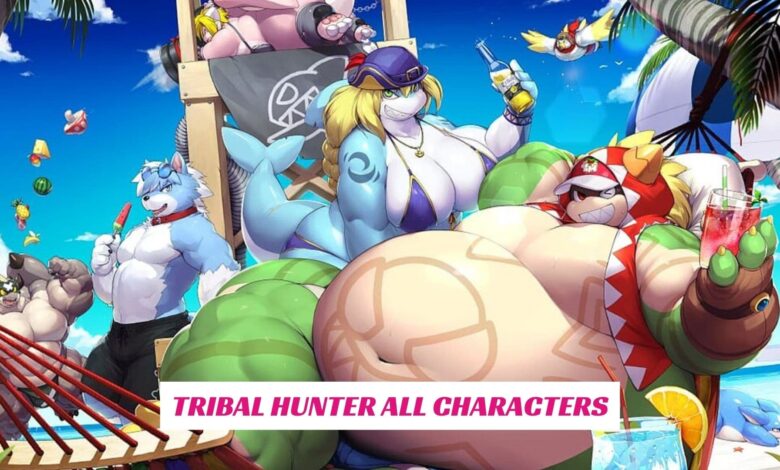 Tribal Hunter is a classic-style 2D action platformer game that features many boss fights and different types of enemies. The player controls a character named Munch, who can gain several abilities and have three different sizes.
There are a number of characters in Tribal Hunter, including village members, other island residents, and villains (bosses), and we've compiled a list of them all in one article.
Village Residents
Munch
The Protoganist. The player is in control of him in the game.
Munch is a guardian angel of the village and was summoned by the good villagers. His mission is to take down all the evil forces threatening the island's residents.
Munch can gain numerous abilities by inflating his enemies.
Here's the complete list of skills that Munch can have:
Acrofatic
Badass Adorable
Balloon Belly
Become a Real Real Boy
Belly Flop Crushing
Big Eater
Burp of Finality
Cast from Calories
Dark-Skinned Blonde
Expressive Accessory
Exposed to the Elements
Face Framed in Shadow
Forced Transformation
Good Is Not Soft
Fireballs
Gentle Giant
Hair of Gold, Heart of Gold
Heal Thyself
Heroic Sacrifice
Heroes Love Dogs
Hyperactive Metabolism
Incorruptible Pure Pureness
Kevlard
Large and in Charge
Magic Pants
Marshmallow Hell
Martial Pacifist
Nice Guy
Proj-egg-tile
Red Eyes, Take Warning
Sealed Good in a Can
Screw Destiny
Vacuum Mouth
Yisya
A nice girl waiting for the player to help him.
Skills and features, and interactions:
Badass Adorable
Exposed to the Elements
Nice Girl
Please Wake Up
To-Ri
The mail delivery bird. He can fly Munch to any bird statue.
Skills and features, and interactions:
Big Eater
Big "WHAT?!"
Explain, Explain… Oh, Crap!:
Feather Fingers
Hyperactive Metabolism
Large Ham
Warp Whistle
Key
The goat shop waiting to be rescued by Munch
Skills and features, or interactions
Cash Gate
Marshmallow Hell
Wall Jump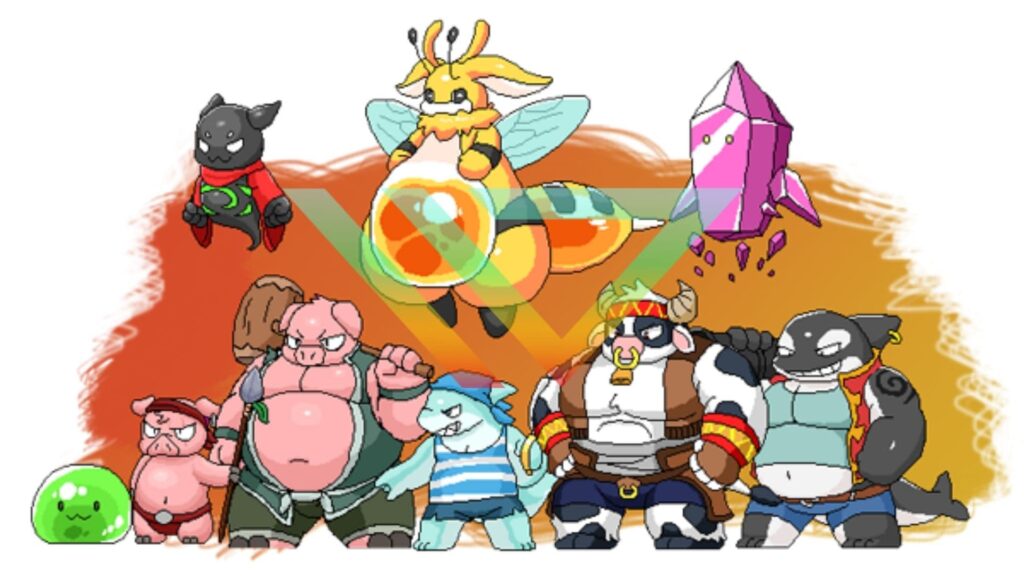 Other Island Residents
Kitora
A dragon NPC that gives some quests to Munch
Skills, features, and interactions
Indigo Jack
A shark that owns a restaurant named "Jack's Resort" at the beach. He prepares meals that can boost Munch's abilities.
Skills, features, and interactions:
All Girls Want Bad Boys
Blush Sticker
Chubby Chaser:
Money Multiplier
Supreme Chef
Antagonists (Bosses)
Boarus
Slime King
Fox Rival
Crystal Golem
Toria
Captain Killsha
Wave
Lord Darkdread
You can check our related post for further information on Tribal Hunter.