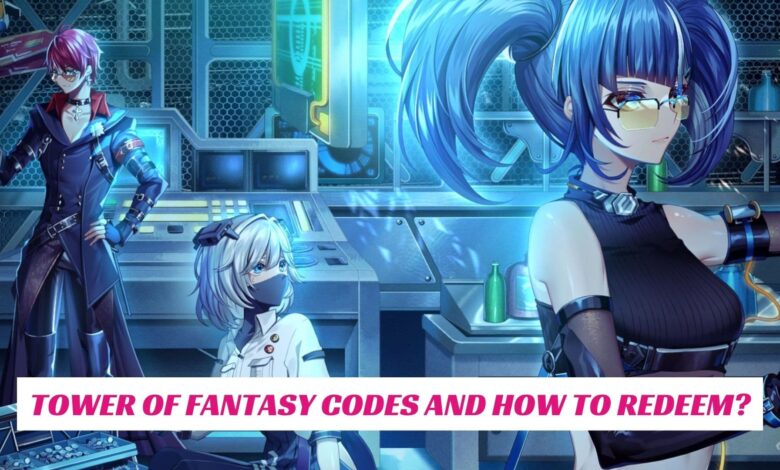 Tower of Fantasy is one of the exciting MMORPG games that offers a fantastic theme. The game offers a science-fiction anime theme in a post-apocalyptic world. Naturally, the success of this game should not be a surprise to anyone.
Despite the fact that Tower of Fantasy is a free-to-play game, the developers continue to reward their loyal players with various Tower of Fantasy codes. Anyone who has these codes can enjoy various in-game rewards that they can benefit from.
This is why we wanted to prepare this guide for you! In the following, you are going to find the active Tower of Fantasy codes and learn how to redeem them.
Active Tower of Fantasy Codes
As of today, there are three active Tower of Fantasy codes that you can redeem right now. In addition, there were a dozen amazing codes that you missed too. However, you can bookmark this page and visit this guide to check the new codes whenever you want.
Here are the active Tower of Fantasy codes and what they do offer for those who will redeem them:
TOF888 – Rewards 8,888 gold, 10 crispy grilled fish, and 1 black nucleus
TOF666 – Rewards 6,666 gold, 5 weapon battery II, and 1 SR relic
ILOVETOF – Rewards 5 weapon battery II and 1 gold nucleus
Some of the other Tower of Fantasy codes that you have missed your chance to redeem include ht888, huanta666, huanta888, huanta520, ht666, ht520, YL666, YL777, and YL999. Do not worry about the opportunities you have missed since it seems like more codes will be released soon.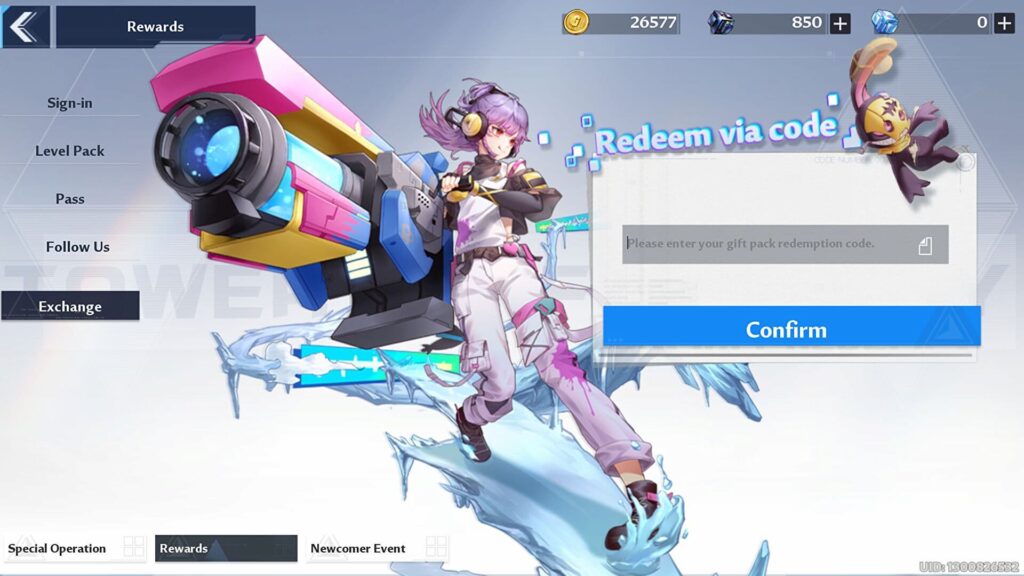 How to Redeem Tower of Fantasy Codes?
Redeeming your Tower of Fantasy codes is pretty easy. All you need to do is follow these steps in order to redeem the active codes.
Run Tower of Fantasy on your device.
Click on the Rewards page by tapping on the gift icon located at the top-right corner.
Locate the Rewards tab at the bottom of the screen, located between Newcomer Event and Special Operation.
Tap on the Exchange button.
You will see the Redeem via Code box, where you need to type in the active Tower of Fantasy code.
Tap on the Confirm button to get your rewards!
Your rewards will be delivered to your mailbox immediately, and you can enjoy your game more with these freebies!