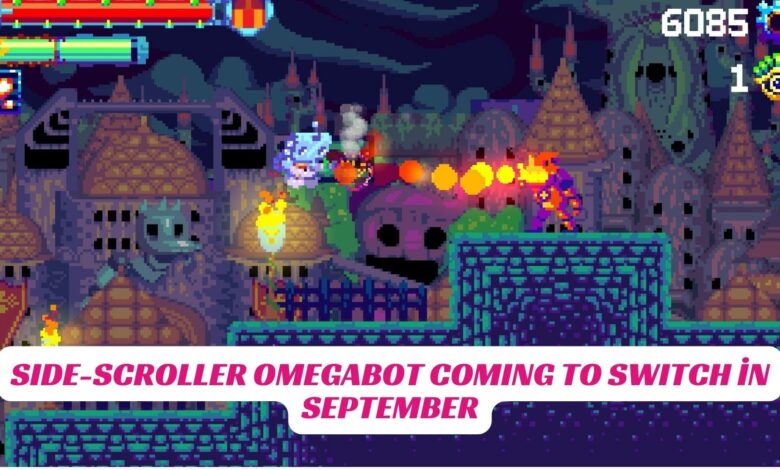 We have great news for those who are looking for a fast-paced side-scroller platformer game. OmegaBot is going to be launched for the Switch platform in September, which we believe will attract plenty of attention. 
This amazing game will take you to the world of robots and challenge you with plenty of robot bosses. We bet you are going to have plenty of fun while trying to survive in this world, which is full of deadly robots and dangers.
So far, the official release date of OmegaBot for the Switch platform has been announced as September 2, 2022. The game was already released for the PC on June 16, 2022. If you want, you can give it a try on your PC, which is offered at an affordable price.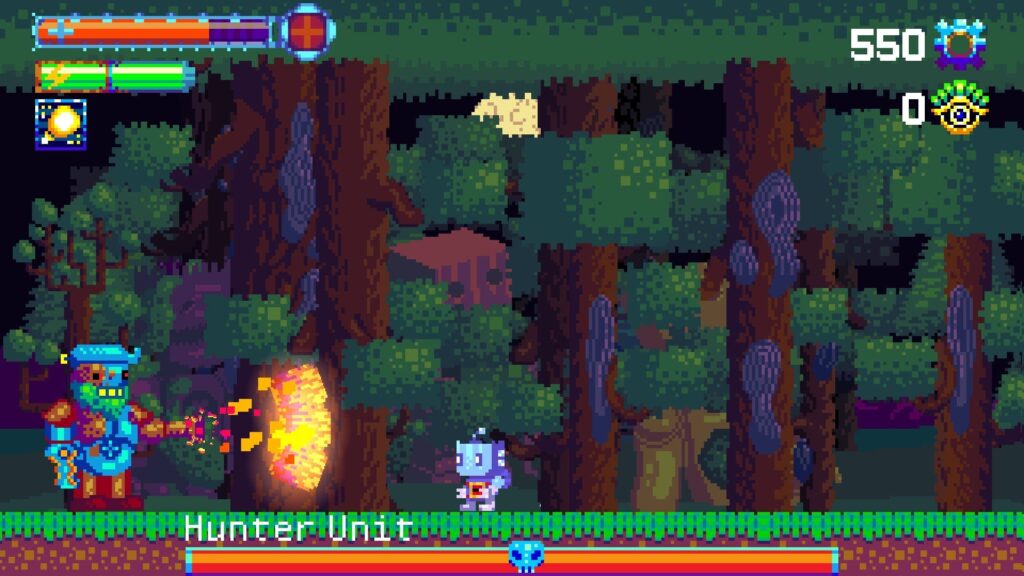 OmegaBot offers plenty of amazing mechanics to players, such as driving deadly vehicles and using futuristic weapons and skills. Your main goal is to reach your target on each level, but it is not as easy as it sounds.
In addition to this, OmegaBot offers a wide range of gameplay settings to players as well. You are going to complete levels with metallic forests or destroy futuristic city concepts. Combining this with the fast-paced nature of the side-scroller genre, we believe that OmegaBot can easily satisfy your expectations.
OmegaBot Key Features
You will find plenty of hidden secrets on the levels, and discovering these hidden secrets gives the game more playable time and more fun. You will also meet new characters as you progress through the story. There are also many deadly robots to beat in the game. That's why you need to think strategically and rely on your fast reflexes while keeping an eye on their energy bar.
Don't forget that if you run out of energy, you will be completely vulnerable and turn into prey for your enemies. You can also find plenty of amazing weapons and powers that you can benefit from during your battles.
OmegaBot is now available on PCs on Steam and will be released for Nintendo Switch on September 2. Don't forget to follow us and keep visiting IndieWod to discover more indie games.