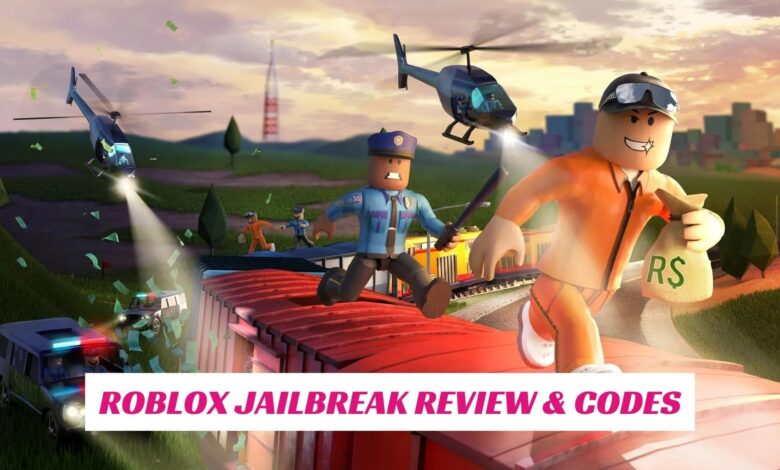 If you play Roblox, then you might have heard about Roblox Jailbreak. It is one of the popular Roblox games that offers diverse gameplay to players. The game is released in different seasons to keep the game attractive for players. This means that you can find new collectibles and toys all the time!
Thus, we wanted to prepare this review for those who have never played Jailbreak before. In addition, you are going to find active Roblox Jailbreak codes that you can redeem right now towards the end of this review!
Roblox Jailbreak Review
Roblox Jailbreak is a fantastic game that managed to receive more than 5 million likes on Roblox. Season 11 is live as of today, and players who start playing the game will enjoy free prizes and have the chance to win two new vehicles. Moreover, new safes are introduced with the new season as well.
Players can live the lives of a criminal or police officer. In other words, you can be the one who creates the trouble or ends it! Depending on your preferences, we assure you that you are going to enjoy Jailbreak a lot! If you are interested in this great game, do not forget to check out the Jailbreak codes we have shared in the following.
Roblox Jailbreak Codes
Jailbreak is one of the active games on Roblox, and it offers new codes for its players every month. Although you can find hundreds of codes on the internet, trying to redeem them will be a waste of time. As of August, only one code is working, and it is "fivemillionlikes."
As a celebration for receiving five million likes on Roblox, Jailbreak developers offer 15,000 cash to anyone who uses the "fivemillionlikes" code! There are no requirements to enjoy this code. You can simply log in to the game right now and claim your reward!
How to Redeem Jailbreak Codes?
Redeeming the Jailbreak code is pretty easy. All you need to do is run the game and wait for it to load. Now, pick your character. You can prefer the prisoner or police officer. Once you are done, all you need to do is visit the closest ATM you are going to find on the map.
After you interact with the ATM, a redeem code box will pop up on your screen, and all you need to do is type "fivemillionlikes." Later, hit the redeem button, and you will be rewarded with 15,000 cash immediately.