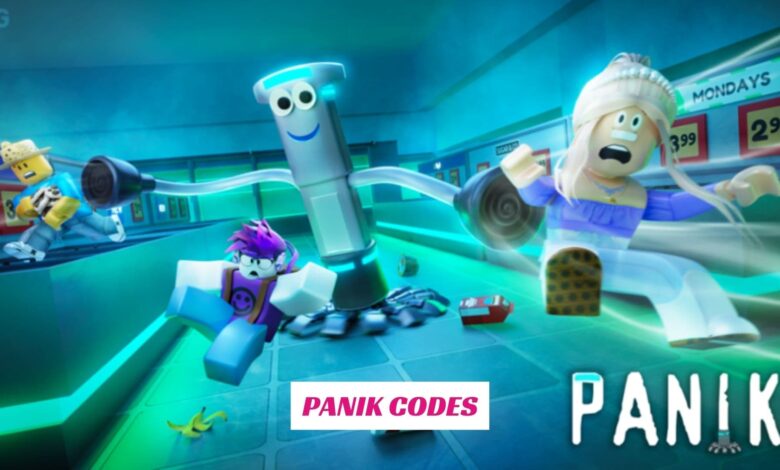 Panik is one of the famous Roblox games, where you will try to run away from store-cleaning robots. It has horror survival mechanics with more friendly graphics. Your main goal is to try to make your way through the store, but instead of just running, you will have to solve different puzzles.
The main currency of Panik is coins and you can buy plenty of useful items that will help you in your escape! In addition to this, these items can easily boost your overall gaming experience. Although making coins in the game is a bit challenging, you can enjoy the codes available for the game.
Panik codes offer freebies to players and right now, all active codes award players with coins. If you would like to make some extra money in the game, then you need to redeem these codes! They are completely free, and we have compiled all the active Panik codes for the current month for you.
What Are Active Panik Codes?
Here are all the codes you can redeem right now! All you need to do is copy and paste these codes to the relevant area in Panik to get your free coins! If you do not know how to redeem them, have no worries, we have covered it for you in the following section.
50MPLAYS – Awards 250 Coins
8KMEMBERS – Awards 250 Coins
50KLIKES – Awards 250 Coins
SPOOKY – Awards 250 Coins
7KMEMBERS – Awards 150 Coins
TY35KLIKES – Awards 350 Coins
100KLIKES – Awards 150 Coins
100KFAVS – Awards 150 Coins
TY20KLIKES – Awards 350 Coins
6KMEMBERS – Awards 150 Coins
How to Redeem Panik Codes?
Redeeming your Panik codes is pretty straightforward. The best part of these codes is they are redeemable on both PC and mobile devices. First, you need to launch the game on your device and then click on the Shop button.
You can find the Shop button on the side of your screen. Once you visit the shop, you are going to see a text box, where you can enter any code you like. Pick one of the codes from the above list, copy and paste it into this box.
Now, all you need to do is click or hit on the Checkmark button. You are going to receive the freebies provided by these codes immediately.