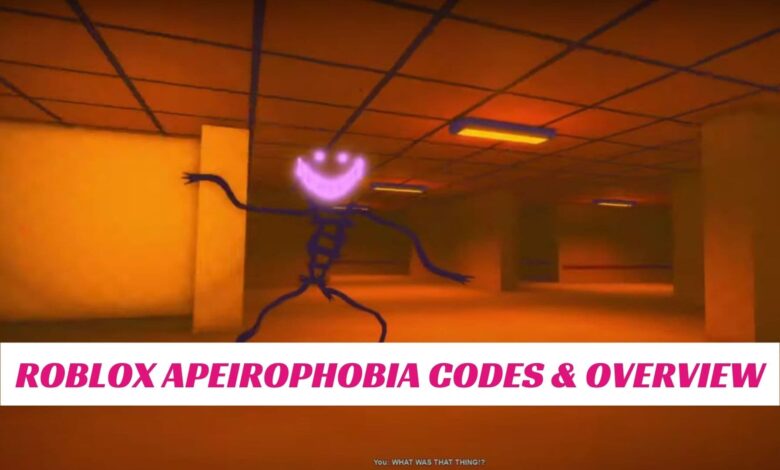 Apeirophobia is a relatively new game compared to other popular Roblox games. However, despite it being a new game, it has already received more than 185,000 likes on Roblox. It is worth noting that the game is still under development and is offered as a pre-alpha version.
However, this does not prevent you from playing the game and enjoying your time. The developers encourage players to play their game and provide feedback to them. Thus, they even release codes that players can use in the game to receive rewards.
Roblox Apeirophobia Overview
Apeirophobia is a fun and new game that is centered around documentation and exploration. Players will be stuck inside endless rooms and try to find a way out. Meanwhile, they will be watched by others while others are trying to solve puzzles and hide from the room.
Since the game is designed to increase tension, we recommend playing the game with your headphones on. We would like to note that Apeirophobia is one of the most promising horror games developed and being developed on Roblox.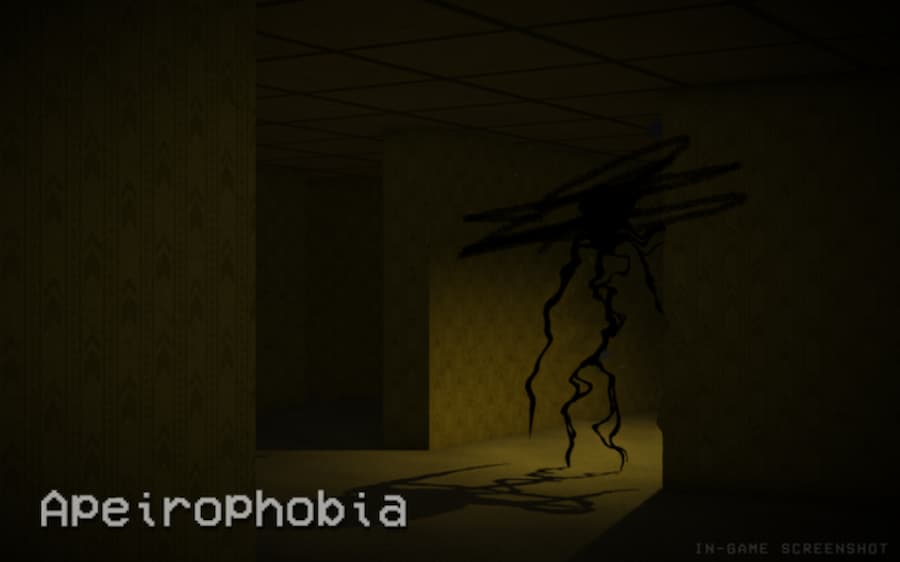 Roblox Apeirophobia Codes
In this section, we have provided the only working code you can use in Apeirophobia right now. Using this code will provide you with an exclusive in-game title. Since you do not need any currency or items in this exploration and documentation game, this reward seems quite okay.
Players who would like to receive this exclusive in-game title can use the "100kfavorites" phrase in the game. If you do not know how to redeem this code, do not worry since we are going to cover it in the following. Whether you are an existing player or a new player, you can enjoy this code without any limitations.
Since the game is still under development and in its early phases, the number of available codes is limited. However, you can expect more code releases in the upcoming weeks or months.
How to Redeem Apeirophobia Codes?
Fortunately, redeeming Apeirophobia codes is quite simple, and anyone can do it without any challenge. All you need to do is launch the game and wait for it to load. Once loading is done, you will see a button writing Codes on it on the main screen.
Click this button, then an input box will be opened so that you can type your code. Here, enter 100kfavorites and click on the redeem button. Your reward will be credited to your account immediately.