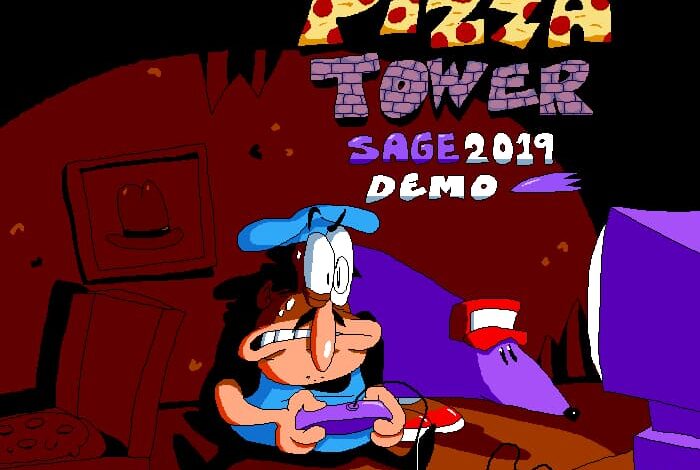 If you want to enjoy a fun and fast-paced platformer game, then we recommend the Pizza Tower demo to you. We know that it is not a full game but a demo, but it is worth mentioning. We believe that you are going to love this game and the experience it provides!
The developers noted that they are currently working on the game, and they may change many of the mechanics in the future. However, the current demo of the game is highly promising, and every player should take a look at it in their free time.
Story of the Pizza Tower
You are going to control a character named Peppino, who wants to go to SAGE2019. Unfortunately, he misreads the location of the event and ends up visiting the Snick Amateur Game Expo. However, he decides to stay for this new event and enjoy his time.
He is going to play many different games at the expo, and you will help him to make sure he will win each. Since this is a demo, the game offers limited features, but we assure you that you are going to enjoy your time.
What Does the Pizza Tower Demo Offer?
So far, players can enjoy three unique levels in the Pizza Tower demo. Your main character is a fun person wearing a blue t-shirt, and you are going to help him beat the games he is going to play. The developers also offer one additional challenge for those who complete all three levels in the demo.
Since each level is a different game, you will find plenty of unrelated mechanics, from pizzas to cowboy tasks, and shotguns to Snick the porcupine! In our opinion, Pizza Tower is a promising game, and if you enjoy playing platformer games, you may not want to miss your chance to enjoy the demo. You can access the demo on itch.io right now.