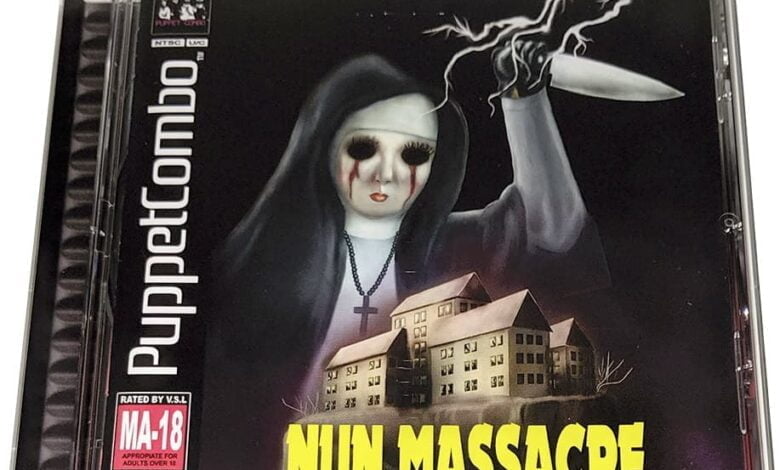 If you have been looking for a really scary horror game to enjoy in your free time, then we recommend Nun Massacre to you. This amazing indie horror game offers a great gaming experience to players, which we recommend playing with your headphones on.
In the following sections, you can learn more about this indie game and its content. It is worth noting that the game is offered for free, but players have to pay $4.95 to access the core game. In addition to this, the developer offers various bundles and items such as original CD-ROM and digital print t-shirts.
What Is Nun Massacre?
Nun Massacre is an indie horror game developed by PuppetCombo. It was released a few years ago, and since then, many streamers have tried to beat the game on their streams. Without a doubt, it is one of the scariest horror games you will ever play. Considering that the game has a nun concept, it has already won the hearts of many gamers.
The game promotes itself as the 80s slasher game, which has PlayStation 1 graphics and mechanics. Just like most of the other survival horror games, you will try to run away from a nun. If the nun catches you, you will lose the game and have to start from the beginning.
One day, you receive a letter, and your daughter gets sick at her school. You hit the road to get her but a storm breaks out and you have to find shelter in the woods. However, a psychopath-nun starts to chase you, and you need to avoid her no matter what.
It is worth noting that Nun Massacre is a stealth horror game, where a nun is determined to kill you at all costs. It is a kind of hide and seek game where you will try to survive as much as you can. Players can choose between different graphics settings, such as black and white, VHS, or PSX.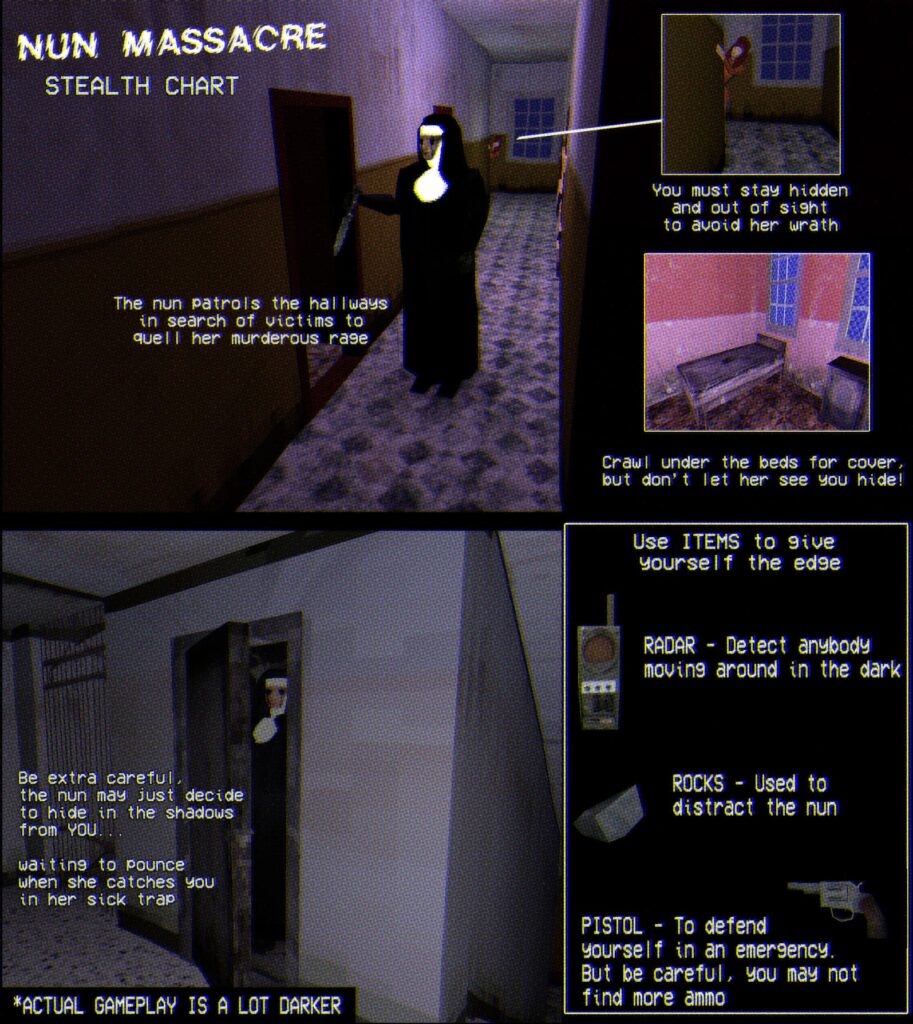 If you enjoy playing old-school games, then Nun Massacre can offer you what you are looking for. With various graphic options, you can easily find the perfect match according to your taste. In addition to this, the game increases the tension as you keep progressing.
Without a doubt, Nun Massacre will appeal to horror game lovers. You can find plenty of streams on the internet to check before you purchase this game, which will be worth every penny you are going to pay for it.