After a long wait, Norco has finally been released, and it seems like it managed to meet the expectations of players. This amazing game will take you on a southern Gothic adventure with its point & click narrative concept. You will be making your own way in the suburbs of Southern Louisiana.
The game was developed by Geography of Robots and published by Raw Fury on March 24, 2022. It managed to receive plenty of very positive feedback in a very short time. Without a doubt, this atmospheric and mysterious game will offer you a great gaming experience.
Norco Story
Norco is one of the story-rich games where you go searching for your lost brother Blake after your mother passes away. For this purpose, you are going to spend lots of time in the industrial zone and suburbs of Louisiana and try to cope with Androids and their security systems.
The game perfectly harmonizes science fiction with pixel art. When you add the might of New Orleans to this mixture, players can enjoy a great atmospheric game. The world you are going to live in is haunted by its past while being threatened by the future. You will be trapped between these two and do your best to survive while looking for your lost brother.
Although Norco offers a humble beginning to players, where you simply look for your brother, everything will turn upside down quickly. After a few minutes of game time, you will find yourself in a multigenerational mystery. Players will enjoy a story that revolves around technology, nature, memory, and salvation.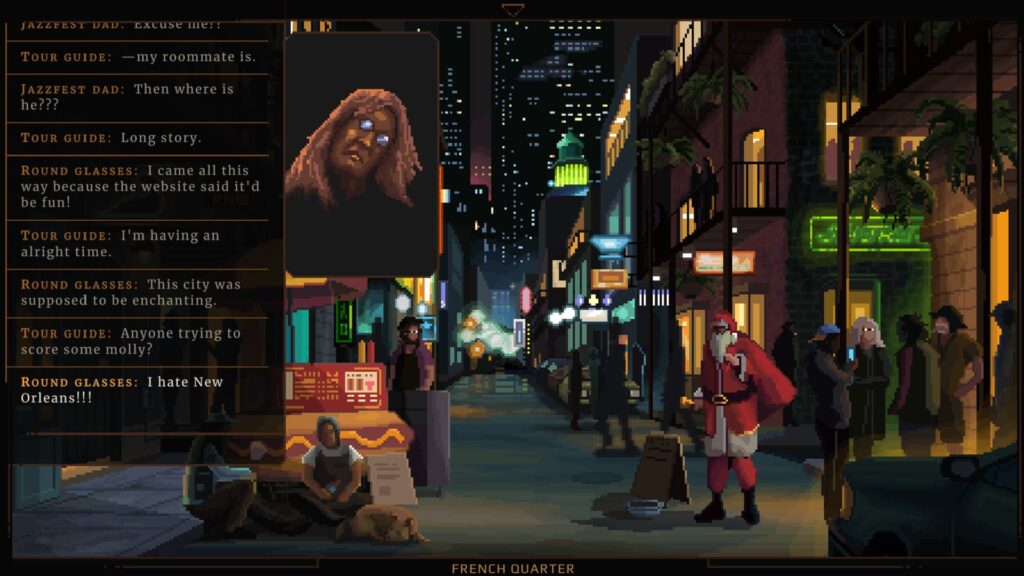 Norco Gameplay
We would like to note that Norco has already won an award for its concept and story. The game received the inaugural video game award at the Tribeca Film Festival. Most of the story generally takes place in and around Louisiana in the near future.
The name of your character is Kay, who is 23 years old and loses consciousness from time to time because he can't sleep due to the noise of the petrochemical facility in the area.
His brother was lost just a few days ago, and it is all up to you now. You need to visit different venues, such as an abandoned shopping mall, gas station, and bar, to find clues about where your brother is. Norco is not offering any photorealistic images. But the pixel art of the game still manages to look charming.
Thanks to its point & click concept, players will find 2D scenes full of items to interact with. Due to the nature of most point & click games, you will need to solve plenty of puzzles behind the scenes to accomplish your goal. Thus, expect to meet plenty of new characters with different personalities. Some of them will be willing to help you in your search, while some of them will want to be left alone.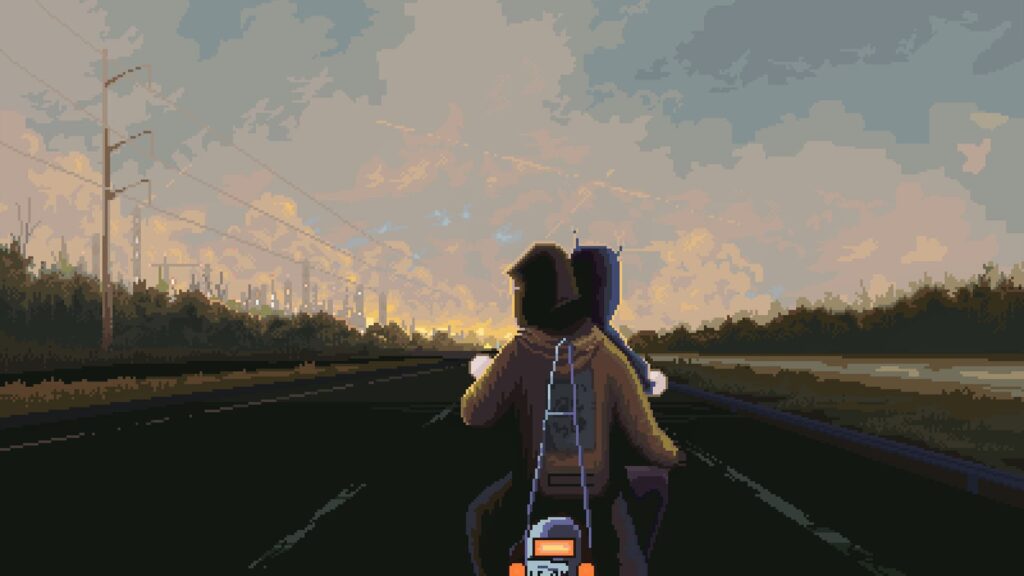 In our opinion, the retro presentation of Norco will be highly appealing to gamers who love open-world exploration games as well. Despite it being a new game, it has an old-school concept where scaling, details, truth, and perspective matter a lot. You must use all the clues you find to reach your goal, but this will not be an easy task for any gamer.
If you love challenging or story-rich games, then we are pretty sure that you will not feel any regret about playing Norco. Besides its affordable sale price, you can also download the demo of Norco on Steam right now and give it a try before you purchase it. So, what are you waiting for? One of the best point & click games is waiting for you to enjoy it.