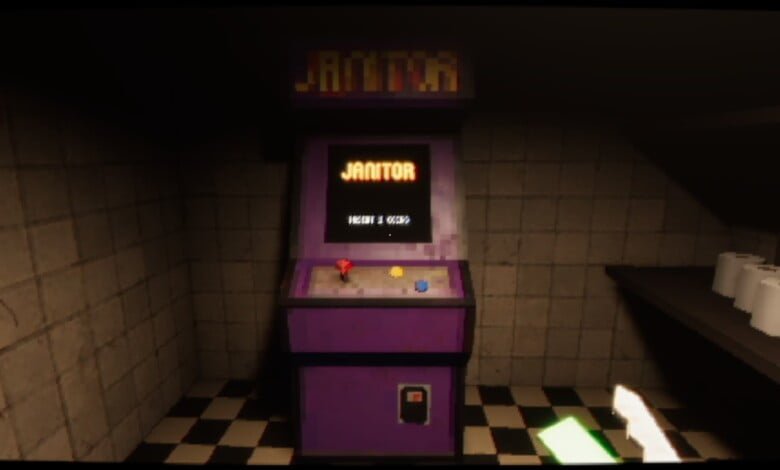 The number of indie horror games is increasing every passing day. Some of them are really great, while others are not that appealing. Thus, we wanted to make things easier for you and let you know more about one of the notable indie horror games in this review.
This game is called "Janitor Bleeds," and it will take you to an old arcade. If you like playing retro games or dark mystery horror games, you will like Janitor Bleeds a lot! The only downside to the game is that it's not offered for free. You have to pay $12.99 to enjoy this great horror game. But we should say that it is definitely worth it.
Janitor Bleeds Story
According to the story, you crash your car at midnight, and you need to look for a shelter to spend the night. As you can guess, you are going to make the wrong choice and prefer to go to an old arcade. Of course, mysterious events will be waiting for you in this arcade.
You have to keep the "Janitor" satisfied so that they can have electricity. In this way, you will always have a chance to check your back and prevent being haunted. Your fate depends on the Janitor and how well you satisfy it. Thus, as always, you have to do your best to keep surviving.
Janitor Bleeds Gameplay
After you crash your car, you will go into a deep and dark forest and find the arcade. Once you enter it, you will discover the Janitor, which you will feel a deep urge to play. However, this is going to be the biggest mistake you have ever made. Now, you need to do whatever it takes to satisfy the game and keep surviving.
The only way to survive is to go deeper into the arcade and keep playing the game. As you keep progressing, you will notice that the events that take place in the arcade game will influence the real world. Players have to check their backs often to make sure that nothing will haunt and kill them.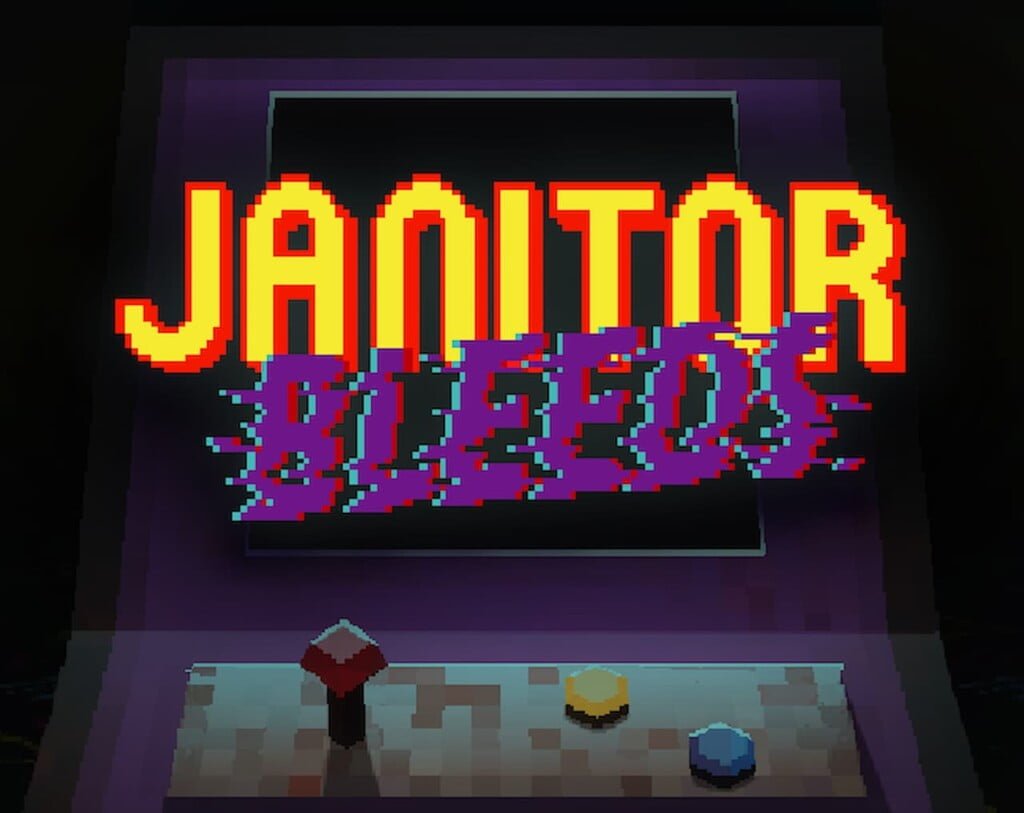 What Does Janitor Bleeds Offer?
Janitor Bleeds offers a great, mysterious arcade adventure to players. You will be playing a game inside of a game and exploring the secrets of the arcade. You need to keep playing the game and collecting coins to survive. Janitor Bleeds offers a great adventure in the 90s style.
You have to satisfy the arcade cabinet to survive. The best way to do so is by collecting precious coins and giving them to the cabinet. You will have to solve puzzles both in the game and in the real world to keep progressing in the game. The arcade cabinet will be your only solution, but it will also be your worst enemy in trying to survive as well.
The retro-inspired theme of Janitor Bleeds offers you the gaming experience of the 90s. What makes Janitor Bleeds unique is that it does not mimic or copy any previous games. Instead, it created its own art style that is blended with old-school games. Thus, we believe that you are going to love this game a lot.
If you want to get the game, you can find it on Steam for $12.99. But we suggest you read the Janitor Bleeds Review on our sister site, Lawod. You can also watch the "Janitor Bleeds walkthrough" on Lawod's YouTube channel.