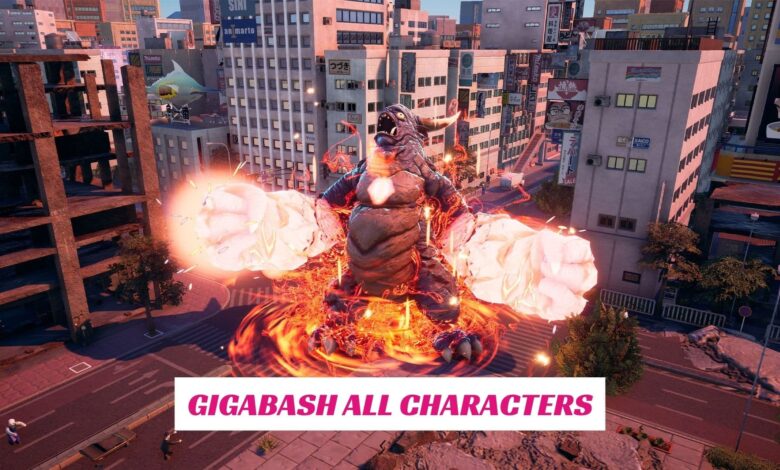 Gigabash is one of the popular indie fighting games where you have to control giant monsters and take down your enemies. You will be fighting to be the king of the titans, and nothing can stop you from claiming it!
Like in other fighting games, it is important to know more about each character to develop a good strategy. Thus, we have compiled all nine characters in Gigabash for you!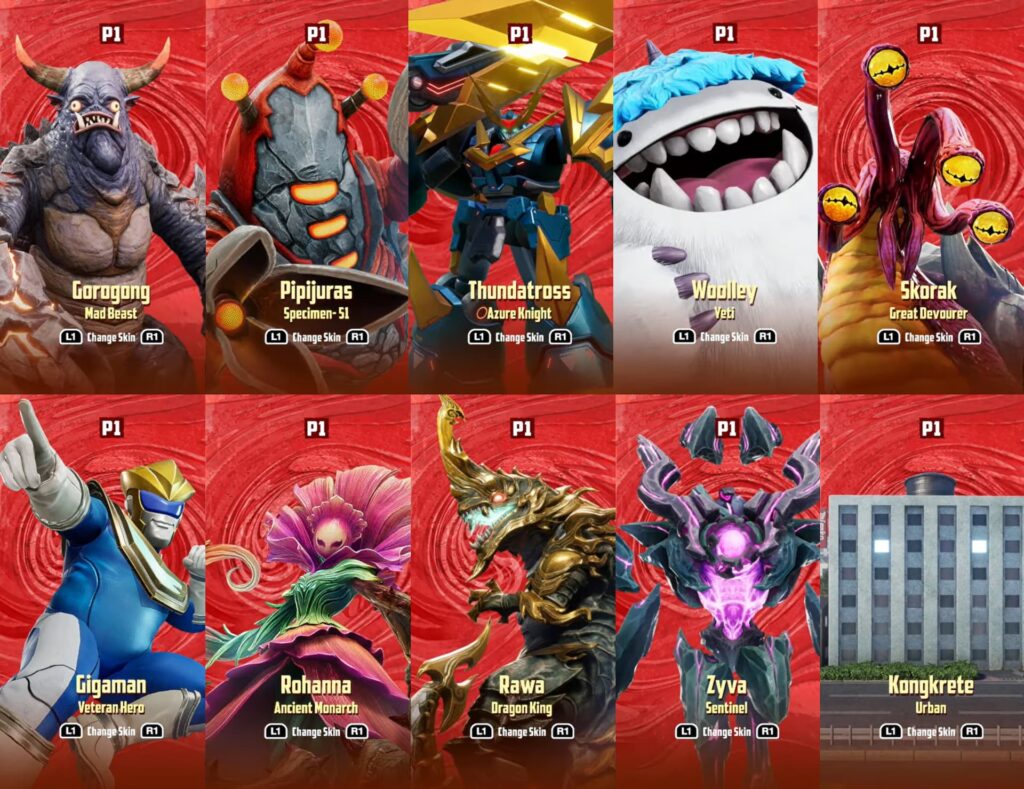 Rawa
Rawa is one of the notable characters in Gigabash with its 42.7 meters in height and 380 tons of weight. You can dominate the battlefield with this powerful dinosaur that roams with your enemies. It has skills such as Imperial Impact, Decimate Supernova, Giga Energy, and Extinction Beam to dominate its enemies.
Thundatross
If you are looking for a real warrior, then Thundatross will be the best choice for you. He is equipped with full armor and is quite deadly with his long, sharp sword. Moreover, he is 40.7 meters tall and weighs 280 tons. This Japanese warrior uses the Divine Blade and Lightning Strike to take his enemies down.
Rohanna
Rohanna is a plant and monster hybrid that attracts attention with its 45.3-meter height and 170-ton weight. It takes advantage of nature and dominates its enemies on the battlefield with its supernatural powers. Rohanna uses skills such as Relocate, Summon Minion, and Reign of the Monarch to dominate the battlefield and take down her enemies.
Woolley
Woolley is one of the cutest monsters in Gigabash, but he is also as dangerous as the others. Although he does not deal any damage, he has quite a powerful crowd control skills. Moreover, he is 31.1 meters tall and weighs 120 tons. His Snowball, Inhale, and Avalanche skills make him the most powerful ally in the game.
Skorak
Skorak may seem like a cute snail, but the only problem is it has 32.1 meters in height and weighs 250 tons. Thus, it is way more deadly than any snail and can be a huge problem for any gigantic monster. It uses skills such as Skull: Hunt Down, Raven Claw, and Poison Deluge to inflict damage on its enemies and take them down quickly and easily.
Pipijuras
Pipijuras is an alien monster with a height of 36.4 meters and a weight of 180 tons. It is one of the monsters that can fly and hire projectiles at its enemies. Pipijuras is a powerful creature that relies on its strength and agility. He also has skills, such as Energy Shot, Deflect, and Cosmos Polarity to establish dominance against his enemies.
Gigaman
Gigaman is literally a Giga man with a height of 40.2 meters and 160 tons of weight. It is one of the creatures among all monsters as well. What makes him special is his amazing and destructive combos. Gigaman uses skills such as Spirit Punches, Giga Beams, and Hyper Giga Beams to dominate his opponents.
Gorogong
Gorogong is a gigantic beast that resembles the devil with its long and curved horns as well as sharp fangs. It is one of the monsters that you really need to be careful of. Gorogong is 32.3 meters tall and weighs 270 tons. It used Double Punch, Tectonic Tantrum, and Wild Vortex skills to take its enemies down quickly.
Kongkrete
Although Kongkrete may not be a monster that you can control all the time, it can be quite useful to take down your enemies. It is a kind of building that appears randomly, especially in battles. The skills you can take advantage of include Concrete Roller, Confusion Flash, and Skyscraper.