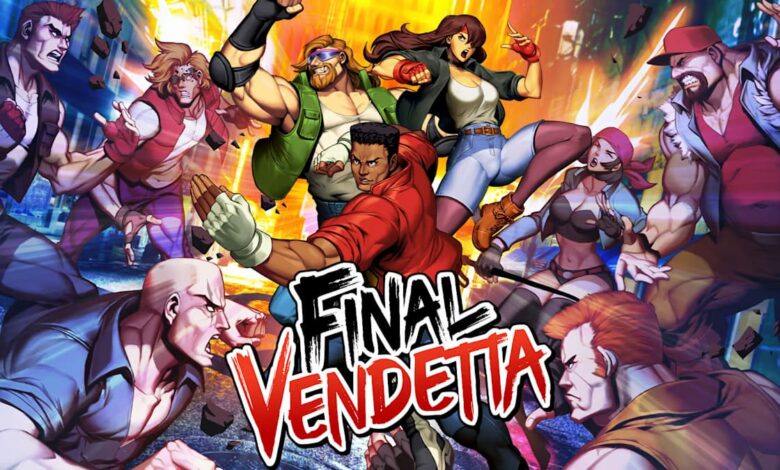 Final Vendetta is the new beat-em-up fighting game that was released with TMNT Shredder's Revenge on June 17, 2022. So, we got two great new beat 'em-up games on the same day. Unlike Shredder's Revenge, we can play Final Vendetta on PS5. Here is everything you need to know about Final Vendetta. 
Final Vendetta is a fighting game like the beat-'em-up games that older gamers used to play in arcades in the 80s and 90s. The game comes with stunning pixel art and a great soundtrack with exclusive tracks from the Utah Saints.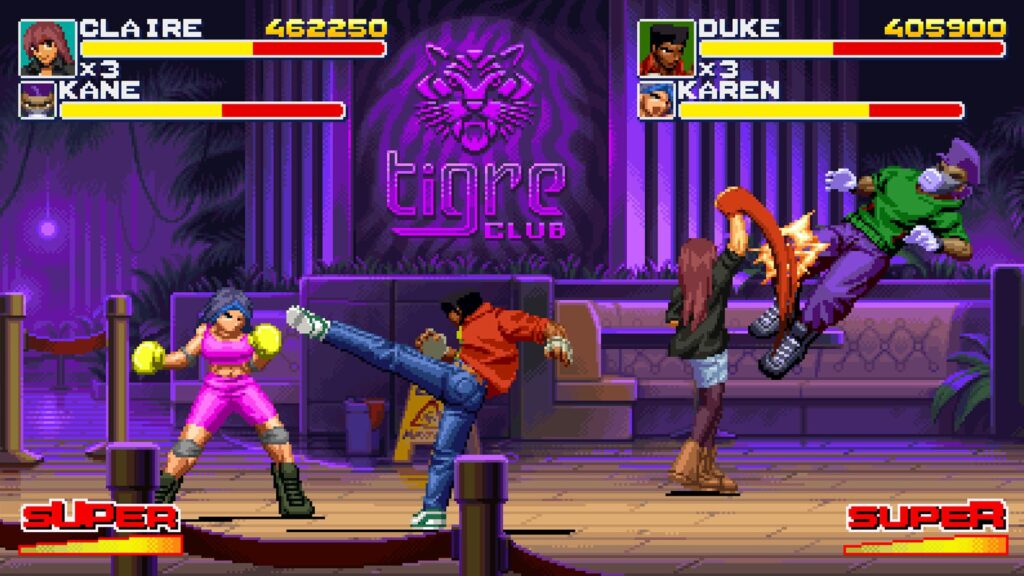 Final Vendetta also offers a great storyline where Claire Sparks' sister is kidnapped by the notorious Syndic8 gang. Clarie will do whatever it takes to get her sister back. To do this, she teams up with her two friends, Millte T. Williams, a retired pro-wrestler, and Duke Sancho, a street fighter. They will fight together on London's streets to get Clarie's sister back.
The game can be played as a single player or with two players in a co-op mode. Unfortunately, the co-op mode is not an online mode; it is a shared/split-screen co-op.
There are four game modes in the game: Arcade, Survilva, Versus, and Boss Rush. You can play in these modes in six different battle areas.
The characters are also impressive in the game. There are three playable characters, and each of them has unique skills and moves. 
Final Vendetta Download
On June 17, Final Vendetta was released for PCs on Steam, Nintendo Switch, PlayStation 4, PlayStation 5, and Xbox. The game was developed by Bitmap Bureau and Numskull Games.
PC players can get the game on Steam for $21.24. The game doesn't require a super-high-tech system. MacOS and Linux users can also play the game on their PCs.
Console players are able to find the game in their stores for the same price as on Steam. You can purchase the game by following the links below: