Teenage Mutant Ninja Turtles' latest game that will take you back to the old days when you played games with NES, TMNT Shredder's Revenge, is finally released.
Developed by Tribute Games and published by Dotemu, TMNT Shredder's Revenge was released on June 16 for PCs, Nintendo Switch, and PS4.
Teenage Mutant Ninja Turtles: Shredder's Revenge is a side-scrolling platformer action game. The game brings the Nes-style action experience back to retro game fans. Players will progress in a pixel-art-designed world and fight against Shredder and his faithful Foot Clan. While players can fight against them as a single-player, they can also bring their friends (up to 6 players) to play in online co-op mode.
After Bebop and Rocksteady attacked Channel 6 to support Krang and Shredder's latest plan, players will battle with Foot Soldiers, Triceraton Warriors, and Rock Troops across the most famous locations in TMNT.
Overall, TMNT Shredder's Revenge comes with a retro game design with beautiful colored pixel-art graphics, a co-op mode that supports up to 6 players simultaneously, and iconic Teenage Mutant Ninja Turtles characters and vehicles.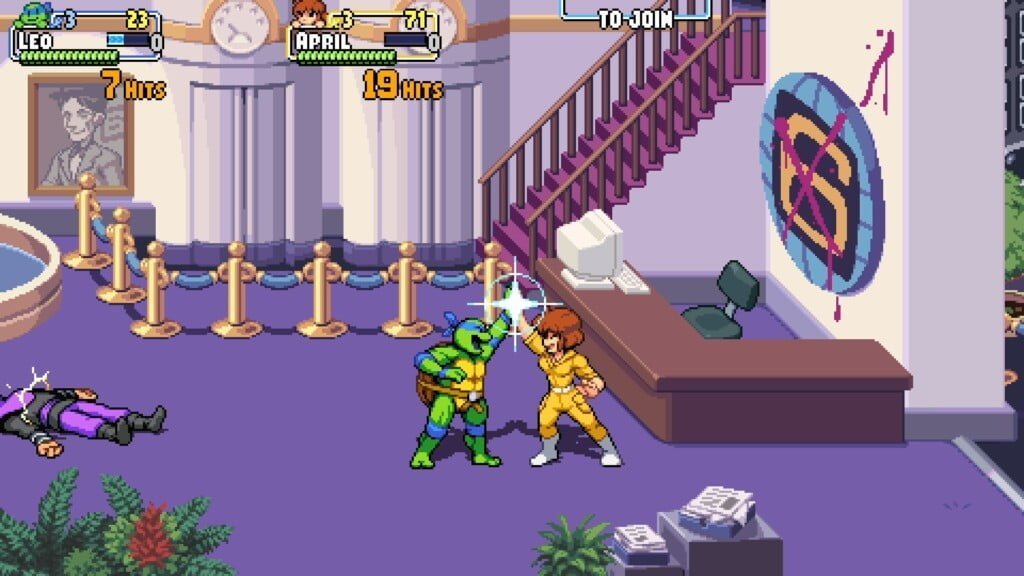 TMNT Shredder's Revenge Download
The game was released for PCs on Steam, so if you want to play the game on your PC, you can get it for $22,49.
If you are a console player, we have great news for you. The game was also released for the PlayStation and Xbox. If you want to add this great title to your game library, you can check out your store and get the game right now for the same price as on Steam. It should be noted that TMNT Shredder's Revenge is also going to be on Xbox Game Pass.
The game is now also available for Nintendo Switch. Playing such an old-school game on Switch, will be exciting for Nintendo Switch owners.