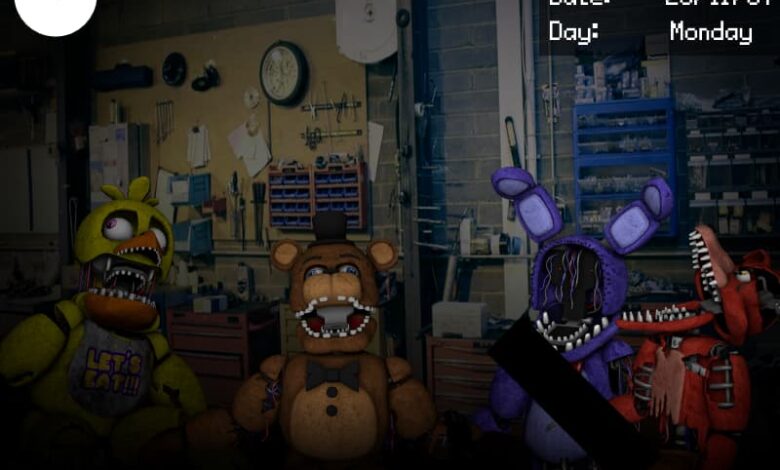 You probably already know about Five Nights at Freddy's, which is one of the best survival horror games of all time. Of course, many fan games are also developed after the success of the original game. We have shared some of the most notable ones on our platform, and today, we will share one more amazing game inspired by Five Nights at Freddy's.
However, unlike the previous games, this one takes place during the day shift. As you know, you need to survive despite many killer robots and creatures until the dawn of the original game. Dayshift at Freddy's focuses on a different concept and lets you work at the pizza store during the day!
What Is Dayshift At Freddy's?
Dayshift At Freddy's is a fan game inspired by the Five Nights at Freddy's series, which takes place in 1987. Although you may be spending time during the day at the store, you should not believe that it will be safe for you. You are a stranger in the city and decide to take the job at Freddy's even though you have numerous choices in the town.
Besides being a survival game, Dayshift At Freddy's is also a visual novel where your choices matter. There are eleven endings to the game, and each of them will end in pain and suffering. When we consider that you are going to work together with killer robots and be paid under the minimum wage, it is all up to you to decide how to die!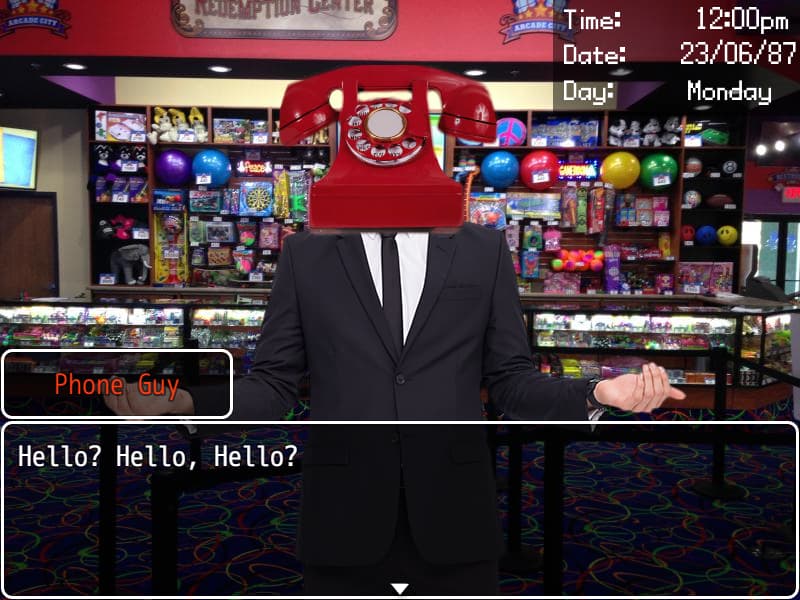 Dayshift At Freddy's Gameplay
Players have a wide range of choices that they can make during their gameplay. Besides the visual novel part, where you will interact with the characters, you will also be playing minigames. In addition to this, players will also have to murder a kid dressed as an infamous movie character to prove themselves.
In general, you will get your missions by talking to the phone guy. You will also serve pizza to current customers and wear quite weird costumes. We don't recommend eating the salad you are going to find during your progression; otherwise, you could be fired for simply eating it. But you know, sometimes bad things can bring good things.
Should You Play Dayshift At Freddy's?
Unlike other fan games we have shared on our platform, Dayshift At Freddy's is a complete game, and it is available for free on the PC platform. You can enjoy this fun game, which was developed by DirectDoggo, whenever you want. We believe it will especially appeal to visual novel lovers.