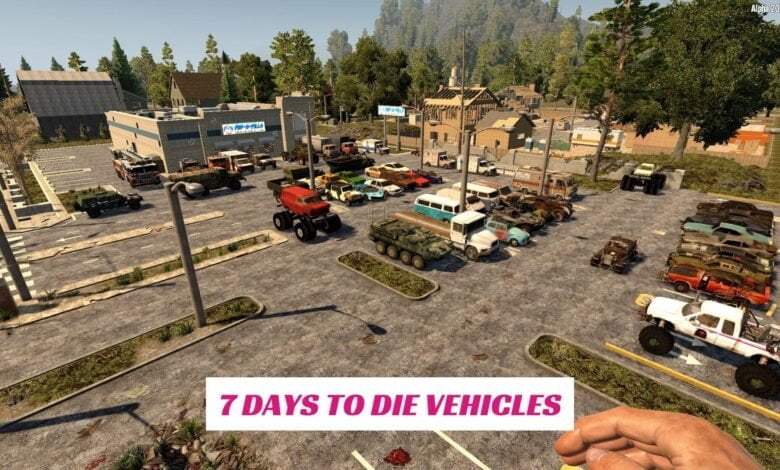 In 7 Days to Die, the player must scavenge, build skills, and craft items to survive in the post-apocalyptic world. However, the game's hordes of zombies can be overwhelming, making it difficult to keep up. As such, a vehicle is one of the most important parts of any 7 Days to Die player's arsenal. They can help you move around the map and escape the zombies. There are a few vehicles in 7 Days to Die, each with its own set of benefits. Some of these include improved mobility, fuel efficiency, and overall utility.
Whether escaping from zombies, looking for a new area to explore, or just wanting to get out of the elements, having a vehicle in 7 Days to Die can be incredibly helpful. It can also help you traverse large areas quickly and safely. Aside from allowing you to move quickly, a vehicle in 7 Days to Die can help you find hidden secrets or other points of interest. You can even use a vehicle to transport more than one person. Here is the full list of all vehicles in 7 Days to Die:
| | | | | | |
| --- | --- | --- | --- | --- | --- |
| Vehicle | Inventory Slots | Fuel Capacity | Km L Fuel | Max. Velocity | Max. Velocity Sprint |
| Bicycle | 9 | – | – | 5 | 10 |
| Minibike | 27 | 40 | 0.4 | 7 | 10 |
| Motorcycle | 36 | 120 | 0.2 | 9 | 14 |
| 4×4 Truck | 81 | 400 | 0.1 | 9 | 14 |
| Gyrocopter | 45 | 80 | 0.15 | 9 | 15 |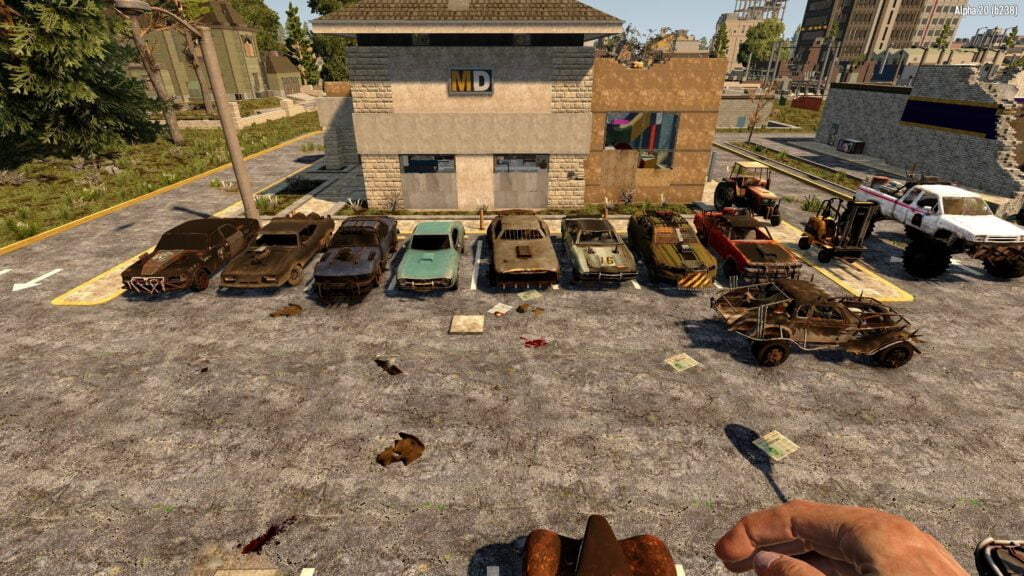 Where to Find Vehicles in 7 Days to Die?
It's important to remember that there are a limited number of vehicles in 7 Days to Die, so you'll need to be on the lookout for them when playing this game. This is especially true if you're on the go a lot and want to be able to quickly and safely move around.
Garages and gas stations are the best places to start looking for wheels in 7 Days to Die. These places are usually filled with loot-able destroyed workbenches that can be used to create wheels, so you'll want to search them out as soon as possible.
Another option to get a vehicle is to use the Grease Monkey perk, which will allow you to craft a 4×4 truck with ease. A 4×4 truck has an impressive fuel capacity, which makes it a perfect choice for a long haul. However, crafting takes some time, and you will need the necessary components.
Getting your hands on the latest and greatest in vehicles isn't always easy in this game. Thankfully, there are a few mods that will make your life much easier. These mods will help you increase your vehicle's speed, refueling abilities, and other capabilities.
For example, HDHQ Overhaul is a fantastic mod that makes various changes to the game's lighting and textures, creating a more visually immersive experience for players. In addition, it includes optional modlets that add biome overhauls, biome particle effects, additional items, gun skins, and vehicles to the game.