Have you ever played Andy's Apple Farm? If so, here is another game you might like: Peter's Haystack Maze! Developed by indie developer, JayskiBean, Peter's Haystack Maze is a retro-styled, atmospheric survival adventure.
Indie games like Andy's Apple Farm may not be for everyone. People who like horror games and don't care much about visuals can find a lot of joy in these kinds of games. Peter's Haystack Maze can be included in these games. It may not appeal to everyone with its pixel graphics and basic story. But who knows, maybe you are a fan of these kinds of survival arcade games?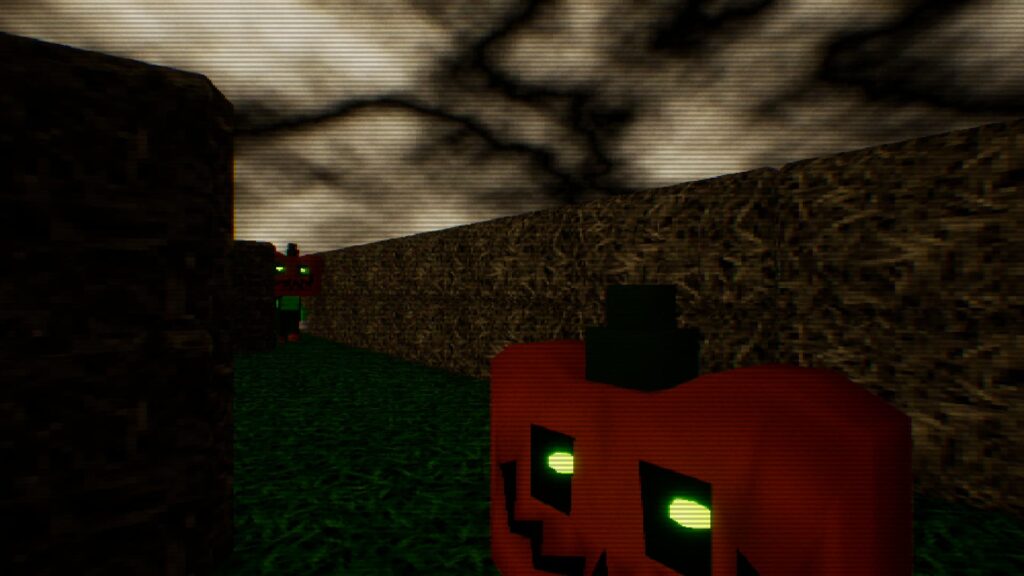 Peter's Haystack Maze was developed by JayskiBean as a small Andy's Apple Farm fan-made project. This is why it is normal to see some similarities between these two games. However, Peter's Haystack Maze is like playing Andy's Apple Farm in a first-person view.
You must play tag with Peter the Pumpkin in the game. Your aim is to find out why you have to play tag with Peter the Pumpkin. There are two endings and many secrets in Peter's Haystack Maze. So when you finish the game, there will be a good reason to play it one more time.
We can say that the game's mechanics can be seen as odd at first glance, but you can easily get used to them. The controls are easy in the game. To navigate through the menu, press "Spacebar," to look right and left, use the "D" and "A" keys, and use the "W" and "S" keys to move forward and backward.
If you want to take a look at Peter's Haystack Maze, you can find it on itch.io for free. But it is always good to support developers for their efforts. You can find more indie games like this by following IndieWod and Lawod on social media or bookmarking the IndieWod website.