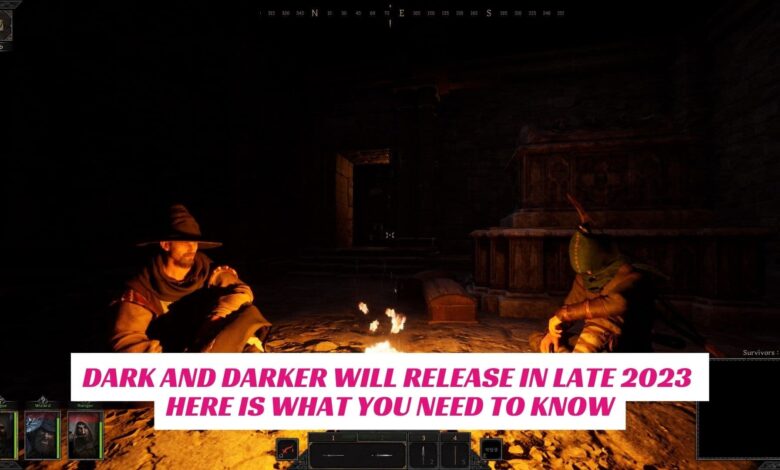 The latest piece of upcoming dungeon adventure games, Dark and Darker, will release in late 2023 on Steam. If you are looking for a classic-looking, brand-new fantasy adventure game, then Dark and Darker might be the game you're looking for.
Dark and Darker is an upcoming co-op survival horror game where you battle monsters, collect treasure, and destroy the dungeon. It is an FPS game built inside a fantasy story. The game will feature a group of four adventurers with unique skill sets who must work together to survive the dungeon. The game has a lot to offer, including a wide variety of enemies like skeletons, zombies, and swinging axes.
Choose Your Role
Dark and Darker allows you to choose your character with its unique abilities and stats. There are numerous fantasy roles like brutal barbarians fighting in the front lines while rangers protect your back with arrows.
Join Forces With Your Friends For the Ultimate Fun
Team up with your friends to fight against the foil, gruesome monsters in your new playground's dungeons. In a world of middle-aged fantasy, Dark and Darker will drag you into a fight of old worlds where an ancient style of danger is waiting for you in each corner.
Be Ready for the Old-School Fantasy Adventure
Dark and Darker will combine an old-school classic fantasy environment and the high-end gameplay mechanics of today. It is expected to hit the video game industry, especially when it's the golden time of the indie games development world.
Dark and Darker System Requirements
Dark and Darker requires a minimum of a GeForce RTX 2060 or an AMD Radeon RX5600 with 6 GB of VRAM. These specs actually represent a typical low-end PC of today. We don't think you'd be troubled by insufficient hardware power to run Dark and Darker. You can find further details on the developers' website or on the game's Steam product card.