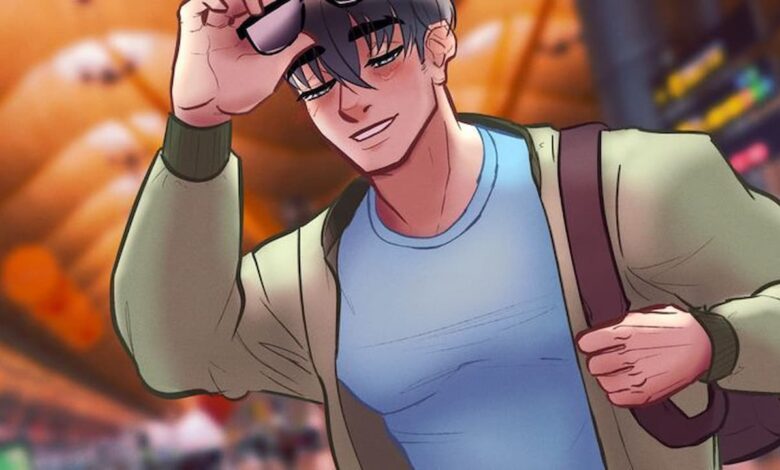 If you have been looking for a visual novel game to play lately, you don't need to look any further! Blooming Panic is here for you. The final edition of this popular indie game was released, and it managed to attract great attention. You are going to have an adventure in a fantasy web novel and meet with four special members. Here is everything:
Blooming Panic is highly versatile, and it even allows you to pick your pronouns. Just like in other visual novel games, you will meet new players, interact with them, and build a relationship based on your preferences. You are going to enjoy your time very much in this fantastic game.
What Is New in Blooming Panic: Full Edition?
You might have played the earlier versions of Blooming Panic before. If this is the case, we can tell you that plenty of new features await you. The developer is very excited about launching the full edition after months of work. Players can enjoy pronoun options, updated art for each character, and much more in this new version.
As you know, the game used to have more than 70,000 words, and in this full edition, you will find 6,000 additional words for NightOwl and 4,000 additional words for NakedToaster. Moreover, players can also enjoy five new soundtracks in the game, which are quite fun.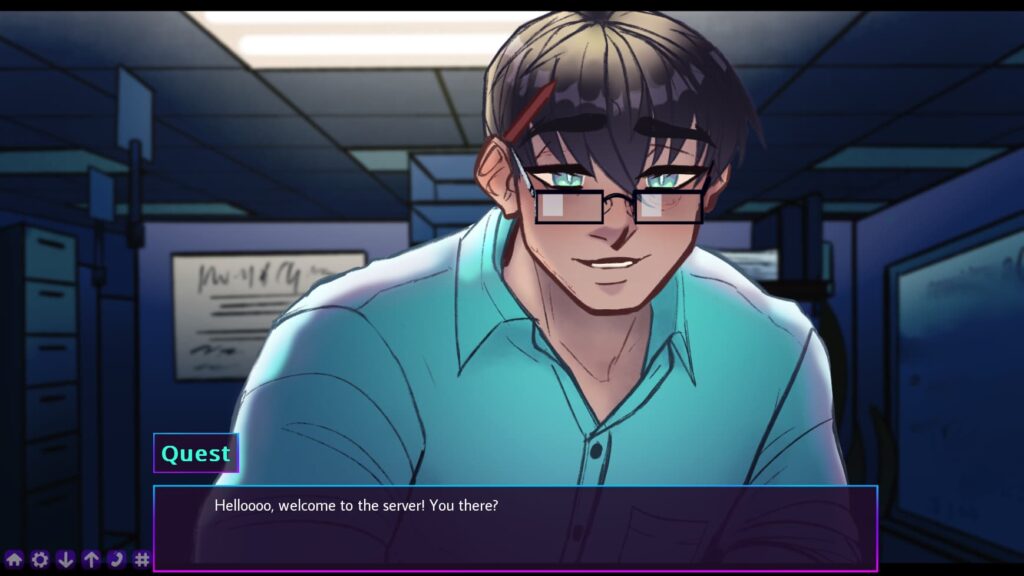 Blooming Panic Main Characters
Four main characters have a special interest in you in Blooming Panic. They are NakedToaster, xyx, Quest, and NightOwl. In the following sections, you can learn more about the characteristics of these characters, which offer you a unique story.
NakedToaster
NakedToaster is 29 years old and enjoys playing FFXIV. He is a sarcastic and mysterious person who has feelings for you. You can interact with him and help him discover his feelings in detail.
XYX
XYX is also 29 years old, and he is the troll of the server. He often mocks you and loves to get in touch. His main intention is to create chaos on the server, and if you want, you can help him achieve this goal.
Quest
Quest is 28 years old, and he is also the moderator on the server. He doesn't like talking about his past a lot, and in general, we can say that he is a bit of a shy person. On the other hand, if you keep chatting with him, he will open himself up to you.
NightOwl
NightOwl is the youngest character, who is 25 years old, and he is a grad student. Just like most students, he loves to chat all night, and he may not leave you alone for long hours.
All in all, you will be interacting with these characters, and your story will be shaped according to your interactions with them. If you like to play visual novel games, Blooming Panic might be one of the best games lately. You can download the game on itch.io for free if you decide to give it a try.