Rune Factory 5 offers plenty of unique mechanics to its players, and marriage is one of them. Although these mechanics are available in some games, none of them are as comprehensive as Rune Factory 5 due to the detailed personalities of the characters.
If you are looking for the best Rune Factory 5 marriage candidates, then you are at the right address. Below, you can find all Rune Factory 5 marriage candidates that you can consider starting a life with.
Is Same-Sex Marriage Allowed on Rune Factory 5?
Before we start to take a look at the marriage candidates in Rune Factory 5, let's answer one common question: Is same-sex marriage allowed in Rune Factory 5? 
Yes, you can have same-sex marriage in Rune Factory 5. The game supports same-sex romance options too. Thus, we do not group the marriage candidates according to their gender. You can pick any of them you like and win their hearts to propose to them.
Here are the 12 Rune Factory 5 marriage candidates that you can propose and marry.
Priscilla
Priscilla is a beautiful bachelorette with pink hair. She is nice and kind, and you can easily win her heart by gifting her a cake. She often makes plenty of mistakes in her daily life, but she manages to earn the sympathy of others with her good heart.
Scarlett
All you need to do is gift the warrior's proof to Scarlett to win her heart. It is worth noting that this blue-haired, beautiful bachelorette is half-human and half-elf. She just wants to be like her father. She is typically a bookworm. Never tell her a story that does not have an ending or interrupt her while she is talking.
Lucy
Lucy attracts attention with her big green anime eyes and platinum hair. She would love to receive a pineapple as a gift, which makes things easier for you to win her heart. She is also her childhood friend of Priscilla and does her best to protect her. Moreover, Lucy is highly active in her daily life and loves physical activities.
Fuuka
Fuuka was a traveler before she arrived in Rigbarth, having traveled to numerous countries before. She attracts attention with her pink hair and would like to receive sea bream as a gift. It is worth noting that she was an animal in the past and is still learning human languages.
Ludmila
You can gift four-leaf clover to win the heart of Ludmilla, who is a desperate romantic. She is living for love, and she is ready to endure anything. As a result, she often ends up in risky situations that she enjoys.
Beatrice
Beatrice may be a good choice for you in case you are looking for a noblewoman. She loves riding monsters and playing instruments. In addition, you can easily attract her attention by gifting her a dolphin brooch.
Martin
All you need to do is gift a star pendant to Martin to attract his attention. He is an ambitious man who wants to be the best blacksmith in the world. It is worth noting that Martin has a blunt nature, which is often misunderstood.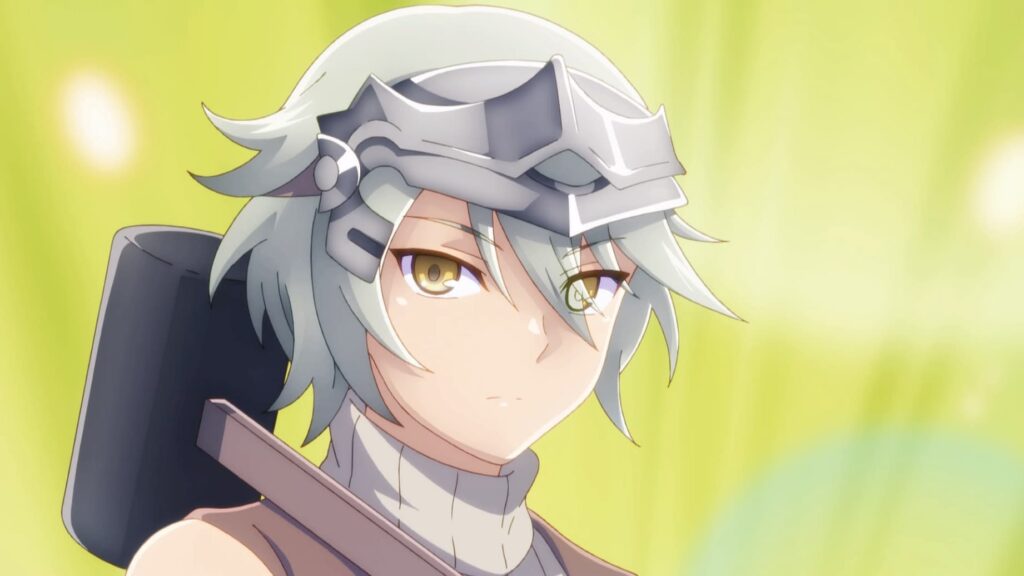 Reinhard
Reinhard is a promising knight of the Norad Kingdom. He has been interested in politics for a long time. You can gift him a failed dish to make him like you. Moreover, he is a man of duty who is also seeking the love of his life.
Cecil
Cecil is Martin's younger brother and admires detectives. Thus, he believes that he can search for his missing parents. You can gift him a chocolate cake to attract his attention. Somehow, he is a bit distant from his brother, but they still love each other.
Murakumo
Murakumo used to be an animal too. He also cares about everyone he knows a lot, and you can consider giving him ivory to win his heart. However, he is not a good trader because he gives away all his goods at very cheap prices to not make anyone unhappy.
Lucas
Lucas is a kind gentleman, who likes to take notes on everything he observes. His favorite gift is a pink cat. It is worth noting that Lucas is suffering from memory loss and doesn't remember his past.
Ryker
Ryker and Martin cannot get on well due to Martin's lack of work ethic. Although he works all day, he turns into a mysterious person at night. You can give him the proof from the chief as a gift to win his heart quickly.