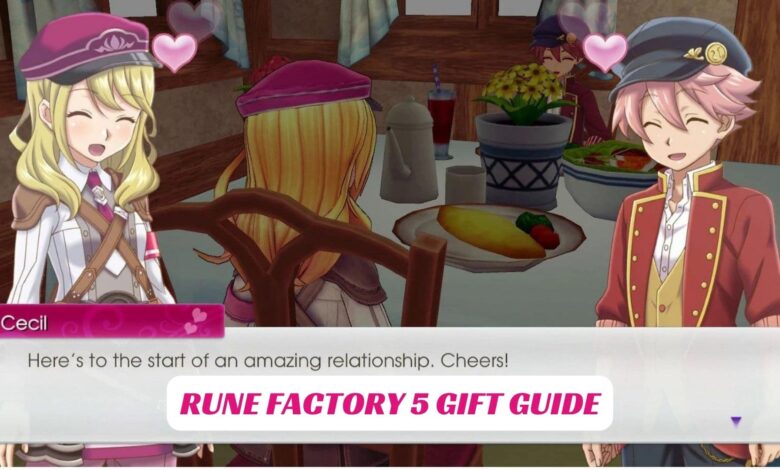 Rune Factory 5 is one of the most amazing and fun dating and farming simulators available on the market. Just like in the previous games in the franchise, you have plenty of characters to win their hearts. Of course, this can lead to confusion for most players.
However, do not worry since we have covered 12 bachelors and bachelorettes and 13 villagers available in the game for you in this guide! Here is everything you need to know! Below, you can find the things that the characters in Rune Factory 5 like and love! You can easily boost your relationship with them by providing any of the materials we have mentioned. Here is the Rune Factory 5 Gift Guide.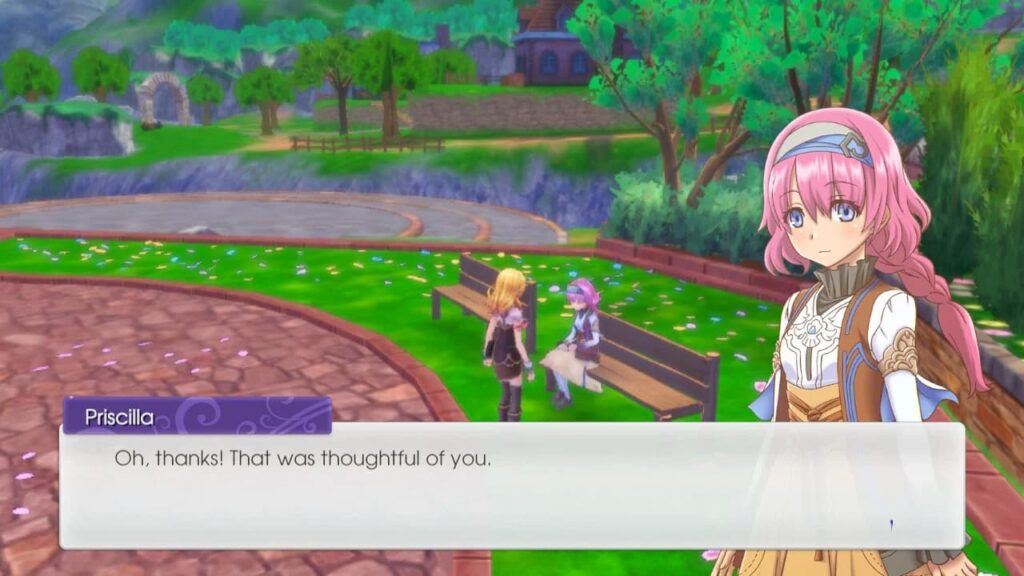 Cecil
You can gift fruits to Cecil, which he really enjoys! In addition to this, she is also interested in ammonite and pink melon. There is no doubt that she is going to love you a lot if you gift her a fruit sandwich too.
Martin
Martin loves all kinds of things, but especially scrap metal! You can easily mine iron ores at the beginning of the game and increase your relationship with Martin. Just like Cecil, you can also gift him a fruit sandwich. Other gift ideas include dragonic stone or orichalcum.
Murakumo
You can easily make Murakumo happy by gifting him any steamed food. This means that you can prepare dumplings, gyoza, or manju for him. Moreover, he will gladly accept gifts such as power gloves, hero's proof, champion belt, union stew, and grilled skipjack.
Lucas
Although Lucas doesn't hate anything, he has some favorite things. For example, crystals can be a great gift idea for him.
In addition to this, his favorite food is udon. In fact, he loves all kinds of udon, such as fried udon, curry udon, or tempura udon. You can also give him tempura alone.
Reinhard
Reinhard is the easiest one to please since he loves toast. All you need is flour to prepare this food, and it is a great way to save your resources. Besides toast, he also loves sandwiches and jam rolls. He will be pleased if you gift him farm tools above level 45 as well.
Ryker
Ryker has a unique and slightly complex taste. He loves toast, sweet potatoes, and even baked onigiri. In addition, you can consider gifting him ice cream, devil blood, or devil horns as well. Other gift ideas can include croquettes and mermaid scales.
Beatrice
Beatrice loves fruits! Thus, you can consider giving her a strawberry or apple. She also loves all kinds of food or beverages made with strawberries. These include meteor strawberry gam, gold juice, strawberry milk, and strawberry jam.
Fuuka
You can easily win the heart of Fuuka by gifting her fish or gems. She will love all kinds of gifts, from golden octopus to golden salmon, or marlin to emerald.
Lucy
Fish can be a great gift idea for Lucy! In addition to fish, you can also consider giving her milk, eggs, and even fruits. Thus, you can gift a famous pole, a sacred pole, glitter snapper, tuna, or salmon onigiri.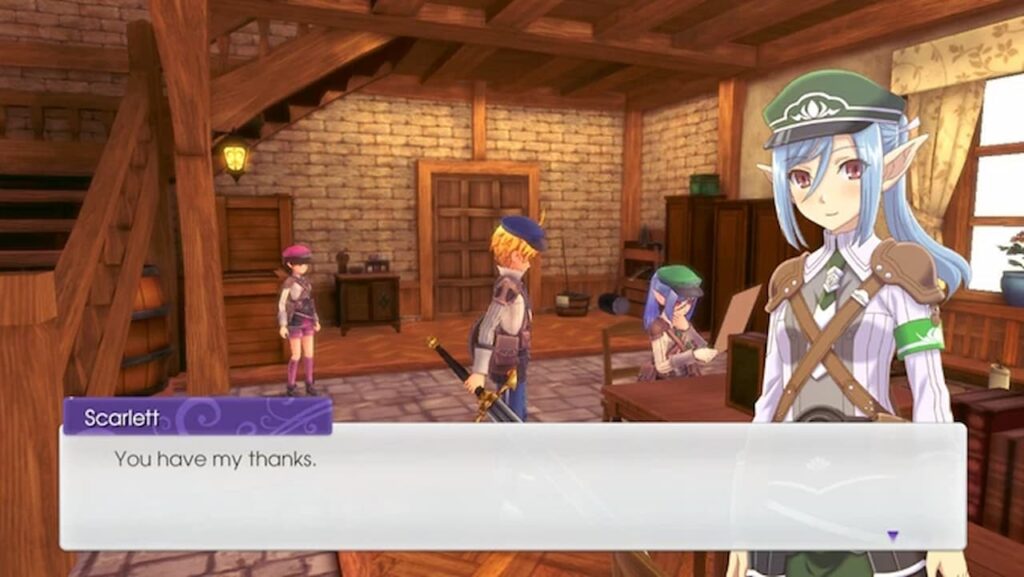 Ludmila
Ludmila is also pretty easy to make happy! You can gift any flowers, or even grass, to her and she will love it. Her favorite gift ideas include salted rainbow trout, big white crystal, small white crystal, great emery flower, and enemy flower.
Priscilla
Priscilla is interested in snacks! Therefore, you can gift her chocolate cake, hot chocolate, hot milk, cake, yam of the ages, chocolate sponge, and similar goods.
Scarlett
You can attract Scarlett's attention by providing her with bamboo rice and onigiri. In addition, she will gladly accept gifts such as golden octopus rice, tempura udon, tempura, boiled rockfish, and a tempura bowl.
Darroch
You can gift all kinds of scrap metal to Darroch to make him happy. This also includes scrap metal. Moreover, you can consider giving him a gravity hammer, splash star, dragonic stone, orichalcum, and emerald.
Elsje
Elsje is also interested in snacks and cheesecake. Chocolate cake or regular cake can be great gift ideas for you. Moreover, you can also give her pancakes, onigiri, salad, or bread too.
Heinz
Heinz is one of the most challenging characters to please since he only loves crystal skulls. However, the good news is that he likes all gems! You can give him any metal or gem if you'd like to attract his attention.
Hina
Hina is going crazy for beverages, especially the sweet ones. Thus, you can consider giving her apple juice, mixed juice, stew, fruit smoothie, or mixed smoothie.
Julian
Julian loves curry food and fruit juices. Goods such as ultimate curry, supreme curry, curry rice, and the omelet will definitely help you to win her heart without any challenge. You can also provide any fruit juice you like.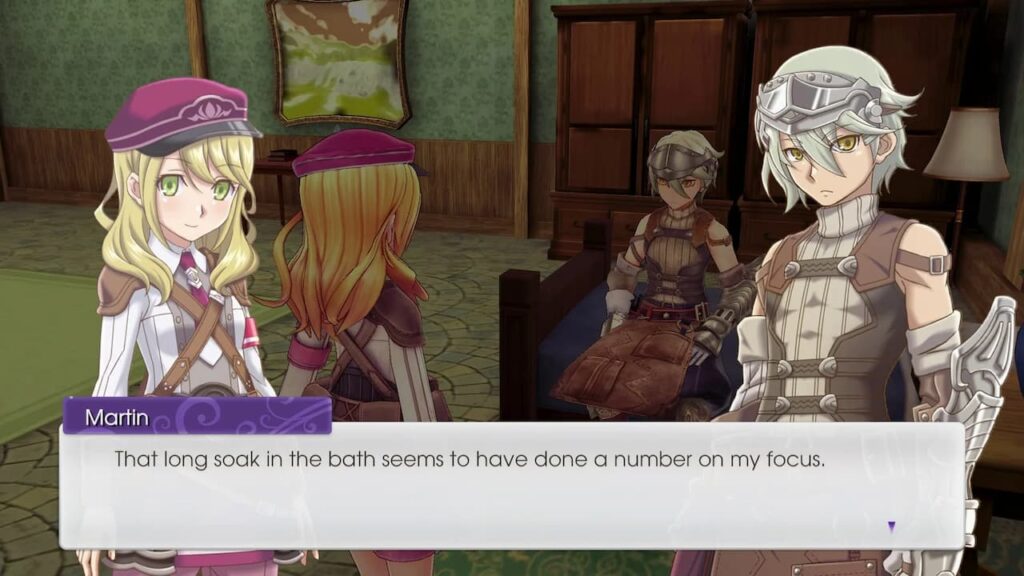 Radea
Radea is interested in fruit jam and flan. Thus, apple jam or strawberry jam can be good ideas as a gift. Moreover, you can also give her scales such as stone dragon scale, basilisk scale, grimoire scale, dragon scale, or dragon fang.
Livia
You can make Livia happy by giving her anything sweet. However, she really loves meteor pumpkin flan and regular pumpkin flan. Other gift ideas include all jams and sweets.
Misasagi
If you give Misasagi anything from Japanese cuisine, she is going to love it! Of course, tempura and tempura udon are her favorite foods. However, you can also give her food such as egg bowls, stew, magic charm, miso eggplant, and grilled miso.
Palmo
Palmo will accept anything you give to him unless he does not hate or dislike it. However, if you give devil horn, thunderbird feather, or fairy elixir to him, he will love them!
Randalph
Randalph is a fan of all kinds of bread, even the regular bread. However, he really loves curry Manju, bread, and jam rolls. You can also give him steamed bread, butter roll, raisin bread, or pancakes.
Simone
Simone is fond of shrooms, and she accepts them all regardless of their type! However, she loves syringes, sandwiches, levelizer, and invinciroid most. You can also consider giving her all kinds of medicines too.
Terry
You can make Terry happy by giving him any pendant. He loves all of them, which include the earth pendant, dew pendant, field pendant, sun pendant, and star pendant. He also likes popcorn, gloves, proof of wisdom, and raisin bread.
Yuki
You can give butter rolls to Yuki regularly to boost your relationship. She not only loves butter rolls, but she also likes all kinds of bread and spices. Therefore, you can consider giving her seafood gratin, heavy spice, mixed herbs, flour, sour cream, and a jam roll.