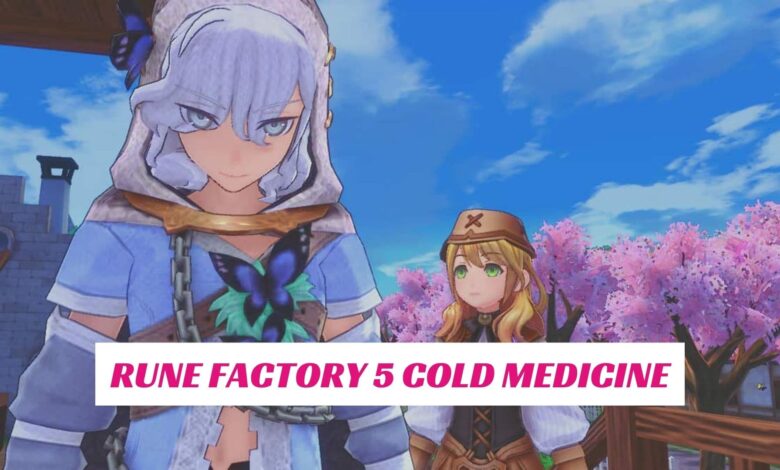 Rune Factory 5 is one of the amazing life simulation games that has managed to attract plenty of attention. Although your relationships matter a lot, the game heavily focuses on crafting. You craft items for numerous purposes, but most items you craft are related to boosting your relationships.
The things you can craft in Rune Factory vary. You can craft crops, equipment, and many other useful items. One of these useful items is Cold Medicine. As you can guess, it heals sick citizens and is one of the items highly in demand in Rigbarth.
Considering that you try to boost your relationships with the citizens of Rigbarth, you may want to have a few Cold Medicines in your inventory. In this way, you can also enjoy different rewards. Well, how can you get Cold Medicine in Rune Factory 5?
Here is everything you may want to know about this item. As you can craft this item on your own, you can purchase it too by unlocking certain upgrades.
How to Craft Cold Medicine?
The cheapest way to get Cold Medicine is to craft it by yourself. If you can pass Saint Eliza's chemistry license exam, you can buy a Chemist Lab by visiting Palmo. After purchasing the lab, you will be able to craft Cold Medicine on your own by collecting the required ingredients.
These ingredients are Toyherbs and orange grass. You need to unlock the Flower Shop to purchase Toyherbs whenever you need them. In addition to this, you can visit Gadeus Grasslands or Whispering Forest to collect orange grass.
Additionally, your chemistry skills should be 22 to learn the recipe. It is worth noting that the higher your chemistry skill higher the chance you will successfully craft the recipe.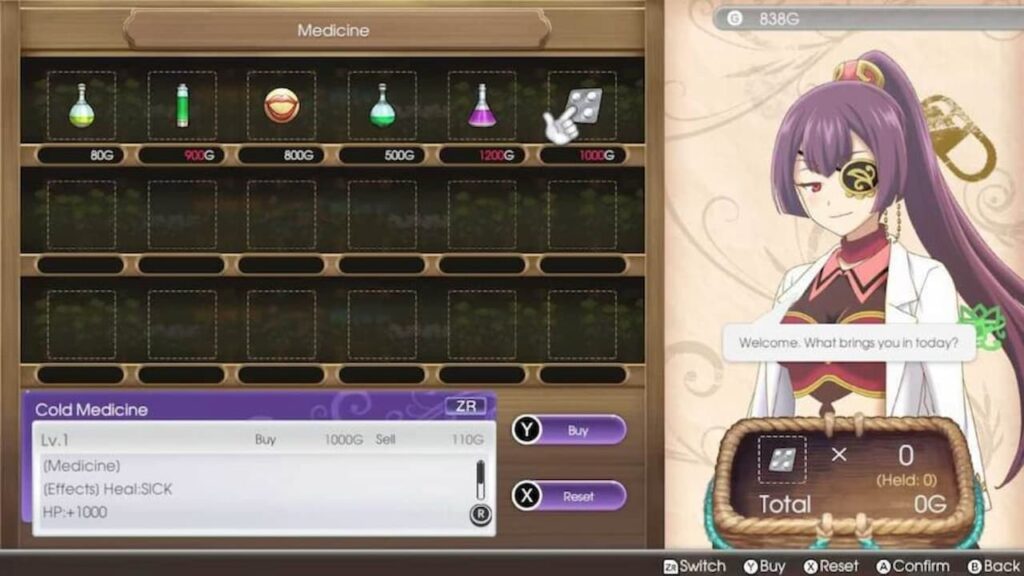 How to Buy Cold Medicine?
If you do not want to focus on improving your chemistry skills or gathering the required ingredients, you can always purchase them. Of course, first, you need to unlock it by upgrading Rigbarth by visiting Palmo.
Once you upgrade your Rigbarth Clinic to level two, you can purchase Cold Medicine. Although each Cold Medicine will cost you 1,000 gold, the upgrade requires 8,000 gold, 50 lumber, 50 material stone, and 500 Seed Points.
If you are a new player, unlocking Cold Medicine for purchasing can be quite costly. Thus, you may want to focus on improving your Chemistry skill.