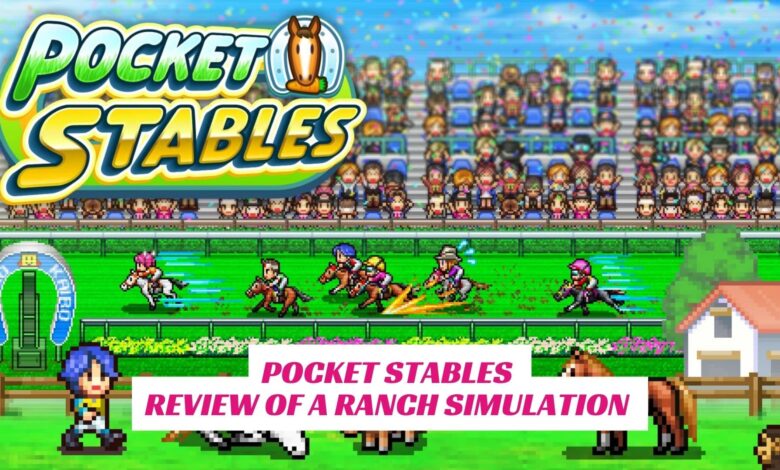 Pocket Stables is one of the recently released simulation games where you are going to run your own ranch and train racehorses. Of course, you can also race them and make money to invest in your stables!
The game was developed and published by Kairosoft Co. Ltd. on September 26, 2022. Although it has yet to attract a lot of attention, keep in mind that the game was released a few days ago. In addition to this, the pixel graphics often do not appeal to many players.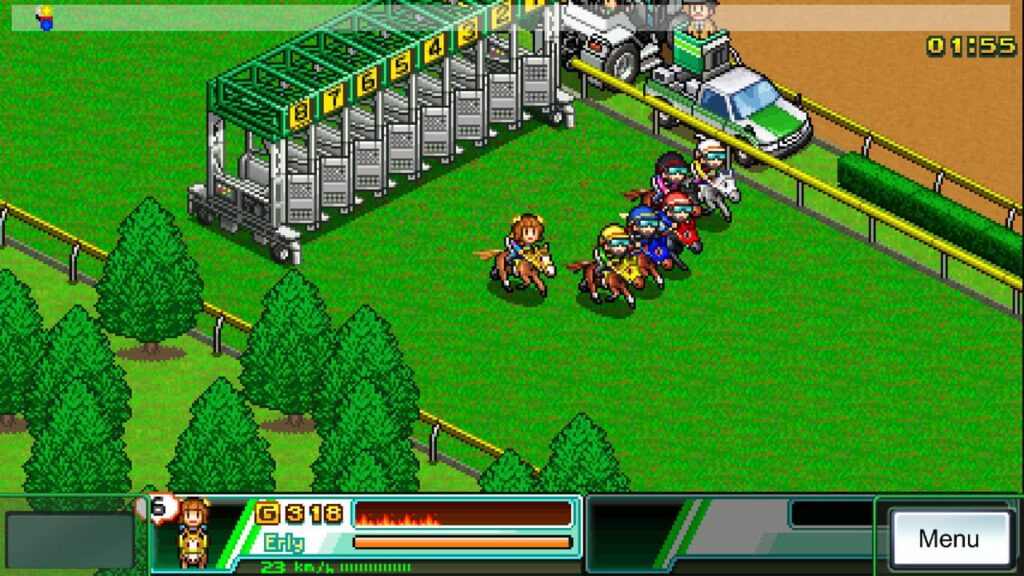 On the other hand, Pocket Stables offers you an amazing combination of farming simulation, life simulation, and colony simulation. Moreover, it lets you race the horses you are going to train. In fact, this will be your main income source.
As you might guess, your horses will be racing in some of the biggest and most exciting races. However, you need to train them very well before having high hopes of winning. For this reason, you are going to build various training facilities on your ranch.
In addition, you will be able to decorate your ranch the way you want! Both how you decorate your horses and how well they do will boost the reputation of your ranch. This will let you attract more visitors and make additional income.
Besides training facilities, you can also build stores such as gift shops or ice cream stands. In this way, you can let your visitors spend money during their visit so that you can upgrade your facilities or build new ones.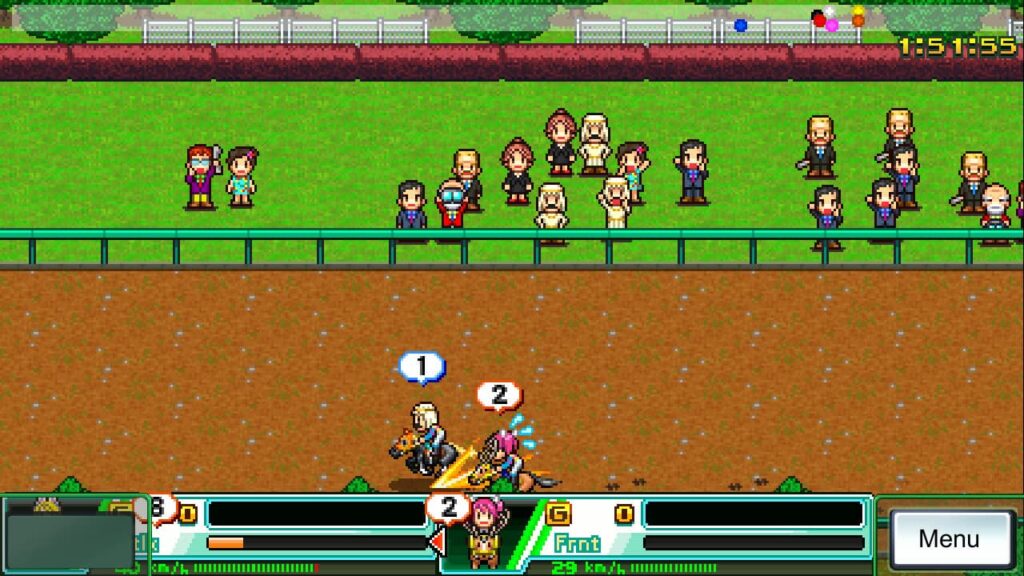 Pocket Stables is a great game for building and managing things, but it's also a great game for training and breeding horses. You have to find the right combination of speed and stamina in your houses to make sure they will win the races.
As you keep winning races, you will be invited to better and more rewarding ones. You can also participate in international races after proving yourself in local and country-wide races. Besides choosing the right horses to race, you must make good choices in picking your studs.
In short, Pocket Stables offers an amazing gaming experience, and you can run the game on all computers without any challenges by purchasing it on Steam, on the Nintendo Switch, or on your mobile device (iOS and Android). We assure you that the game is highly addictive and fun, which you may love!