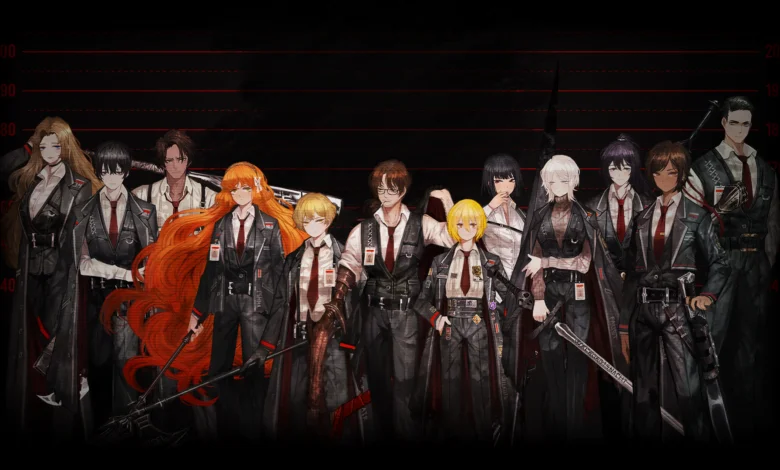 Limbus Company is an action-packed, free-to-play game developed by Project Moon. The game takes place in the same universe as the Library of Ruina and Lobotomy Corporation, following a group of 12 sinners who work for a megacorporation that has seized control of a city.
The game combines action RPG and real-time combat with a Gacha system. This makes it difficult to choose the correct unit of characters for each battle. In order to win, both sides need to exploit the character's skills. This tier list will help you figure out which characters are the best.
Kurokumo Wakashu Hong Lu is a great hero in the game because of his high base power and good synergy with other characters. He has a lot of good abilities, including a passive that lets him deal extra damage if he deals an attack with the same Sin affinity as his target. He is also a good choice because he doesn't require many upgrades to reach the top tier.
Another top hero in the game is Rodion, a female character who can resurrect dead sinners and carries the best base power of any character. Her skill chains are very powerful and she can do a lot of damage in just one turn. She is also a good choice for beginners; her early-game skills are very strong.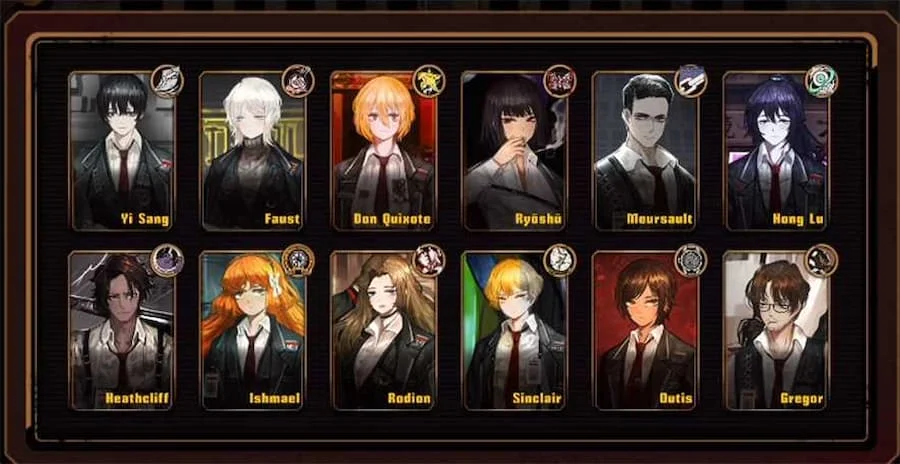 Limbus Company Characters
Unlike most gacha games, Limbus Company doesn't have an online competitive element and has been well-balanced by Project Moon. That means that almost all identities are viable, but some are better than others.
Here are all the Limbus Company characters:
Limbus Company Employees
Executive Manager
Dante
Sinners
Yi Sang
Faust
Don Quixote
Ryōshū
Meursault
Hong Lu
Heathcliff
Ishmael
Rodion
Sinclair
Outis
Gregor
Bus Staff
Mephistopheles
Vergilius
Charon
LCCB
Effie
Saude
Guests/Supporting Characters
L Corp Remnants
Yuri
Alex
Unidentified Office Fixers
Aya
Hopkins
K Corp.
Siegfried
Samjo
Bodhisattva Chicken
Bodhisattva Chicken's Manager
Unknown Group
Demian
N. Corp.
Hermann's Group
Hermann
Gubo
Jia Huan
N Corp. Inquisition
Kromer
Guido
Eunbong's Bar & Fryers
Papa Bongy
Eunbong's Bar & Fryers Owner
Unknown Hunters Corporation
Panther
Lion
Wolf
Old G Corp
Old G Corp. Head Manager
Tomah
J Corp. Backstreets
Tingtang Boss
Aida
Tieqiu Boss
Sonya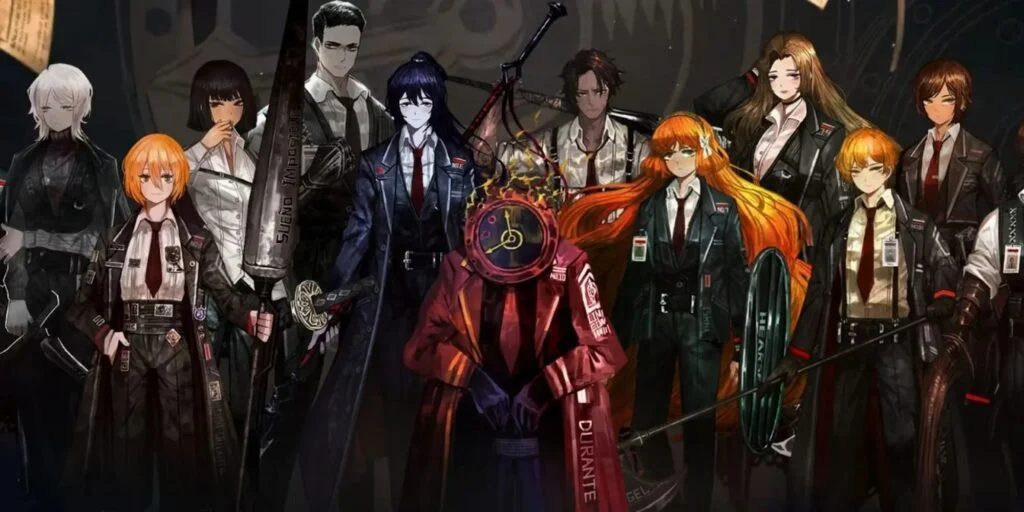 Limbus Company Character Tier List
Limbus Company is a new mobile gacha game that has a decent pool of characters (also known as identities). However, not every character in the game is created equal. Some are much stronger than others, and it can be difficult to determine which ones to play. That's where tier lists come in. These are a great way to see which characters are the best in the game.
The Limbus Company tier list is based on the current power of the characters in the game and their synergy with each other. It is important to remember that this tier list is not set in stone and can change as the meta develops.
Tiers
Characters
S Tier
[The One Who Grips] Faust,
[R Corp. 4th Pack Rabbit] Heathcliff,
[Kurokumo Wakashu] Hong Lu,
[Tingtang Gangleader] Hong Lu,
[Seven Section 6 Director] Outis,
[Kurokumo Wakashu] Ryoshu,
[The One Who Shall Grip] Sinclair
A Tier
[W Corp. Cleanup Agent] Don Quixote,
[G Corp. Manager Corporal] Gregor,
[LCCB Assistant Manager] Ishmael,
[LCB Sinner] Outis,
[Kurokumo Henchwoman] Rodion,
[R.B. Chef de Cuisine] Ryoshu,
[Blade Lineage Salsu] Sinclair,
[LCB Sinner] Sinclair
B Tier
[LCB Sinner] Faust,
[Lobotomy Corp. Remnant] Faust,
[LCB Sinner] Heathcliff,
[LCB Sinner] Hong Lu,
[Liu Section 5] Hong Lu,
[R Corp. 4th Pack Reindeer] Ishmael,
[Shi Section 5] Ishmael,
[N Corp. Groẞhammer] Meursault,
[G Corp. Head Manager] Outis,
[LCCB Assistant Manager] Rodion,
[N Corp. Mittelhammer] Rodion,
[LCB Sinner] Ryoshu,
[Seven Section 6] Ryoshu,
[Zwei Section 6] Sinclair
C Tier
[N Corp. Mittelhammer] Don Quixote,
[Shi Section 5] Don Quixote,
[W Corp. Cleanup Agent] Faust,
[LCB Sinner] Gregor,
[Liu Section 6] Gregor,
[R.B. Sous-chef] Gregor,
[LCB Sinner] Ishmael,
[LCB Sinner] Meursault,
[Liu Section 6] Meursault,
[Jefe de Los Mariachis] Sinclair,
[Blade Lineage Salsu] Yi Sang,
[LCB Sinner] Yi Sang,
[Seven Section 6] Yi Sang
D Tier
[LCB Sinner] Don Quixote,
[N Corp. Kleinhammer] Heathcliff,
[Shi Section 5] Heathcliff,
[Shi Section 5] Ishmael,
[W Corp. Cleanup Agent] Meursault,
[Blade Lineage Cutthroat] Outis,
[LCB Sinner] Rodion