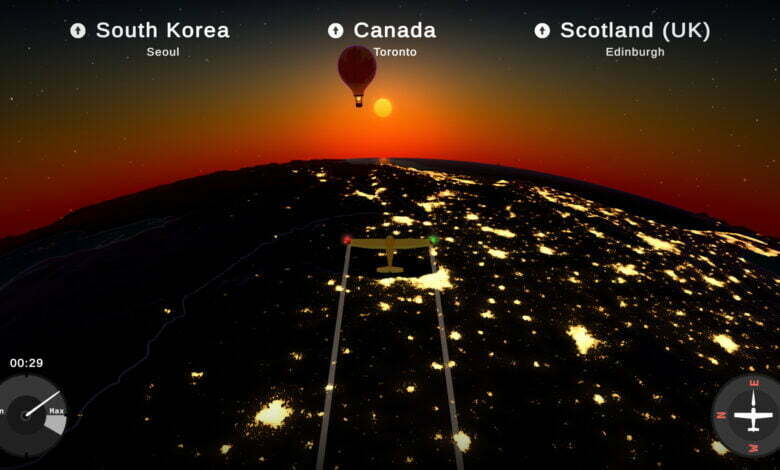 There are plenty of delivery games where you can drive trucks or 18-wheelers to deliver your packages. In fact, some of them are really successful, but what about faster deliveries? So far, we do not know of a single game where you need to make your deliveries with a plane. At least not as the core concept of the game.
In this respect, we believe that Geographical Adventures may be quite appealing to some players. The best part of the game is that it offers a miniature world. Thus, you will not have to play the game for hours to just switch states. Instead, you can reach another part of the world in minutes!
Geographical Adventures Gameplay
Geographical Adventures is an indie game, which is still under development. You can enjoy the game by visiting its official itch.io page. Basically, you do the same thing over and over again, but you will be visiting different countries in the world. In addition to this, the developer, Sebastian League, managed to add some color to the game with a day and night cycle.
In our opinion, it is a quiet, relaxing game, where you do not have to know too much about the plans to play it. All you need to know is a basic understanding of physics and the location of the countries in the world. We assure you that the rest will be a piece of cake for you in Geographical Adventures.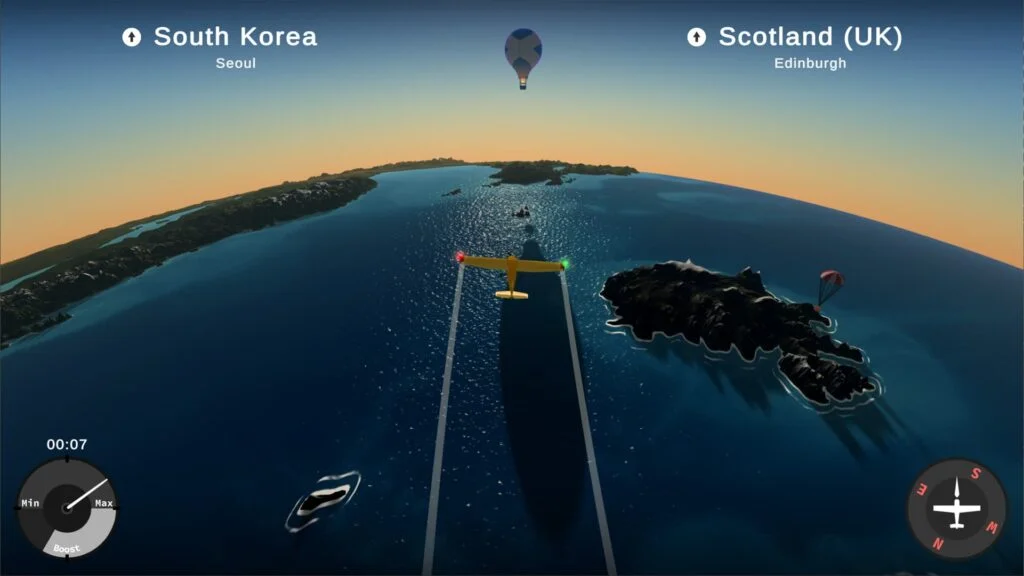 Should You Play Geographical Adventures?
Considering its graphics and concept, we believe that any player may love Geographical Adventures! It is a casual game that you can play to relieve stress. Flying over the country in a peaceful setting is somehow quite relaxing.
Moreover, the Geographical Adventures prototype supports Windows, macOS, and Linux operating systems. Additionally, it does not require advanced hardware, which may be another great advantage of the game.