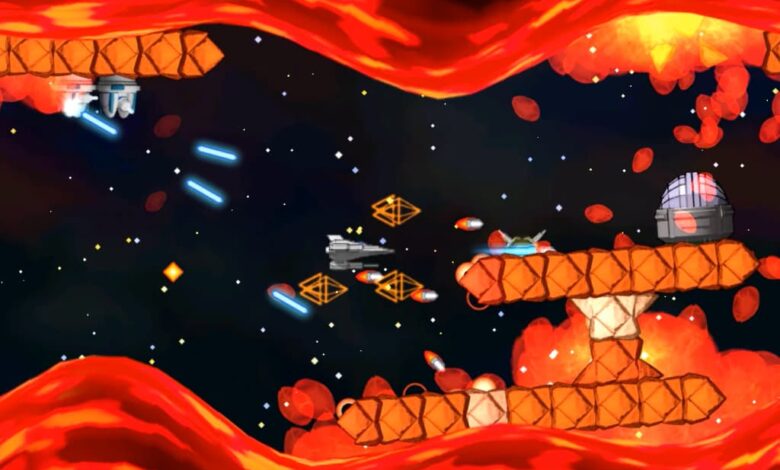 Spolous is a fun space shooter game that will take you back to good old times. This retro game offers a great adventure to players, who will try to save the galaxy with their spaceship. The best part about Spolous is that it is a browser-based game, and you do not need to download anything to enjoy it.
In addition to this, the game offers players language options, so they can play it in English as well. Just like in the old space shooter games, you will be progressing in deep space and eliminating all your foes without getting hit.
Spolous Gameplay
Spolous offers five different routes for players, and once you complete a route, you will unlock a new route to play. There are three difficulty levels you can choose from. In addition to this, the game offers four different spaceships with different mechanics and skills.
As you can play the game with a gamepad, mouse, or keyboard, the game also supports joysticks and Xbox controllers too. Moreover, Spolous is a completely free game. You can enjoy this game right now by visiting its official itch.io page. Since it is developed on Unity and embedded into the page, the first load may take some time, but it is worth waiting for.
Should You Play Spolous?
Spolous is a fantastic retro space shooter game, which we recommend to everyone to play. It is a great game to spend your time on. In our opinion, it may be a great game that you can enjoy during your breaks at work.
The soundtrack of the game is quite exciting as well and boosts the gaming experience of players. If you love playing retro games, then you may not want to miss your opportunity to enjoy Spolous. Fun and competitive boss battles are also waiting for you in this great game.