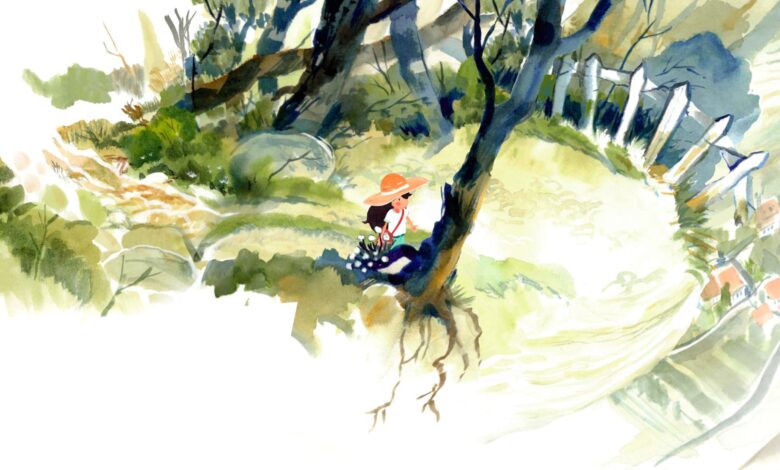 If you have been looking for a fun narrative adventure game for a while, then we are happy to introduce this guide. Dordogne is one of the best games that will be released soon. The game has a female protagonist and offers a very rich story.
Dordogne is being developed by Un Je Ne Sais Quoi and Umanimation, and it will be published by Focus Home Interactive in the following months. Originally, the game was going to be released in 2021, but it was postponed to 2022. So, it may be a good time to add this game to your wishlist on Steam.
You are going to roleplay as Mimi, a 32-year-old woman traveling a long distance to attend the funeral of her grandmother. Once she reaches Dordogne, she will notice that her deceased grandmother left some notes and puzzles for her. She decides to follow these clues and see what will happen.
Once she takes the journey, she will find herself in her childhood. Players will find objects from their childhood Mimi, collect words for their journal, and solve mini puzzles. Dordogne offers a rich and sincere family adventure, which you will love a lot.
Dordogne System Requirements
Dordogne will be available on Windows and macOS. Thanks to its narrative gameplay, you do not need advanced hardware to enjoy the game. 
To play the game smoothly, your PC should have at least the Windows 7 operating system, an Intel i5 2300 or AMD FX-6120 processor, an NVIDIA GeForce GTX 550 Ti, or AMD Radeon HD 6770 graphics card, and 8 GB of RAM.
On the other hand, if you have a macOS computer, you will need a MacOS Catalina operating system, Intel Core i5 2,9 GHz processor, Intel Iris 6100 (1536 MB) graphics card, and 8 GB of RAM. Additionally, the game will take up 8 GB of space on your disk.