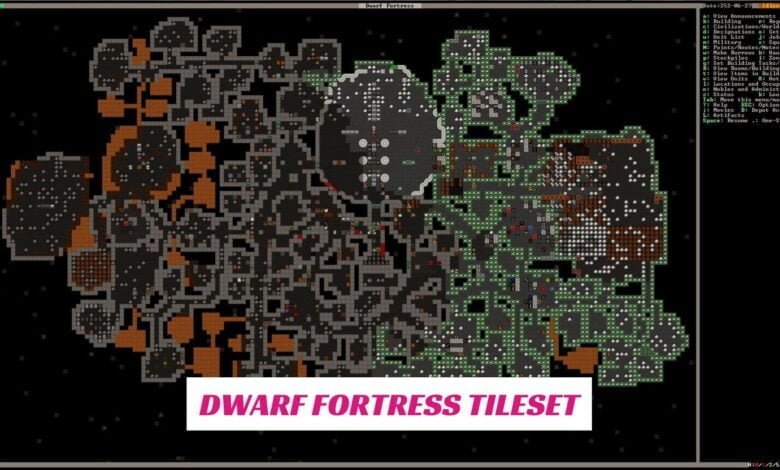 One of the best features of Dwarf Fortress is that it's highly customizable. Many fan websites support the community and you can always go to the forums to ask for help. Some of the most popular contributions are graphical tilesets.
To get the full benefit of the tileset, you'll need to learn how to play it and build a fortress to defend your home. Of course, this requires research and time.
You'll also have to ensure you don't get caught off guard. A great strategy is to start out in a temperate area. After all, if your dwarves are going to live in a fortress, they'll want to stay warm and dry.
Dwarf Fortress has a hefty list of mods, and some include tilesets and other features. One of the most popular tilesets is Taffer's Tilesets. The company offers three fonts in three sizes.
Text Will Be Text is an in-game plugin that uses TrueType fonts for text. This is ideal if you aren't using Dwarf Fortress's official text set.
How to Install Tilesets to Dwarf Fortress?
Firstly, you'll need to ensure you're playing on the latest version of the game. This will allow you to install new tilesets you may have found online. And it'll also mean you'll be able to get the most out of the latest graphical updates.
Next, you'll need to configure your graphics settings. Most tilesets include a matching color scheme.
You'll also need to set the TRUETYPE option to use the full font set when playing the game. If you're not using a graphics tile, you'll have to do this manually.
Finally, you'll need to ensure you have access to the DF file depot. There, you'll find all the starter packs, including the game itself, plus tools to help you create your own tileset.
Steam release of Dwarf Fortress has a complete set of tilesets. You can choose between a standard ASCII or a more colorful pixel art tileset. The main tileset is a set of 256 different tiles. These are arranged in a 16×16 grid. Some of the tiles are stationary, and others move. A 20×20 version of the tileset replaces graphic tiles with ASCII ones.
As for the actual tileset, DFGraphics has been actively developing its graphics set. Some of its wares include the DFm. You can install and play with various tilesets using the DFRemote app.