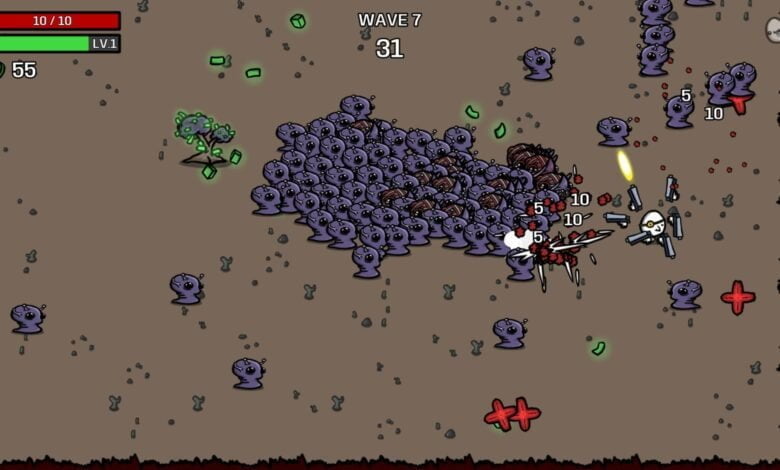 If you're looking for a small free-to-play indie game, here is one suggestion for you: the Brotato game. In this article, we will walk you through the features and benefits of this free-to-play rogue-lite game.
Brotato is a top-down arena shooter rogue-lite. You can wield up to 6 weapons and must defend your base from hordes of aliens. In addition to the weapons and armor you choose, you can also select traits and items to customize your character. After you've chosen your traits and weapons, you must survive in the arena until help arrives. The best way to do this is to learn about the game's many features before playing it.
Brotato Features
Brotato is a top-down arena shooter rogue-lite. The game offers a lot of rogue-lite features that make things easy for you. Here is a list of the features that Brotato offers its players:
Auto-firing weapons
Fast runs (under 30 minutes)
Many traits are available to customize your runs (will you decide to be dumb, one-handed, or even crazy?)
Tons of items and weapons to choose from (flamethrowers, SMGs, rocket launchers, or sticks and stones).
Survivor waves last 20 to 90 seconds each and kill off as many aliens as you can during that time.
Collect materials to gain experience and get items from the shop in between the waves of enemies.
Brotato Game Download
Brotato is an action rogue-lite game from Blobfish. It is now available with its demo version on Steam for PCs. As we mentioned before, the game is available for free, so it may be a great choice for those who don't want to spend money on small games.