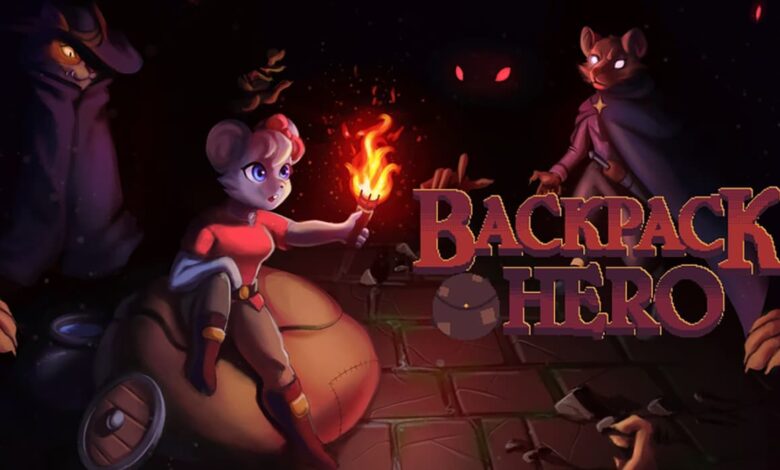 Backpack Hero is one of the interesting projects that is doing very well on Kickstarter. It has already pledged its goal by being funded by more than ten times the actual goal. It seems like it is going to be one of the most favored indie games after its launch.
A game developer, TheJasper, is the owner of the project and offers an amazing inventory management game with Backpack Hero. Players will be able to expand their inventory and try to collect as much stuff as they can to help them in their adventure. Thus, we wanted to prepare this review for those who still do not know about Backpack Hero.
What Is Backpack Hero?
As we previously mentioned, Backpack Hero is an inventory management game where you are going to control a cute mouse. The game managed to receive more than a million views on itch.io, and it is one of the highest-ranked roguelike games on the platform.
In addition to this, the game launched on Steam as well, and you can add it to your wishlist whenever you want. TheJaspel has more than 20 years of experience in the gaming industry and partnered with GangsRobin and Binary Counter to create a new development studio to launch Backpack Hero. You can enjoy the demo version on itch.io.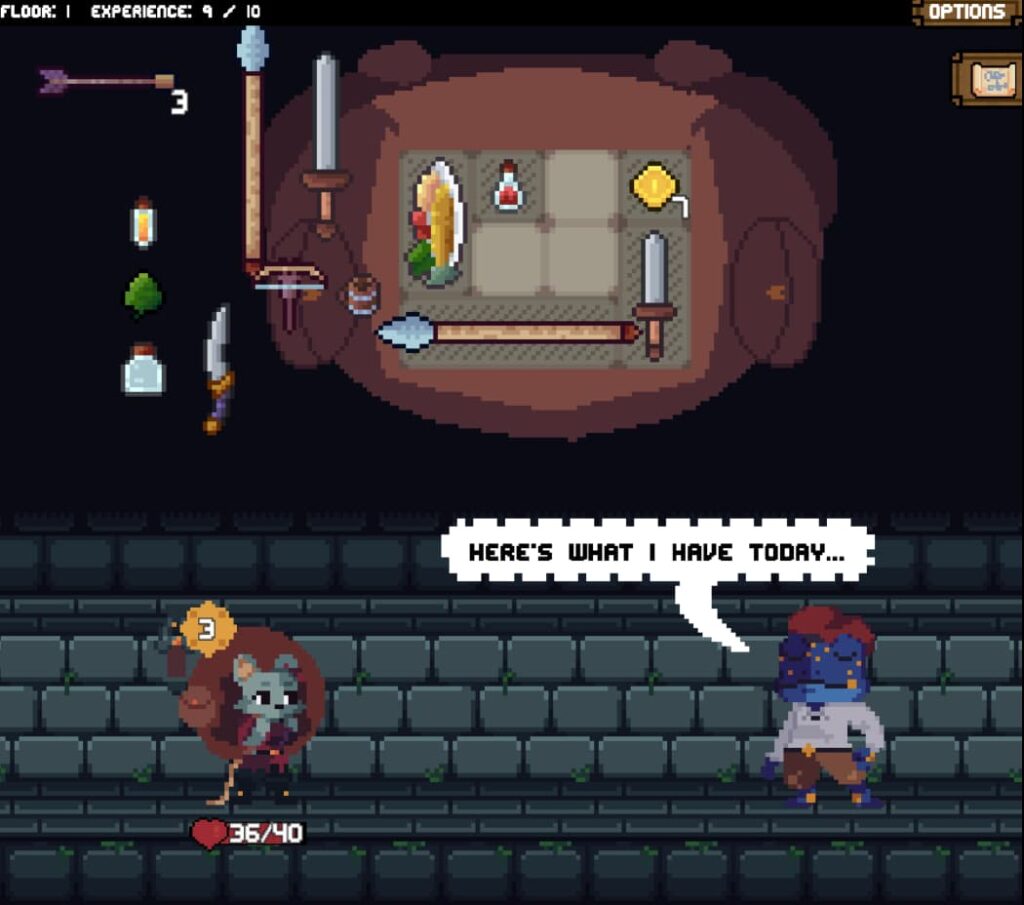 Backpack Hero Gameplay
It is a roguelike game where you will try to collect rare items in line with the capacity of your backpack. You will try to discover ancient treasures and bring them to life. Of course, you will have plenty of enemies to beat during your adventure. Besides all the action and adventure, backpack management stands out as the most important mechanic.
You need to place your items very well to make as much space as you can in them. Every time you level up, you will unlock a new slot in your backpack. Depending on your preferences, you can shape it the way you want.
Of course, Backpack Hero offers a great roguelike adventure to players, in which they will have to explore many dungeons, swamps, caves, and many other interesting areas. All your enemies and allies will be animals. While some of them will try to help you, some of them will do their best to prevent you from progressing.
You will also upgrade your town with the resources you are going to collect during your adventure. You will have one main goal: to restore order in the world. Of course, you need to organize the perfect town for this purpose and invite the animals you save here. Although your progression will help you unlock new content, this alone will not provide any significant advantage in your progression.
When Will Backpack Hero Be Released?
Although the project is still in its early stages, TheJasper and his team believe that they are going to release the game on April 3, 2023. However, challenges often arise in such projects, and there may be a postponement to the official release. Until the game is fully released, you can add it to your wishlist on Steam.