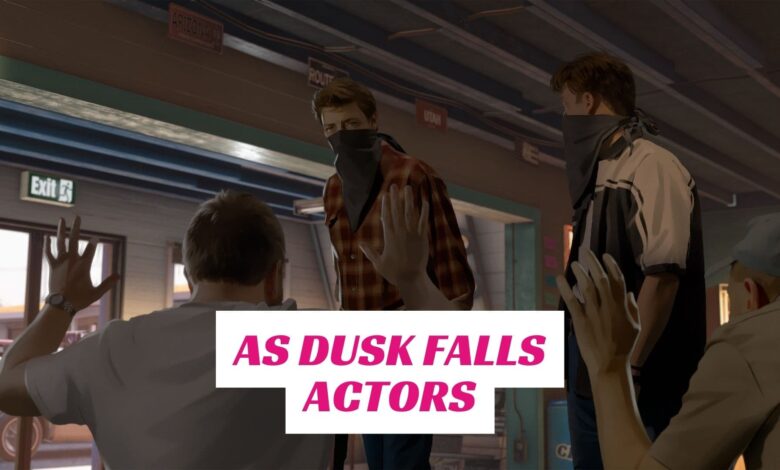 As Dusk Falls is one of the new story-driven role-playing games where all your choices matter and attract attention with its rich story. You are going to embark on a journey in which the lives of each character depend on your choices.
Besides its amazing story and gameplay, As Dusk Falls attracts attention with its voice actors. If you want to know more about them, then have no worries. We have covered everything you may want to know in the following. You can also learn more about As Dusk Falls by visiting IndieWod's As Dusk Falls page.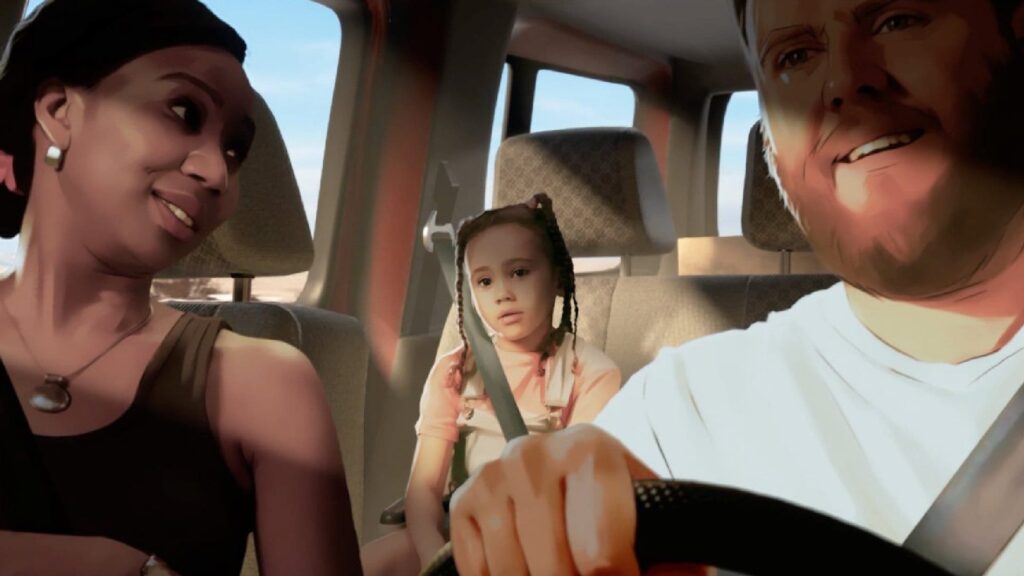 Who Are As Dusk Falls Voice Actors?
As Dusk Falls has already become a notable story-driven game in the industry even though it was released a couple of months ago. Besides the beautiful graphics and quite unique gameplay of As Dusk Falls, the game also managed to attract attention because of the famous actors it worked with to voice the characters.
There are three main protagonists in the game, but when you consider the side characters, there are more than a dozen important characters that you will eventually meet while progressing through the game.
Here are all the characters in the game and the voice actors you are looking for. Please note that some characters have two actors. The first actor is the body actor for that character, and the second actor is the voice actor.
| As Dusk Fall Characters | Body Actor | Voice Actor |
| --- | --- | --- |
| Vince | Oliver Britten | Elias Toufexis |
| Adult Zoe | Alex Jarrett | Brytni Sarpy |
| Young Zoe | Mali Bamber | Noel Mason |
| Michelle | Clara Emanuel | Erica Lutrell |
| Jim | Terrence Booth | Terrence Booth |
| Jay | Ryan Nolan | Sasha Kane |
| Dale | Jack Bandiera | Jack Bandiera |
| Tyler | Josh Taylor | Jamie Blackley |
| Sharon | Jane Perry | Jane Perry |
| Joyce | Acushla-Tara Kupe | Tonantzin Carmelo |
| Ash | Gabriel Persaud | Tristian Allerick Chen |
| Dante | Francisco Labbe | Jason Hightower |
| Paul | Rhydian Jones | Bill Champion |
| Becky | Kosha Engler | Kosha Engler |
| Vanessa | Hanako Footman | Hanako Footman |
| Bear | Sam Douglas | Sam Douglas |
| Zeus | Jessie | Jessie |
| Big Sam | Simon Hubbard | David Menkin |
| Stranger | Alvaro Flores | Zeus Mendoza |
| Deputy Colborn | Amy Elsam | Isabelle Inchbald |
| Special Agent Bradley | Brian Bovell | Brian Bovell |
It is likely that As Dusk Falls will be very popular in the following days, and the developers may release new expansion packs. In such cases, the voice actor team will also expand, and we may see new characters on the list. For now, these are all the voice actors in the core game.