If you are looking for a fun game to play in your free time, then Underliner may be a great choice for you. This fun puzzle game offers a single-player adventure to gamers, which they can pause at any time and continue when they are free. The game was developed and published by Jungwoo Yom on May 5, 2022.
Underliner welcomes you to the world of lollipops, where you are going to make your way through labyrinth-like platforms. Your goal is to reach the exit line by taking advantage of what the game offers to you. It is a casual game, which we believe most gamers will enjoy in their free time.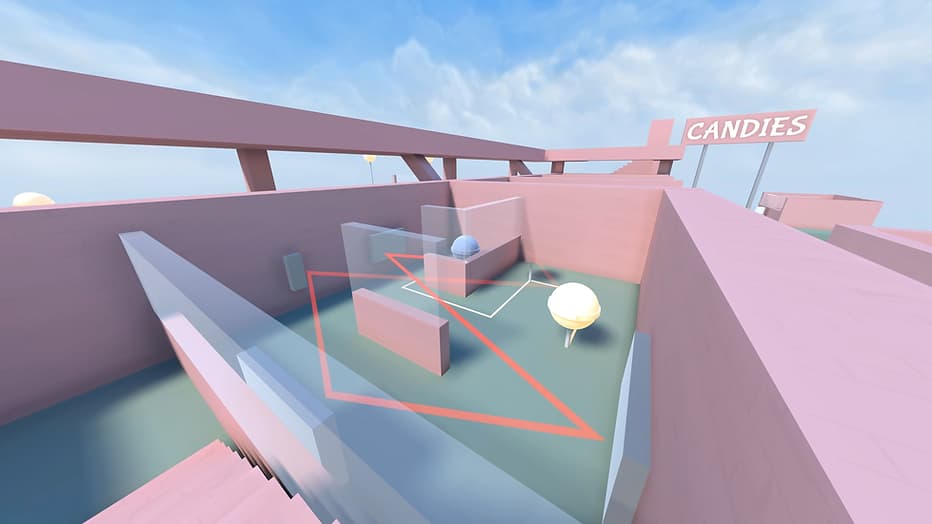 Underliner Gameplay
Unusual combinations of lollipops are waiting for you in this fun puzzle game. You have plenty of lollipops and bullets on each stage to reach the exit line. The game also offers you an open-world map with plenty of individual puzzles to solve. Each puzzle will lead you to a new one, and thus, the game will challenge the players all the time.
One of the most notable features of Underliner is that each idea behind each puzzle is associated with the idea of the next puzzle. Thus, you need to think cleverly and find innovative ways to solve challenging puzzles.
Besides the puzzles of Underliner, which are already challenging, there are many objects, such as walls, doors, and mirrors, that you need to overcome or take advantage of. The Underliner forces players to think in unusual ways to solve each puzzle.
This is why we believe that you are going to enjoy your time in the game a lot. It offers a relaxing experience for those who love to play puzzle games. Moreover, it is a highly affordable game that you can find on Steam and itch.io.