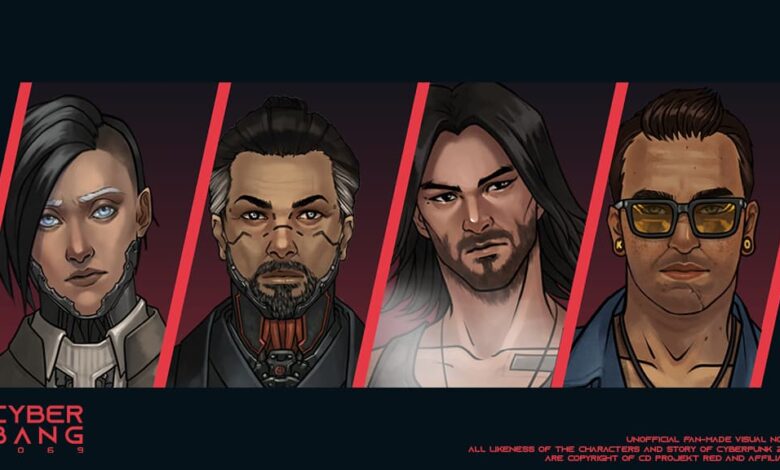 Fans love to make games that they love, and today, we are going to talk about one of these games, Cyberbang 2069. After receiving approval from CDPR, the developers of Cyberbang 2069 started to develop the game for other platforms than the PC.
As you might already guess, Cyberbang 2069 was inspired by Cyberpunk 2077. However, unlike the original game, Cyberbang 2069 is a visual novel, where you will try to date some popular characters from the original game. The game is available in SFW and NSFW versions, which can be pretty appealing to some audiences.
The game was developed by a small studio called Triple Thirst, which consists of female developers. One of the challenges for the developers was the approval of CDPR, which they recently received. They managed to get an appraisal from Patrick Mills, one of the developers of the Cyberpunk 2077 team.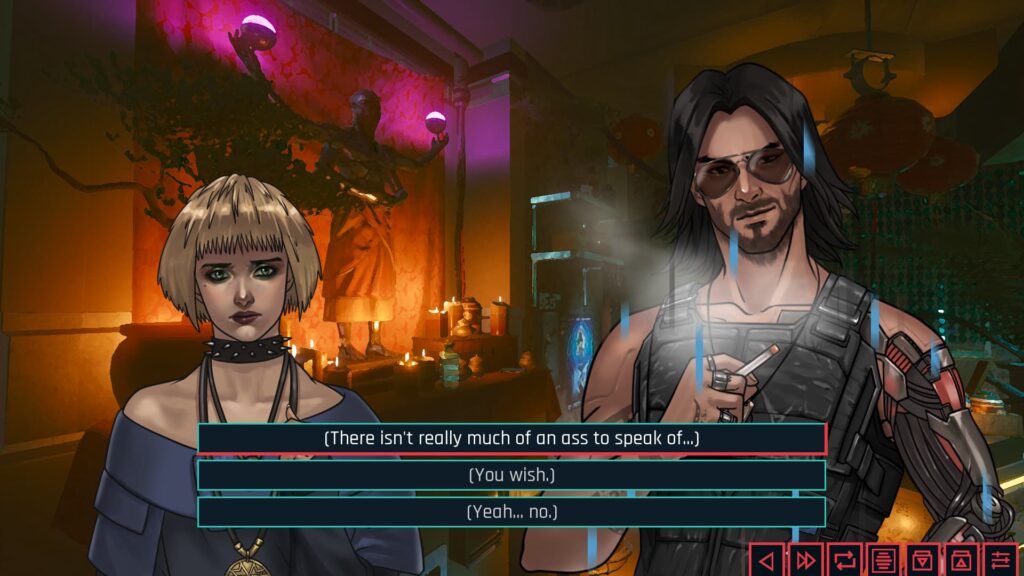 Cyberbang 2069 Gameplay
Since Cyberbang 2069 is a visual novel about dating, the game mainly relies on text. However, the soundtracks and videos in the game make it quite interesting and offer a realistic experience to players. We would like to note that the game also includes plenty of sexy content.
One of the best things about the game is that it allows you to select the sex of your character as either male or female. In this way, you can role-play depending on your preference rather than sticking to the main storyline. So far, the game is available in four demo versions, but Triple Thirst has already started work on the official game after the approval of CDPR.
It is worth noting that you can access these four demos for free right now, and if you want, you can support the efforts of the developers. In addition to this, the game supports both Windows and macOS. Each demo takes about 4 hours of gameplay as well.