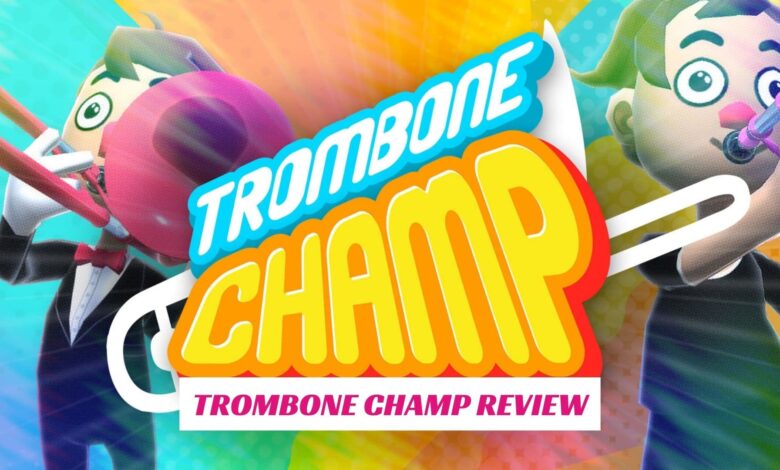 Trombone Champ is one of the recently released rhythm-based casual games, where you are going to play some of the classics. The game was developed and published by Holy Wow on September 16, 2022, and managed to attract attention with its unique gameplay.
The number of quality rhythm games is quite low on the market, and without a doubt, Trombone Champ will be one of the successful games to fill this gap.
You are going to be a master trombonist and play more than 20 songs to test your skills. In addition, there are 50 special Tromboner Cards you can collect!
Although it is a rhythm game, Trombone Champ offers a visual feast to gamers as well. Each song is backed by amazing animations and settings.
In the free play mode, you can play any song you like over and over again to achieve the highest score. This will let you enjoy your time by practicing your skills.
One of the best parts of Trombone Champ is that it supports USB controllers. Depending on your preferences, you can enjoy the game and play the songs with your mouse or keyboard.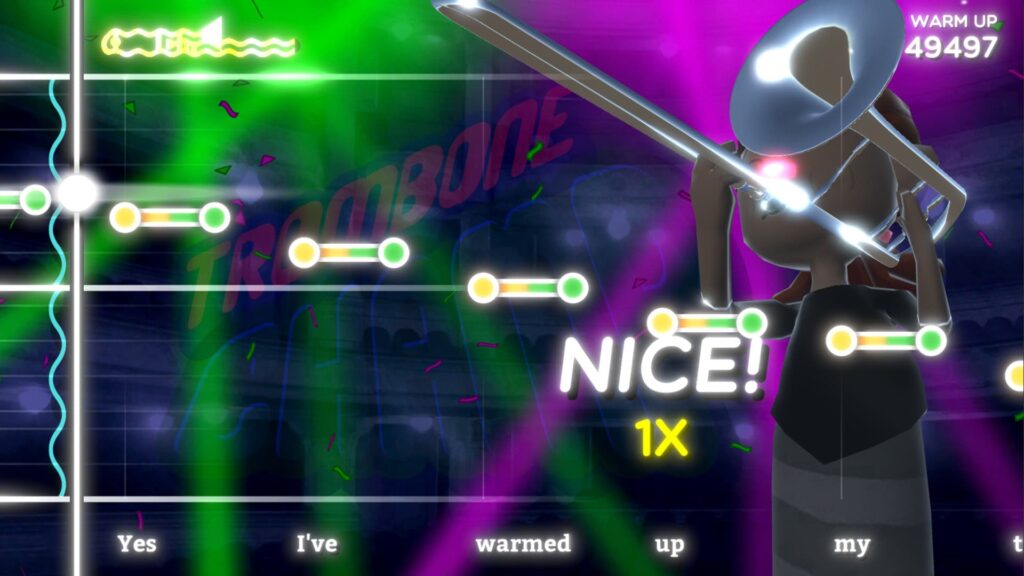 Trombone Champ is a game that appeals to gamers of all ages. All you need to have is some interest in music! In fact, we believe the game will also appeal to those who are not interested in music at all as well. It offers plenty of challenges to complete and 50 cards to collect. So, if you like to be challenged gradually, you may want to give a try to Trombone Champ.
Another great advantage of Trombone Champ is that you do not need any advanced hardware to enjoy this great game. Literally, any computer that is capable of running can run this game without any challenge.
On the other hand, a good sound card and sound system can easily maximize your experience in the game. The game has a special in-game currency, which is called Toots. You can play songs and complete them with the possible highest score to earn these toots. Later on, you can spend them to unlock unique Tromboner Cards.
These cards provide different customization options to players, such as new trombone colors, new tromboners, and much more! Below, you can find more about some of the classic songs that are available in this fantastic rhythm-based action game.
Trombone Champ Songs List
Trombone Champ offers more than 20 tracks to gamers, which they need to play without missing any notes. However, as you might guess, this will not be as easy a task as it sounds. The better you play, the more points you are going to get. Thus, you will collect more tromboner cards.
Here are some of the most prominent songs by Trombone Champ, which you can find plenty of tutorials on the internet to play. However, you do not need any tutorials either. All you need to do is focus on the game and follow the instructions on your screen.
Also Sprach Zarathustra
Skip to My Lou
Warm-Up
Take Me Out to the Ball Game
Old Gray Mane
Trombone Skyze
Eine Kleine
Auld Lang Syne
All these songs are classics, which will help you discover a new genre of music! Without a doubt, you are not going to feel any regret by trying to play these songs. In fact, we are pretty sure that you are going to enjoy your time a lot!