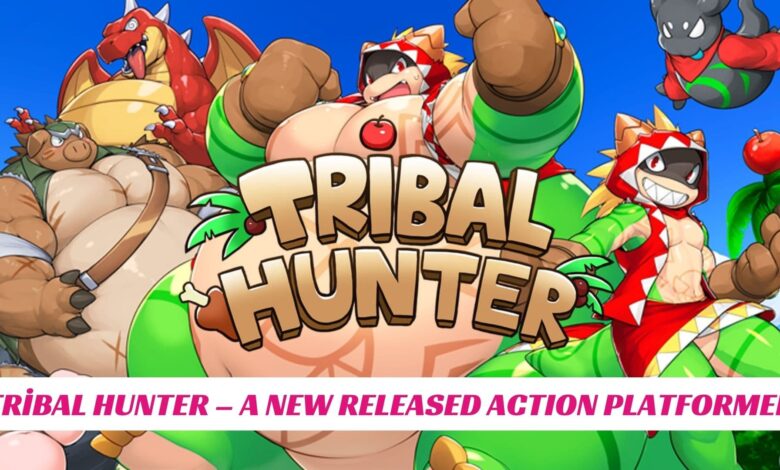 Tribal Hunter is a fun platformer game that offers an action-adventure experience. The game was developed and published by Melonsoda Soft on August 22, 2022. Without a doubt, the dynamic mechanic makes Tribal Hunter a lot more fun! This is why the game has overwhelmingly positive feedback on its official Steam page.
As you might guess, just like all recently released platformer games, Tribal Hunter is also retro-inspired. It includes Metroidvania elements that change in size. The game is now available on Steam and GOG. You can also enjoy the demo version before making your decision to buy it. Without further ado, let's get to the game.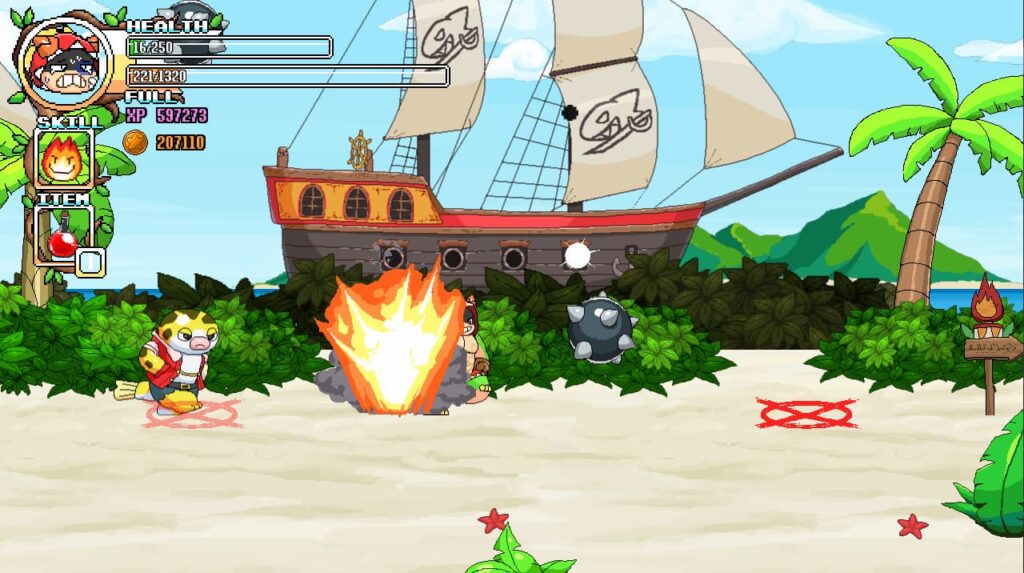 Control A Guardian Named Munch in Tribal Hunter
Tribal Hunter is a game where you control a guardian named Munch and beat your enemies one by one while progressing in the game. Munch is capable of growing in size as he keeps consuming his enemies! The hunter has three size options, and each size has its own advantages and setbacks. 
The dragon-like hunter you are going to control can consume literally everything! He never has problems with his appetite, and you will be helping him to feed. This will be in your favor because Munch's strength will also increase with how many enemies he consumes.
On the other hand, getting big also has some setbacks. Due to its large size, Munch will lose some of its maneuvering capabilities. This will make him vulnerable to certain enemies. On the contrary, you can also deal a massive amount of damage to bigger enemies.
The best part of Tribal Hunter is that you have full control over the size-changing mechanics. If you believe you grew a lot, then all you need to do is rest, which will let you shrink your size. Although consuming your enemies' fun and letting you be more powerful, you should be careful while doing so. If Munch eats too much, he can pop and die. Thus, you should ensure the balance very well to keep progressing in Tribal Hunter.
The game is also full of secret areas waiting for you to discover them. Moreover, you will also find plenty of upgrades to unlock for Munch. So far, Tribal Hunter offers nine different zones to players. Each of these zones has its own unique enemy sets. This means you will be fighting against a wide range of enemies during your gameplay. And this prevents you from getting easily bored while playing the game.
Of course, each zone also has a master boss, which you need to slay to complete that zone. Your main goal is to help Munch save his village, and you need to kick out all the enemies from the island one by one for this purpose.
The fate of your tribe is in your hands now! Besides the main storyline, you will also meet many villagers, who will offer you to play minigames for extra rewards!
Its fast-paced combat mechanics and the varying strengths of Munch will let you enjoy the game whenever you want! We are pretty sure that players will not get bored, even if they may complete the game a few times. Considering that Tribal Hunter is offered at a reasonable price, you may want to get this game and keep it in your library for a long time.