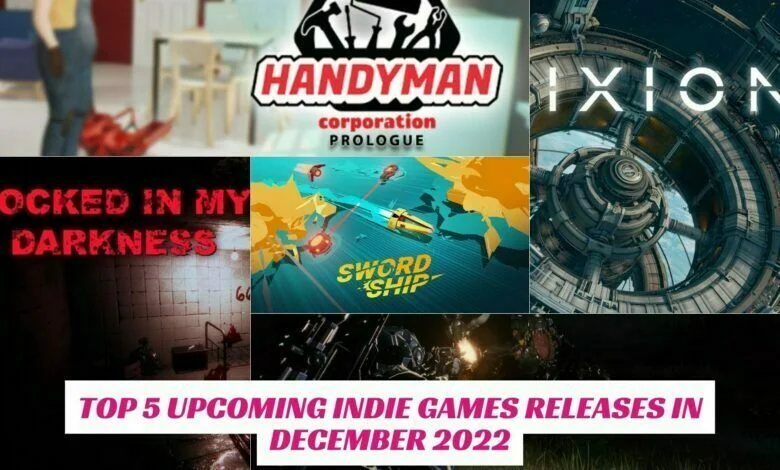 In the early 2000s, indie development began to emerge. This resulted from the developing of big game platforms that regulated the game market. Thousands of developers were employed by the major publishers. 
Thousands of indie games exist, varying in quality and having different amounts of funding. Also, they can be found on all platforms. There are even virtual marketplaces that have indie sections. So this means that indie games are also capable of selling millions of copies.
Today, thousands of different indie developer teams have developed thousands of indie game titles. We can easily say that these millennia almost belong to indie game developers and geeks. December 2022, like the rest of the year, will be jam-packed with new and upcoming indie titles. Here is IndieWod's selection of the Upcoming Indie Games Releases in December 2022:
Swordship – December 5
Swordship is a futuristic dodging game with a reversed camera angle to help the player keep track. The game is set on a post-warming earth, where three massive underwater cities shelter humanity.
Your mission is to command ultra-fast boats and steal some precious canisters to give them to the exiles. There is no shooting in this game. You will dodge attacks to survive and trick your enemies into killing each other. After you deliver your cargo, you can also upgrade your ship or improve your score.
The game supports a wide range of platforms. Swordship will be available on PCs on Steam, PS4 and PS5, Xbox One and Series X|S, and Nintendo Switch.
IXION – December 7
IXION is a sci-fi city-builder and survival game. It challenges players to take control of the Tiqqun space station and guide it through the stars. After the collapse of Earth, the space station is on a mission to find a new home for mankind. In order to do this, you will need to build various facilities, manage resources, and explore nearby star systems.
Originally scheduled to launch on November 16, 2022, IXION has been delayed by three weeks. The delay will give the game developer, Kasedo Games, more time to improve the game. We believe this delay will make the game a better experience for players.
IXION will only be playable on PC after December 7. You can get the game on Steam after its full release. Until that day, you can add it to your wishlist to get notified about the game's release.
Locked in My Darkness – December 10
In Locked in My Darkness, players explore an apartment complex to find a way to escape. It's a psychological horror game that features atmospheric-realistic graphics, jumpscares, and puzzles. 
You can find out more about the game by reading Lawod's Locked in My Darkness Review. 
Locked in My Darkness will be available only for PCs on Steam on December 10, 2022.
Handyman Corporation Prologue – December 14
Handyman Corporation is a unique and innovative game where you can choose from various jobs, from repairing broken furniture to building homes for people in need. It's a great way to have fun while spending some time with your friends and family.
The Handyman Corporation Prologue will be launched on Steam for free on December 14. The game's developers allow you to complete a few initial repair tasks with the free version of the game.
EXOME – December 16
EXOME is a co-op survival shooter game that aims for exploration and some shooting. It is a game where you find yourself alone in the wilderness and try to stay alive with all you've got.
Explore the area, fight for your survival, fight alone or with your friends—the choice is yours. And also, be gentle with your ammunition because the game belongs more to the survival genre than it does to the shooter category.
EXOME will be released only for PCs on Steam on December 16. You can now head to the game's Steam page and add it to your wishlist to make sure you won't miss the release date.
Other Indie Games You Should Take A Look
Many indie games are based on a single concept, such as a masochistic game or a game based on an obscure passion. Other indie games focus on gameplay.
Late 2022 features several other great indie games as well. Here are some other indie games that are on the horizon for the latest month of the year 2022: