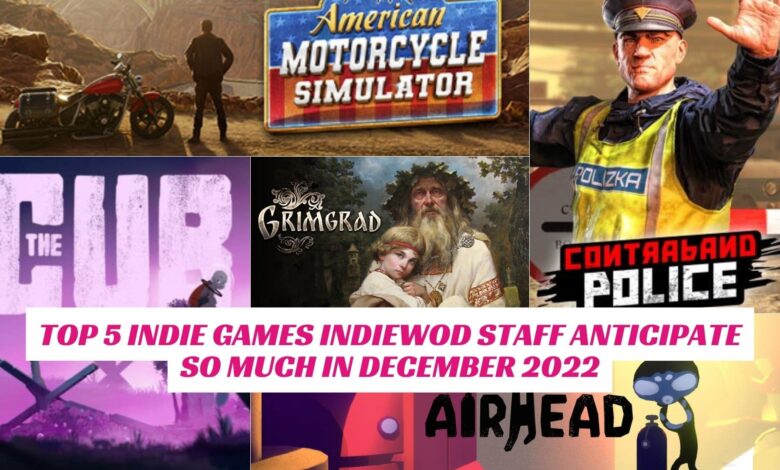 The indie game community continues to grow with newly released titles. Contrary to widely held beliefs, there are superfan and quality indie games on the market, with many more on the way. Here is the indie game collection that IndieWod staff anticipate too much.
Many people like us are obsessed with indie games because of several factors. Some like their story, and some like their rich gameplay options. You can learn about indie games, find out about upcoming releases, and even donate some money to their developers; it's all up to you. Here's the list of the Top 5 Indie Games We Anticipate So Much in December 2022:
The Cub
The Cup is an excellent example of indie games, combining the spirit of old SEGA games with the side-scrolling platformer elements of today. The Cup, which is based on old SEGA games, puts you in the ruins of man's world while you explore areas in the wild.
You play as a young boy dubbed "The Cub," who has evolved immunity to hostile worlds. This child lives through the Great Ecological Catastrophe, when the rich run away to Mars and leave the rest of the world to die. After decades, some of these wealthy individuals return to Earth for reconnaissance and discover that a child is still alive. To determine how he survived, they wish to promptly apprehend him. As The Cub, you will try to avoid them.
AirHead
Airhead is a puzzle-platformer game in which you will likely have a great time. Those who enjoy independent games will also find a great deal of enjoyment in this professional yet adorable game. This game's Metroidvania-inspired setting is another reason to consider it.
You will command a symbiote that has lost its head. Controlling its body, you must solve the riddles and ensure that two bodily parts meet each other! Are you patient and intelligent enough to govern a body without a brain? If so, the greatest game to play is Airhead.
Grimgrad
If you are looking for a big indie game, let us introduce you to Grimgrad, a new strategy game from Juvty Worlds. The game is about to make its debut on the PC. It is a building game that combines modern build-up survival with old-school Impressions Games virtues. 
The game's features include resource management and settlement building. Moreover, it boasts some nice visuals, including rustic houses with beautiful statues of deities.
Grimgrad is set in the Slavic Middle Ages, a time period ripe with legends. You will build your villages so that your people can get through the hard Slavic Middle Ages and not to make the gods mad. You will also make residential and industrial areas, build roads, think about what the locals want, and manage resources wisely.
Contraband Police
In Contraband Police, players can be police officers who must protect the borders against offenders and smugglers. There are several tools and methods that players can use to catch smugglers.
Currently, Contraband Police is still in development. It is a multiplayer smuggler's sandbox and will be published by the same publisher as Car Mechanic Simulator and Prison Simulator. It is set to be released on the Steam platform.
American Motorcycle Simulator
Designed as a motorcycle simulation game, American Motorcycle Simulator takes the player on a simulated journey from a biker's first ride to the end of his life. It includes all the usual features for bikers: repairs, upgrades, and decorations. 
On your journey, you will come across a number of gas stations and shops, and a few even have workshops and stores. You'll visit many unique places, meet unusual personalities and experience remarkable adventures. On the way, you will encounter more than a dozen roadside hotels, go-go clubs, and dives where not everyone will be pleasant to you.
This will probably be one of the most realistic motorcycle simulators out there, and it's a fun way to experience the thrill of driving a motorcycle on the road. It's not a cheap way to see the world, but it's worth the effort. Add the game to your wishlist on Steam.