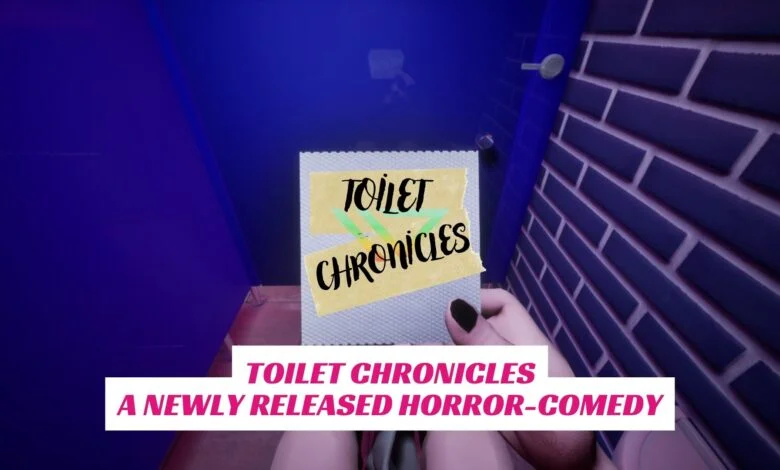 If you have been looking for a fun indie game to play recently, we can recommend Toilet Chronicles. It was developed by Madi Abdykarimov and released by Bomi Games on July 14, 2022. The game is a horror-comedy game that offers a single-player adventure where each of their choices will trigger a different event. There are a total of 12 +1 endings in the game for you to discover! Without a doubt, you are going to enjoy every moment of this fantastic 3D game. Here are the details:
According to the Toilet Chronicles' story, you are at a party in 2008 and doing your business in a pretty large public restroom. This restroom is full of surprises. You also have a neighbor who is dealing with his own business.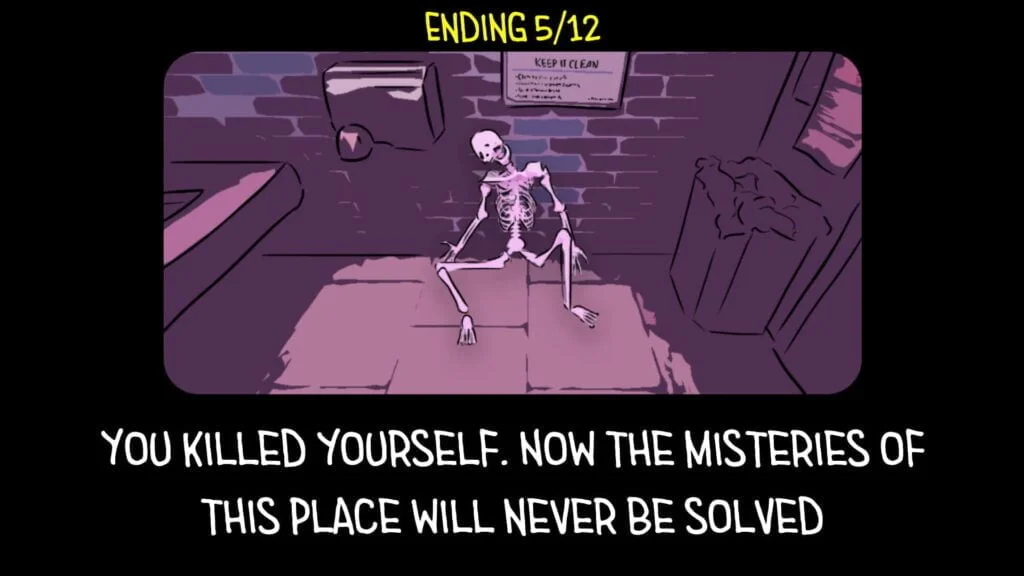 Discover Each of the 13 Endings in the Toilet Chronicles
Depending on the choices you are going to make, you are going to trigger different events. As a result, you can enjoy one of the thirteen endings. As you might already have noticed, it is a very short game, but it is quite appealing in terms of the mechanics and graphics.
Besides its fun-to-play mechanics, we also liked the strange dialogues in the game. In addition, it requires you to solve puzzles to progress and make new choices. Needless to say, strange things will happen in this restroom. For example, you may find yourself crying in the toilet.
You will decide to run alone or help your new partner run together. This all depends on your preference and the choices you will make in the game.
You should get ready to trigger mechanics such as murder or self-harm. In addition, you will find plenty of blood, cursing, as well as nudity in the game. The cartoonish graphics of Toilet Chronicles make it quite interesting.
Although the game promotes itself as a horror-comedy, we can easily say that the comedy part is the prominent part of the combination. In fact, you will not get scared at all. Toilet Chronicles will let you play it over and over again without getting bored.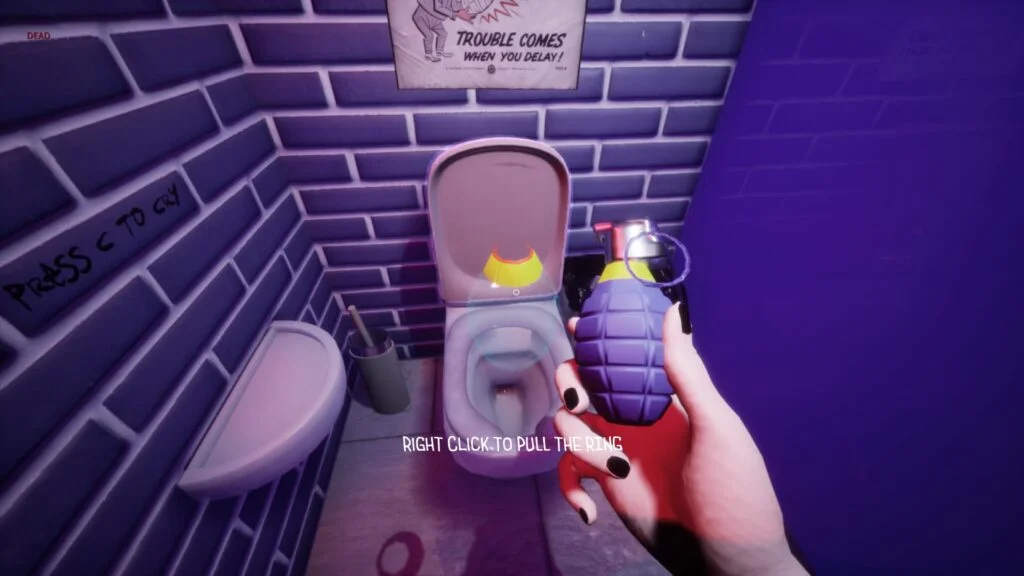 It Should Be in Your Game Library
In our opinion, Toilet Chronicles is going to be one of the classics that will not attract too much attention but will be in the library of many gamers. Its humor and dialogues only appeal to a limited audience, which loves playing games.
One of the advantages of Toilet Chronicles is that it doesn't require any advanced hardware. If your computer runs the current Google Chrome, you can literally run the game on its best settings. Unfortunately, the game only supports Windows, but who knows, maybe the developer will support other platforms in the future.
Considering its affordable price, we highly recommend getting Toilet Chronicles and enjoying your time. The game is available on Steam at an affordable price and with so many positive reviews.