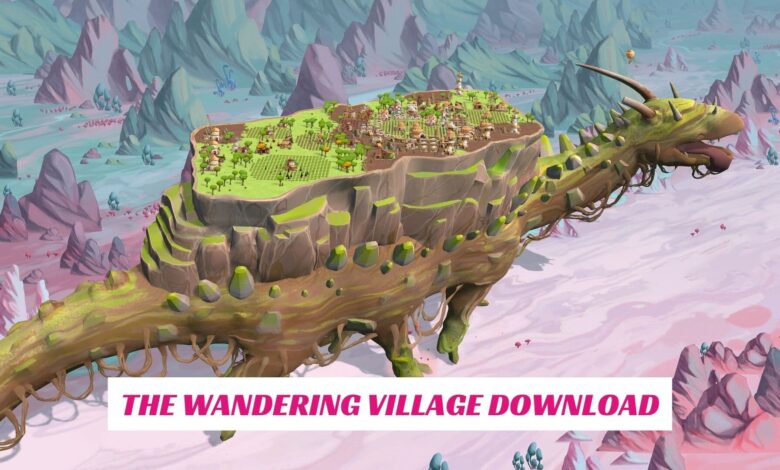 The Wandering Village is an excellent game for those who want a unique and relaxing experience. The game allows you to control an animal that is constantly moving away from spores and growing strong. Download The Wandering Village if you enjoy city-building games with unique stories. 
The gameplay is engaging, and the visuals are striking. The Wandering Village is one of the most fun city-building games you may want to download today.
What is the Wandering Village?
The Wandering Village is a city-building strategy game with a unique storyline. It takes place in a world plagued by mysterious spores. To survive, survivors built safe settlements on the back of a vast, wandering creature called Onbu.
As the leader of your settlement, it's your job to gather resources and give them the buildings and tools they need. You must also build houses and communicate with the Onbu to survive in the post-apocalyptic world.
Several calamities in The Wandering Village can affect your crops and villagers. It is also possible to get poisoned by certain plants. Fortunately, the tech tree can help to reduce toxicity and poison in the environment.
There is also a method of destroying toxic plants using flamethrowers. A key part of the game's gameplay is balancing the needs of each creature. You must make choices that will make both the settlement and the creatures happy.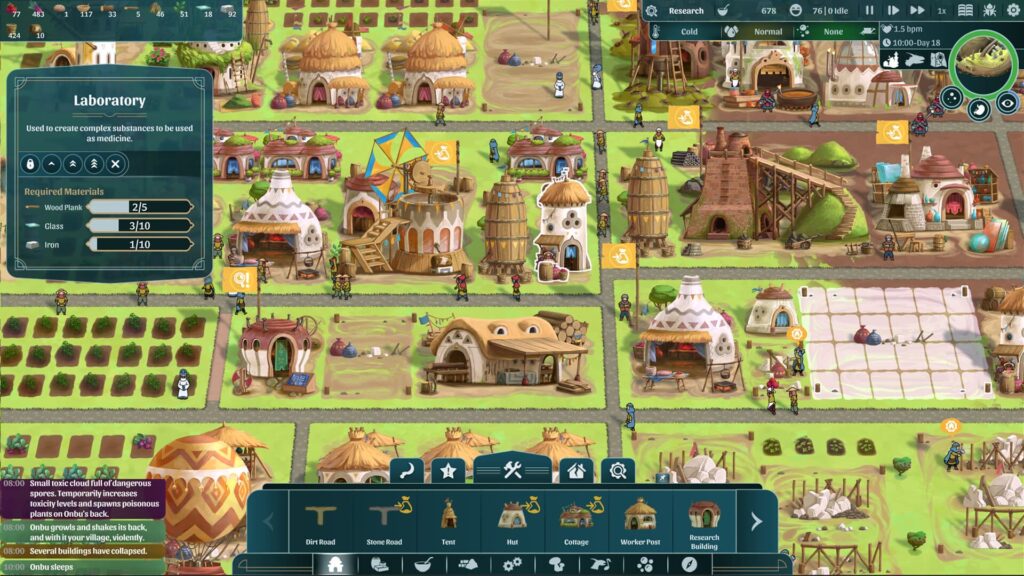 On What Platforms is the Wandering Village?
The Wandering Village was released as an early-access title on Steam in September. It is also available on Mac and Linux. The game's developers, Stray Fawn Studio, are also planning to make it available on Xbox.
They've announced that they're working on bringing the game to Xbox One and Linux, and the rumors are telling us that it's coming to Xbox Game Preview in 2023.
Where to Get the Wandering Village?
The Wandering Village is available for PC users as an early-access download on Steam.
We don't expect The Wandering Village to be ported to PS consoles because there hasn't been any news of a possible PS4 or PS5 release in the works
The Wandering Village PC System Requirements
To run The Wandering Village smoothly, you will need to have an adequate PC system. Some PCs may have problems running The Wandering Village, causing it to crash on startup or while playing the game. If your PC crashes often, you may need to update your Windows computer to improve performance. For best results, you should also install the latest graphics card driver. Lastly, you should install all necessary Windows updates.
Make sure you have the latest version of DirectX on your PC before you download The Wandering Village. This will prevent the game from crashing or causing errors. You can also run the game in administrator mode if necessary. Here are the specs you need to be able to run the Wandering Village smoothly:
OS: Windows 7 or 10.
Processor: Quad Core Processor
Memory: 4 GB,
Graphics: A Graphics Card with Shader Model 5.0 or higher
Storage: 2 GB available space