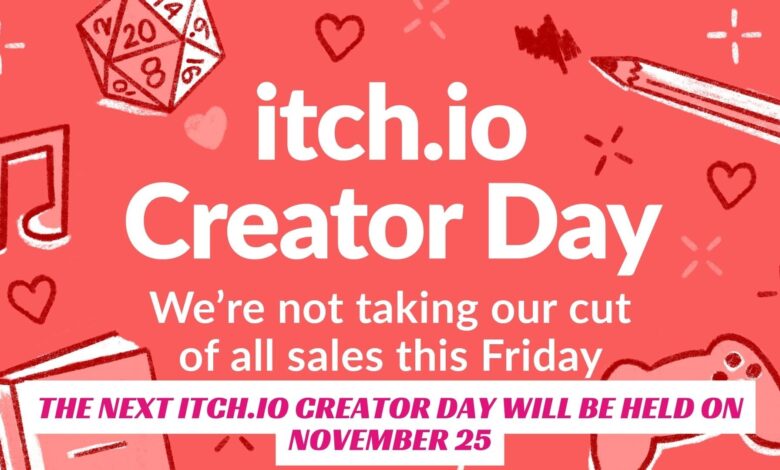 Itch.io's next "Creator Day" event starting date has been revealed. The next Creator Day event will be held on November 25. The platform will cut off its portion of sales on Creator Day. So now is the best time to support your favorite indie game developer.
There's a message from the owners of Itch.io to their community. They say this Friday, from midnight to midnight (Pacific Time), they're not taking a portion of any sales on the site.
However, Creator Day is just one of the things the platform offers. Continuing from Creator Day, hundreds of games, projects, RPGs, and more will be discounted until Tuesday at midnight.
What is Itch.io?
Itch.io is an indie game platform. Since its launch, the platform has become a big attraction for indie game developers. Whether you are a developer or an indie game fan, the platform offers a lot of content. No matter if you are looking for sales on games or looking to get some new content for your project, you can find what you are looking for on this platform.