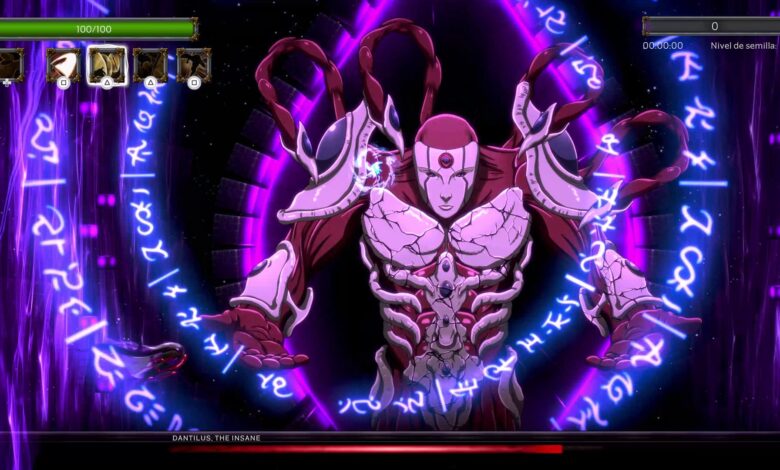 If you've been waiting for a new action RPG, you've likely already heard about Summum Aeterna. The sequel to Aeterna Noctis is now available on Steam Early Access. This Summum Aeterna review will cover the similarities and differences between the two games, besides providing an overview of the gameplay. You can find everything you're looking for about Summum Aeterna in this review article.
Aeternum Game Studios is a Spanish developer who previously made the Metroidvania game Aeterna Noctis. Summum Aeterna is a prequel to the Aeterna Noctis game, and it takes place in a series of unknown dungeons. You take play as the King of Darkness, a powerful warlord doomed to eternal life and must complete the journey. You start your journey after you die and get to keep part of your loot from the previous run. There are also different types of seeds that you can collect, which add variety to the passage. As you can see, the game comes with a great story and gameplay features. The game's early access version is now available on Steam right now, and you won't be able to get a full experience until 2024.
Aeternum Game Studios has laid out a roadmap for the development of Summum Aeterna. Each month in the game's development will feature new features, such as the addition of new worlds and different kinds of weapons. 
Additionally, the developers are adding a new challenge system to the game as well as an increased variety of seeds and plants. It will also feature additional biomes and enemies, besides powerful bosses. This means that Summum Aeterna will have more characters compared to its sequel, Aeterna Noctis.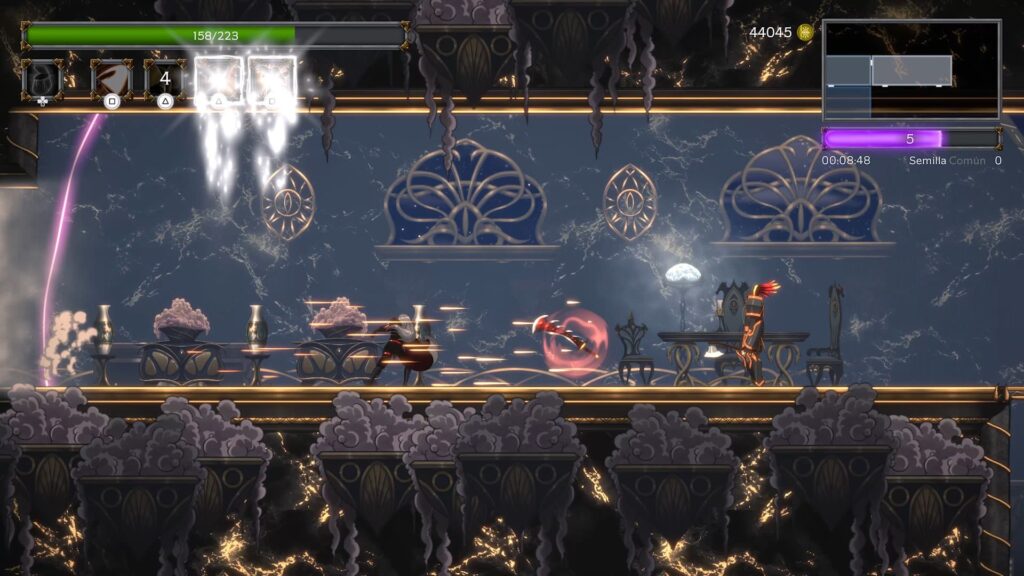 Summum Aeterna Comes With Interesting Combat Mechanics
If you enjoyed Aeterna Noctis, you'll probably find Summum Aeterna enjoyable too. It has interesting combat mechanics and unique graphics. It is also possible to find more bosses and scenarios in Summum Aeterna. The game's first major update is due this fall. It will include more enemies and a new type of seed.
The game has a high level of difficulty. It is also difficult to get past some of the enemies. Thus, it becomes more difficult to get to high levels, as there are no quest markers to help you reach them. If it comes to levels, we can say that it takes a lot of time to complete each one, so if you aren't a big fan of RPGs, then Summum Aeterna may bore you. But, contrary to that, you can find a lot of joy when it is fully released.
Also, players have a variety of options for customizing their character's weapons. Don't forget that various gems will increase each weapon's attributes and add cool upgrades. They can also make their weapons more powerful. These weapons will increase their damage and have more passive effects. The higher the rarity, the more powerful these weapons are. But beware of crafted items—they will give you more danger.
Visuals Are Not Good Enough in Summum Aeterna
Although the game has a great gameplay feature, we cannot say the same thing for its graphics and visuals. There are some problems with its visuals, but they are easily fixable. We shouldn't forget that the game is still in the development phase.