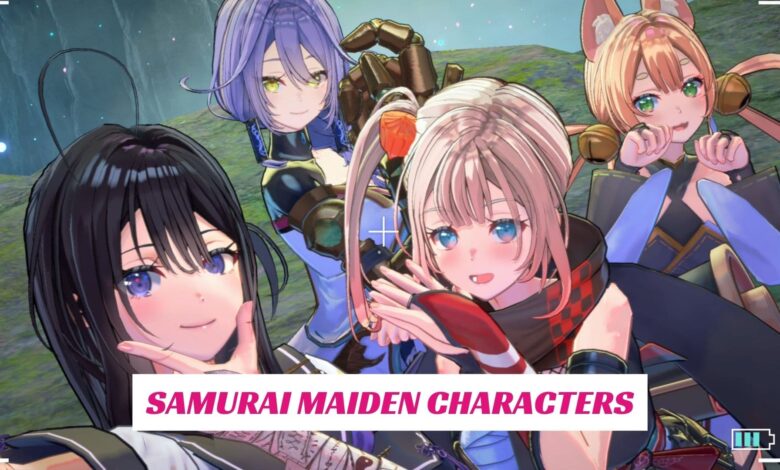 One of the recent adventure RPG titles, Samurai Maiden, revolves around the story of a female ninja who is tasked with stopping the assassination of Oda Nobunaga, the warlord of the Sengoku era. Three other maidens aid her. These ninjas have distinct abilities. The main character is Tsumugi Tamaori, a Gen Z high school student. She has been trained in swordsmanship and stylish swordplay action by her grandfather. At first, she is reluctant to join Nobunaga's Ninja, but she eventually accepts. Here is the rest of the crew:
Along with the Ninja, Tsumugi is accompanied by a cyborg named Hagane and an enthusiastic shinobi named Iyo. Their designs fit into the classic tropes of a fighting girl ninja. They also have distinctive powers. For instance, Iyo can carry explosives and healing items. However, the cyborg is cynical. Here are the rest of the characters featured in Samurai Maiden:
Komimi is a ninja who uses ice-orientated magic. She is also known as "The Tiger of Kai" and is the master of Onmyoji magic.
Takeda Shingen is a young woman who is also known as "The Tiger of Kai". Takeda's design is very similar to her personality. Although she is very strong, she is also very vulnerable.
Iyo is one of the Gokage ninjas whose task is to protect Tsumugi from all threats. She is much stronger than other ninjas. However, she is not so much good at stealth movements. Iyo is also good at handling explosives.
Kenshin works as a peacekeeper in the Underworld, and her rivalry with Shingen continues unabated. With a tendency for snap judgments, she pronounces Hagane a shameless evildoer when they first meet just because of her outfit.
Nobunaga Oda is the reason for all the destruction in Japan and one of the prime enemies of the four girls.