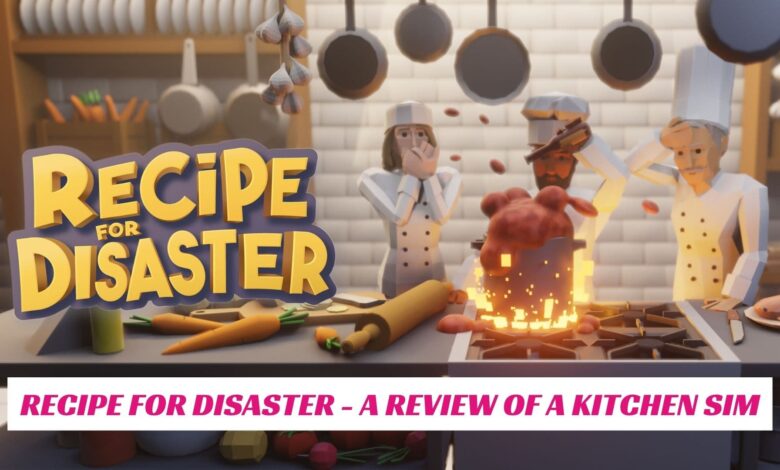 Recipe for Disaster is a simulation game that tries to mimic the experience of running your own restaurant. This is a fun, challenging task that requires you to decorate your establishment, hire the right staff, create delicious dishes, and serve up a good time for your diners. In short, you will decorate your restaurant, hire employees, design menus, and experiment with recipes while trying to keep your customers happy in Recipe for Disaster.
For a long time, Recipe for Disaster has been chugging away in Early Access with its sights set on delivering a memorable experience. The game is packed with many interesting features that will keep you on your toes, including multiple types of quests, a host of new and old gameplay modes, and an array of wacky customers who have their own unique quirks.
In a nutshell, Recipe for Disaster is a game that should be on your list of must-haves. Its plethora of nifty features will keep you entertained for hours, and its many enticing challenges will challenge your patience and brainpower to the limit.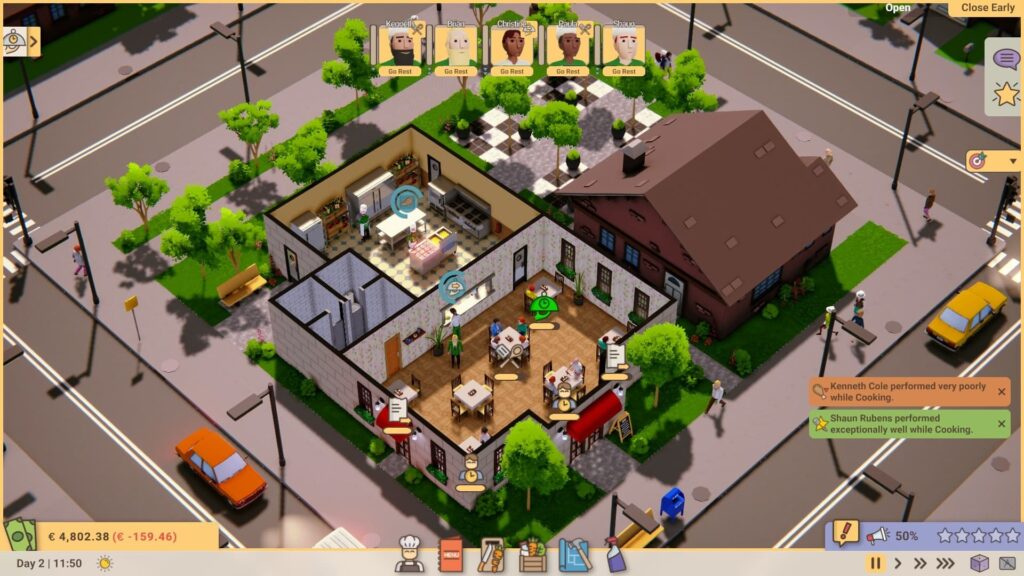 Top-Notch Customization and Management
Managing a restaurant is an intense, stressful, and frustrating undertaking. Getting things right takes patience, experience, and trial and error. Recipe for Disaster aims to capture the drama and excitement of a professional kitchen and dining room while challenging players to build, design, and manage their dream restaurants.
The game features a variety of management tools to help you run your restaurant, including the ability to create recipes, hire employees, and monitor your business. As you play through the game, you can complete objectives and earn rewards to improve your restaurant.
You can even customize walls, tables, decorations, toilets, and appliances and set a priority for each staff member to ensure they don't run out of work or have to wait too long between tasks. This helps keep the restaurant efficient and spread out the workload of preparing food to more staff members.
It's also nice to see the menu, which you can create from a selection of different recipes and ingredients. Patrons have a wide range of tastes, so it's important to cater to their preferences when deciding what they want to eat!
The game has a lot of interesting features, but a few bugs keep it from being truly outstanding.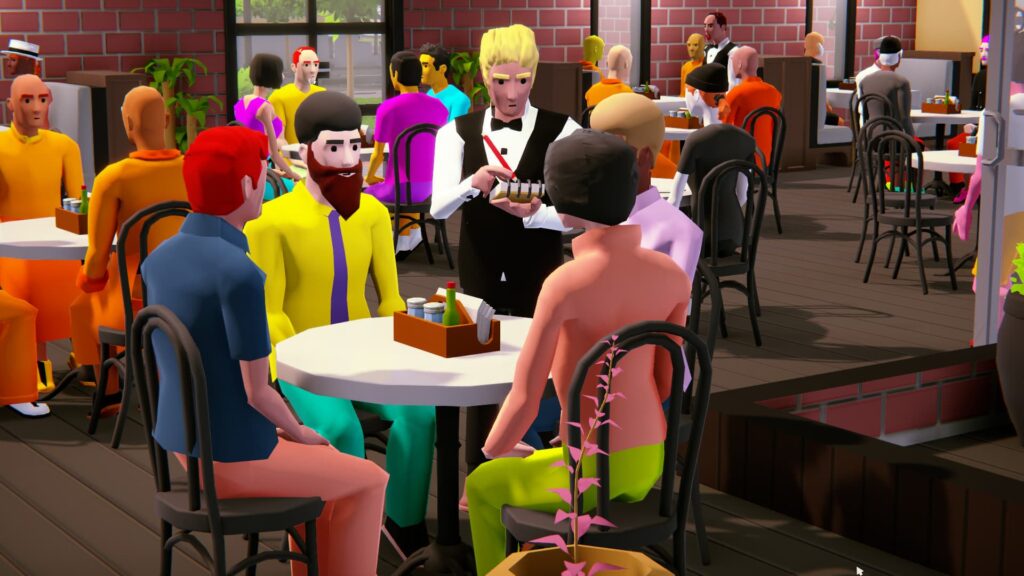 A Real-like Story
Recipe for Disaster story follows Emmy, a young girl who loves music but struggles to connect with others. She discovers that there is another way to connect with people, through food. As a result, she embarks on a quest to open her very own restaurant.
In order to do this, she must hire a team of employees, slap down appliances, build a menu, and decorate her new place. Here, she encounters some of her toughest challenges as a manager and learns the importance of listening to patrons.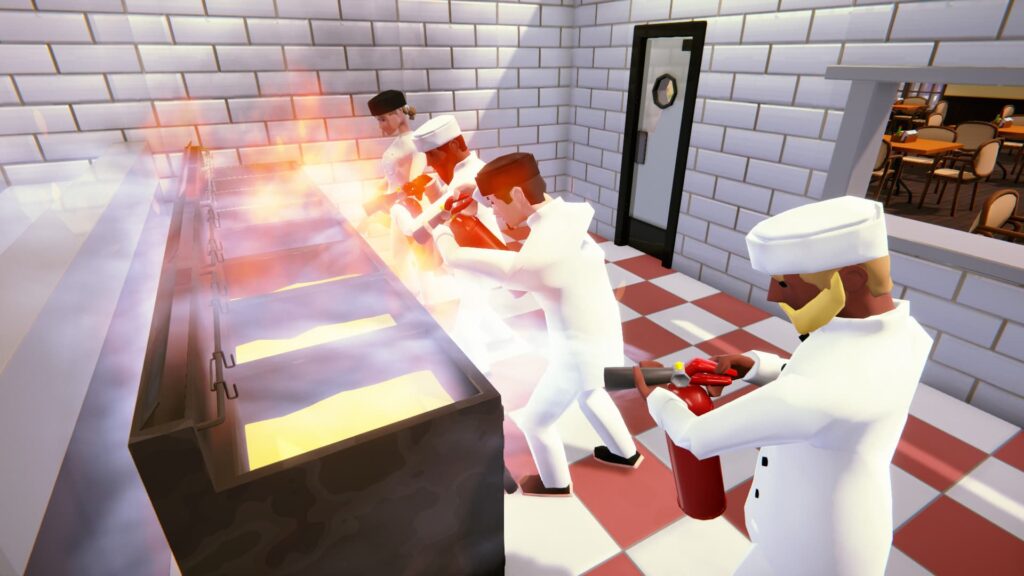 A Fast-Paced and Drama-filled Atmosphere
This is a relatively good one because not everyone may adapt to such an environment. However, there are also fans for this kind of sweating atmosphere. They understand the stress and frustration that comes with opening a restaurant. Still, this game shows how incredibly rewarding it can be. I love the way that it captures the fast-paced, drama-filled atmosphere of a restaurant and dining room.
Many players could like the varied and engaging gameplay because it goes into deeper aspects of restaurant management. It isn't just about hiring the right staff and ensuring that the lights stay on; it's also about keeping your kitchen stocked with food and putting out fires that can eat up your cash flow.
Besides, The game's UI is designed intuitively, making it easy to designate cleaning areas or even decorate the restaurant on a whim. Its low-poly animated graphics are visually stunning and add a lot of charm to the overall experience.