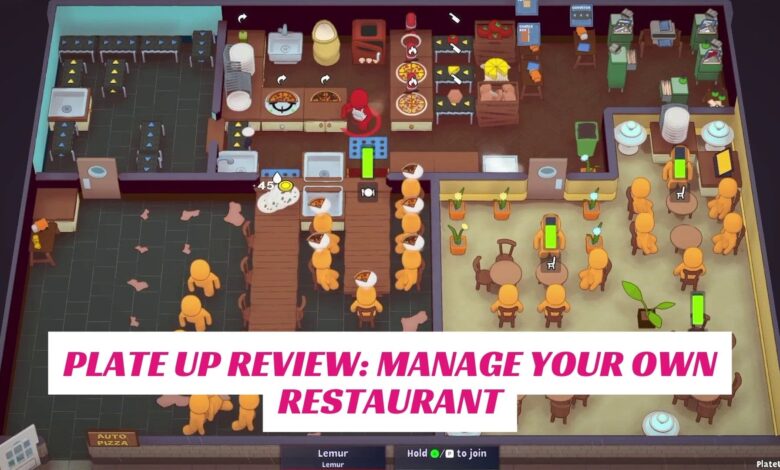 Plate Up is one of the recently released games that managed to receive amazing feedback from its players. If you love management simulation games, we highly recommend giving a chance to this masterpiece!
We really liked the game a lot, and we believe it will appeal to those who love cooking games. Besides recourse management, time management also matters in this game. Moreover, you also need to ensure the satisfaction of your guests! From nothing to a restaurant empire, a great journey will be waiting for you in Plate Up.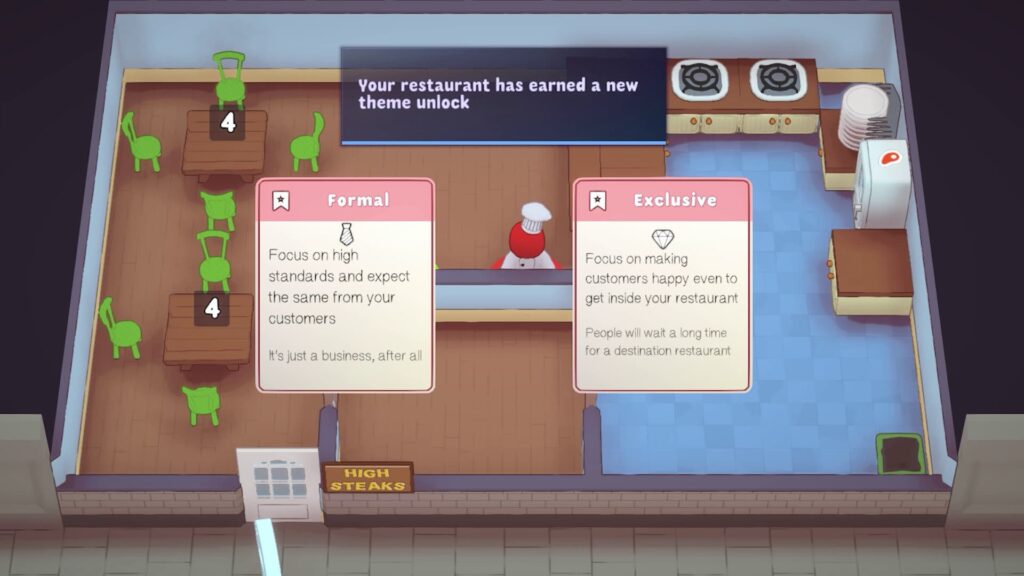 What Is Plate Up?
Plate Up was developed by It's Happening and published by Yogscast Games on Steam on August 4, 2022. It is a new game that offers a fun adventure to players while letting them build their own food-chain empire.
Plate Up mixes the classic cooking action with a roguelike progression to mix things up, which we believe created a great formula for fun! In short, it is equipped with plenty of fun gameplay mechanics to make gamers will enjoy their time. 
Besides playing the game in the single-player mode, you can also enjoy it together with your friends in co-op mode, which makes the game much more attractive.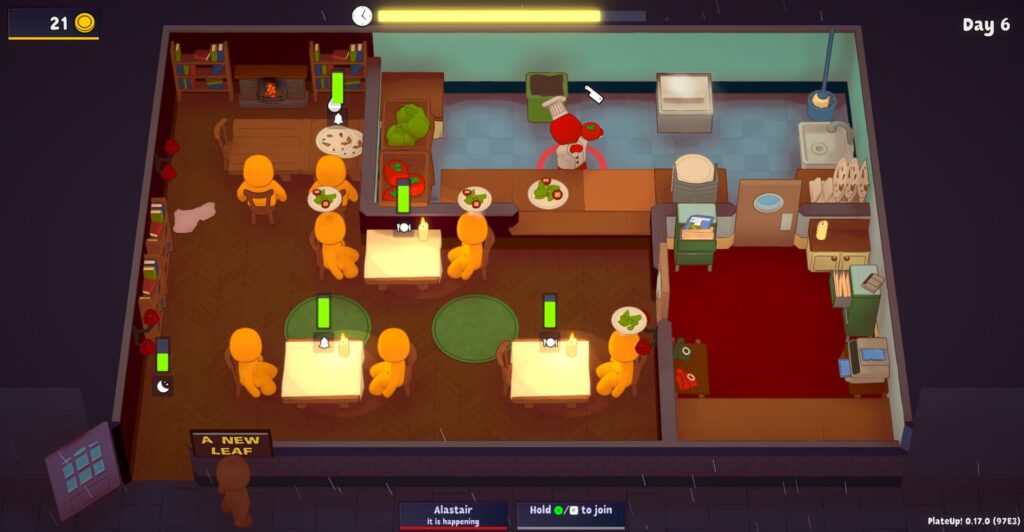 Plate Up Gameplay and Key Features
Plate Up is a procedurally-generated game that offers many abilities, dishes, and other mechanics to entertain its players. You are going to be responsible for managing your restaurant and keeping your guests happy.
This is the only way to attract more guests to your business and continue making money. For this purpose, you will need to hire new cooks, learn new dishes, and keep building your empire.
It is possible to gather key features of Plate Up under four categories; cooking, serving, upgrading, and expanding. Players will unlock plenty of foods such as starters, desserts, toppings, sauces, sides, and mains to serve their guests.
In addition to this, they can choose their equipment, create a kitchen layout, manage their menu, and plate their tasty foods. You will engage in many cooking options, such as preparing salads, cooking soups, and so on.
You will be responsible for serving your food as well. Of course, you need to be quick, otherwise, your guests may leave your restaurant with a poor experience. Players will invest in their equipment and furniture to offer faster and better service. This will contribute to their overall revenue and let them progress faster.
Moreover, you are not going to run just one restaurant. Once you complete all your goals, you can start another business in a new location. This will unlock new recipes and upgrades. It will also provide you the opportunity to build your brand depending on your taste.
Since every restaurant is procedurally-generated, you will never have to play in the same restaurant twice. Moreover, all conditions, customers, and even climate change. Thus, you may have to develop your strategy accordingly.