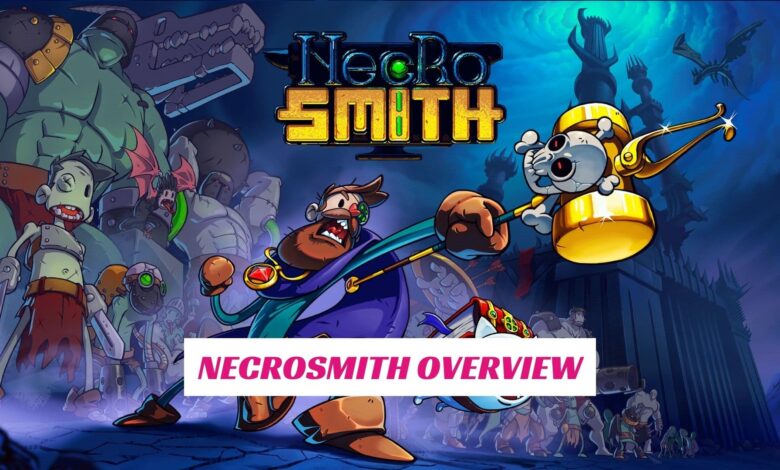 Necrosmith is one of the fantastic indie strategy games developed with pixel graphics. The game will let you enjoy a completely unique simulation. You will use different dead body parts to create new races, upgrade your tower, and fight your enemies!
There is a little bit of something from every genre in this game, but the main storyline revolves around crafting bodies as a necromancer. We assure you that you are going to have a good time while playing this great game. This is why we wanted to prepare this overview for you!
What is Necrosmith?
Necrosmith is a tactical, deck-building game where your choices matter. Necrosmith was developed and published by Alawar Premium on Steam on July 13, 2022. Since then, the game has managed to attract plenty of attention and has received great feedback from gamers. Thanks to its pixel graphics, you don't have to have advanced hardware to enjoy the game.
Those who love simulation or strategy role-playing games can give this game a try and enjoy their time. Necrosmith offers endless possibilities to players in crafting new races that will fight on their behalf.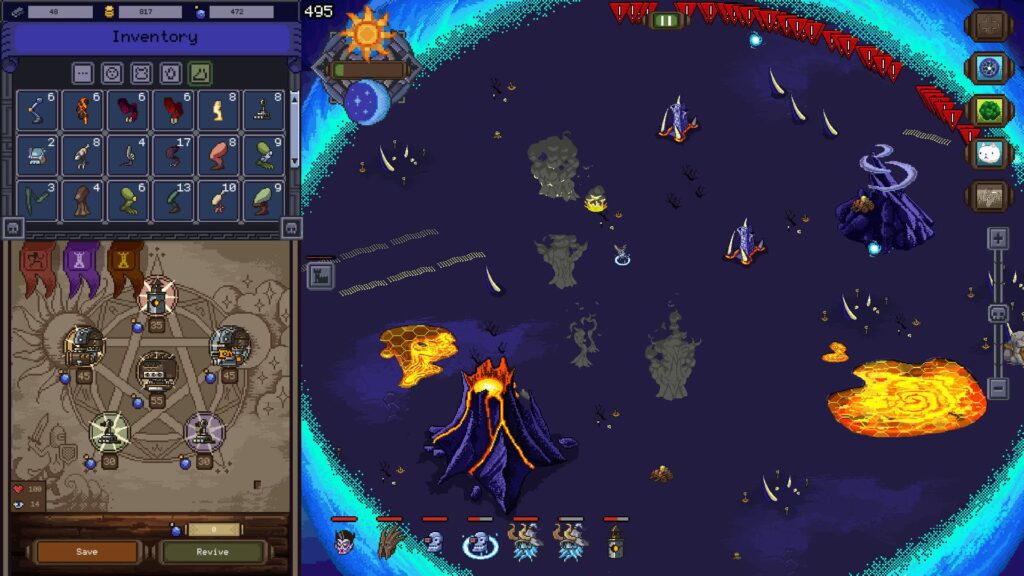 Necrosmith Gameplay
Necrosmith gameplay is highly straightforward, and maybe this is what makes the game so much fun. You will be performing basic actions and using body parts as ingredients. Moreover, you will perform rituals to summon the creatures you are building.
All these efforts are just to create an army for yourself and take down the enemies you are going to find in different parts of the map. Yes, Necrosmith is also an exploration game, where you need to discover new resources and exploit them by using the army you are going to create.
First of all, Necrosmith offers a completely unique adventure, where you will be crafting different races with different body parts. This is quite fun, and each body consists of five different parts. In addition, you have your own equipment, which you need to upgrade to craft better monsters.
You can also benefit from technological magic devices to upgrade the monsters you create. From skeletons to robots, elementals to harpies, orcs to zombies, you are going to find a wide range of monsters in this great game. Your main goal will be to create the best monster in terms of combat power, speed, and survivability.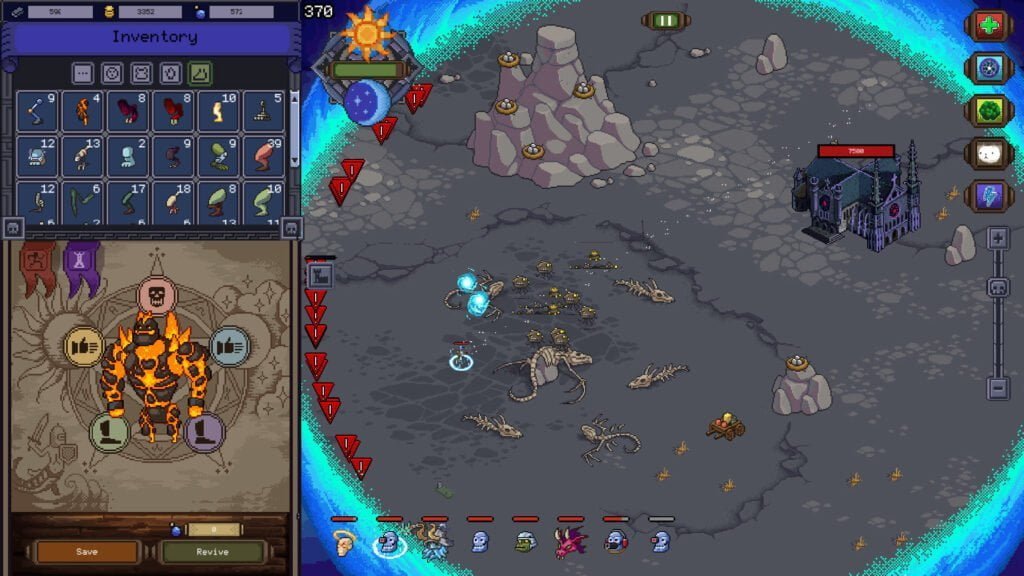 Should You Play Necrosmith?
In our opinion, Necrosmith is a highly promising game with its concept and gameplay. This is why we highly recommend it to those who love playing strategy games. It can even appeal to players who enjoy playing exploration games to a certain extent. Considering its highly affordable price, you may not want to miss your chance to give it a try.
The pixel graphics may not appeal to some gamers, but they also provide a retro-like experience, which we assure you are going to love once you play Necrosmith. Moreover, it is a new game, and the developer will be releasing new content often to enrich the game.