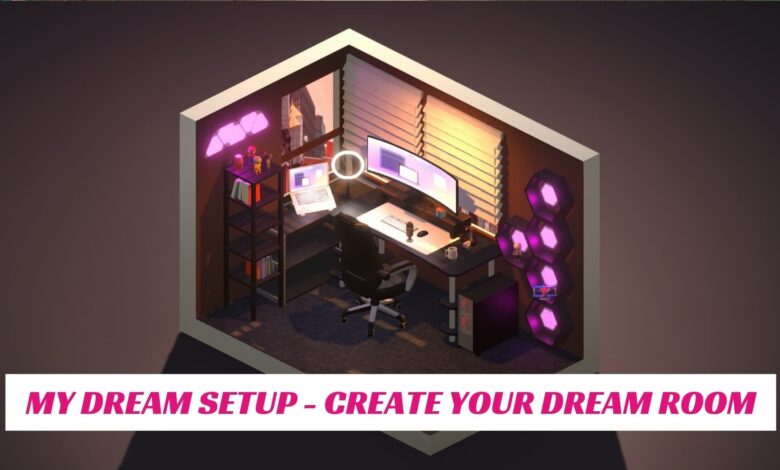 My Dream Setup is a unique and innovative sim game that allows you to design your dream workspace. The game lets you choose from various virtual items like desks, chairs, laptops, monitors, and other accessories to create your ideal setup. You can also adjust each item's color, size, and position to match your preferences and style. Once you have completed your design, you can save it and share it with other players online. 
The game features a wide selection of themes, including futuristic, minimalist, rustic, and more. This makes creating a unique workspace that matches your personality and style easy.
Use the Blueprint Mode to Reveal your Imagination
In My Dream Setup, players can use the Blueprint mode to place walls, windows, and doors. Then they can add details like lights, computer monitors, and fans to their rooms. They can even change the time of day and weather, making their rooms look more realistic. They can also decorate their rooms to fit their tastes and create unique spaces.
There are also lots of other little details to play with, from turning monitors and lights on and off to turning the PC's fans on or off, changing the time of day, and even adjusting the weather.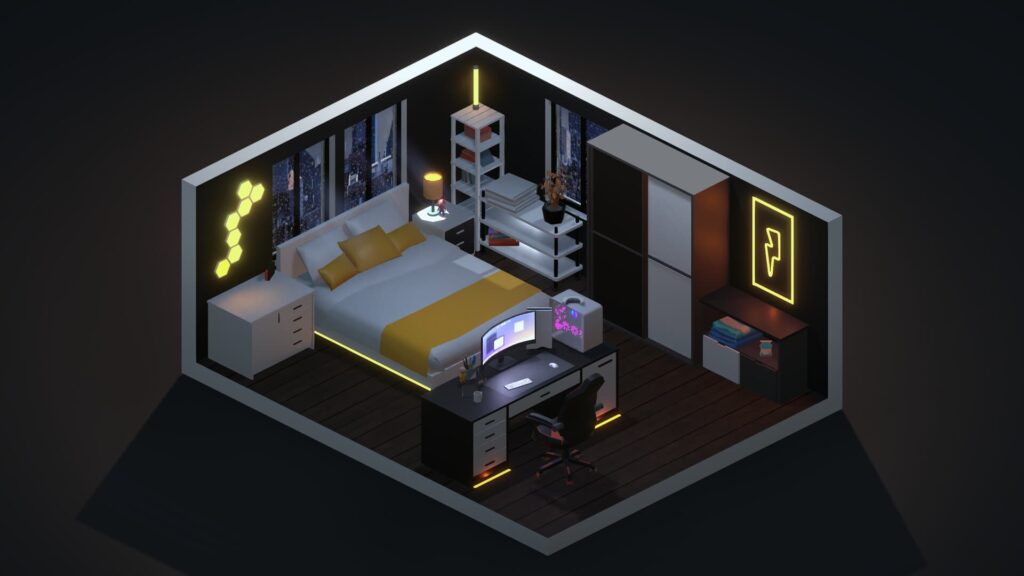 Low Price High Entertainment
As the game progresses, players will earn coins that can be used to unlock Bonus Levels and other special content. These levels are a welcome addition to My Dream Setup and unusual in a Western casual puzzle game.The Bonus Levels can be played as a regular level or as a Challenge when you have to complete a specific objective before moving on to the next level. The challenges can be tricky and challenging, so you'll need to practice a bit before you start playing them. The rewards are worth the time, however. If you're looking for a good challenge, My Dream Setup is worth trying.
Unlike other games where you're stuck with the last of your funds, My Dream Setup lets you start over anytime. This makes it the best sim game for those with a flexible budget.
You can check out Reddit, Discord, Twitter, and YouTube for helpful tips and tricks, or join the weekly Dreams streams on Tuesdays and Thursdays at 5.00pm GMT for advice directly from the developer, Campfire Software. The game is now available on Steam for $5,39.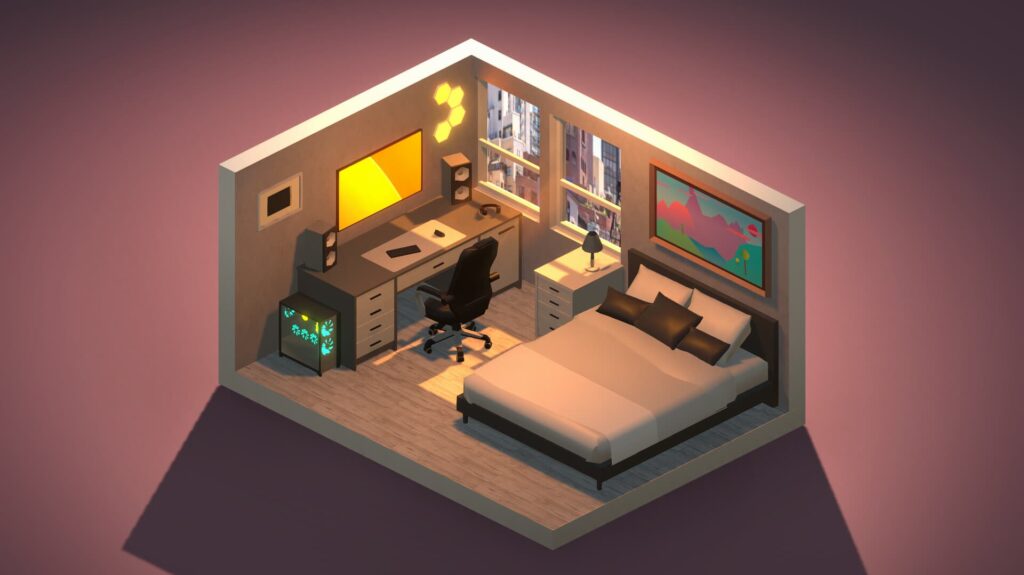 Perfect Idea, Not Enough Options
The idea on the gameplay is fantastic. However, such a promising game does not offer too many options to its players. For example, when you setup your computer, you have to set it on a place. Why can't we mount PCs on shelves? Besides, not just PCs but all items should be placed or mounted anywhere. Such decoration ideas and imaginations are not so unique and could make the game more entertaining.
You are allowed to use desks with fixed size. This is another limitation in the game. For a game like this should offer its players to build custom size desks. Besides, more camera options could provide a better perception while decorating inside the room.