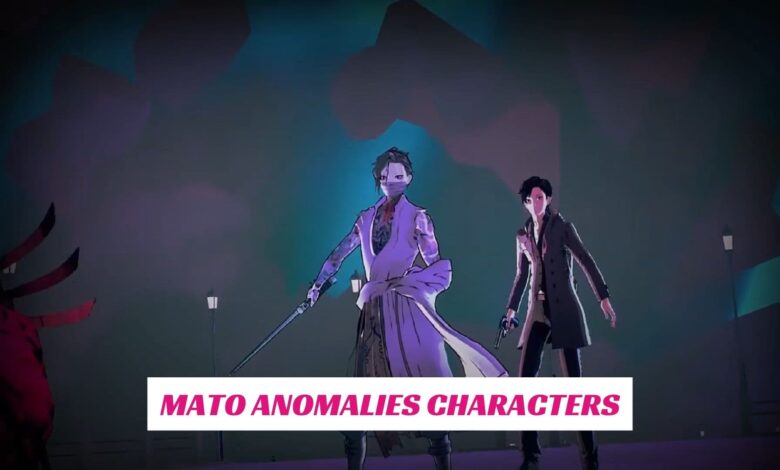 In Mato Anomalies, Alongside Gram, a shaman-like character, you'll (as Doe) explore the city's districts to uncover the truth behind rifts causing inexplicable damage. As you progress through Mato, you'll encounter various characters with unique reasons to help Doe in his investigation.
These characters include Butterfly, a thief who steals from the corrupt upper class to inspire the impoverished workers of Mato; Smoker, an older veteran suffering from lingering trauma; and Mist, an electronic idol who has shed her physical body and now exists solely in a digital consciousness.
Each of these characters will have different skills that you can use to your advantage, such as the ability to Mind Hack people in order to get information out of them or perception sharing, which allows you to see past someone's memory to see a broader view of events.
The characters are all well-drawn, and their sprites fit in with the game's overall aesthetic. The art style and music complement each other incredibly well, creating a stylish atmosphere that evokes old detective movies.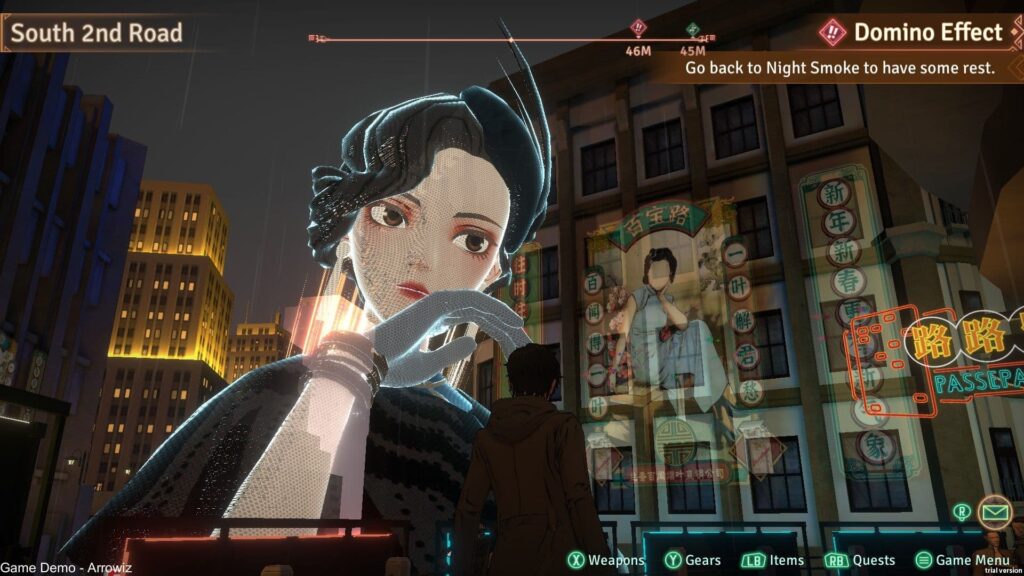 Mato Anomalies Character List
Here's the list of all characters in Mato Anomalies:
| Characters | Character Description |
| --- | --- |
| Doe | Doe is the protagonist in Mato Anomalies. He is a private detective living and working in Telosma. Yet, he is still regarded as a nobody by most people. Doe is introduced to the players in the game's prologue when they also meet Gram in an alternate realm. |
| Gram | Gram generally conceals his right arm beneath his garments. Instead of an arm, he wears a prosthetic device called Mondoshaman. Gram can use the equipment to enter the hidden world behind the Rifts. |
| Butterfly | Butterfly possesses strong claw attacks and uses her Butterfly Dance to deal damage to her opponents. |
| Smoker | Smoker wields a handgun and a halberd and wears the "MISS" combat uniform. |
| Mist | Mist can charm rivals on the battlefield but can also be used to deal damage with a saber. She also gains access to a new deck of cards that can be used in Mind Hack scenarios. |
| Lady Edelweiss | Lady Edelweiss has shotgun skills and can launch a devastating snowfall attack on the battlefield. She also gains access to a new deck of cards that can be used in Mind Hack scenarios. |
| Ringless | Ringless specializes in knives, although he can also heal and use firearms. Ringless grants the players access to a new card set that can be used in Mind Hack scenarios. |
| SkyeEye | SkyEye is a female Android who lives with Gram and helps and defends him and others when they enter a Lair. |