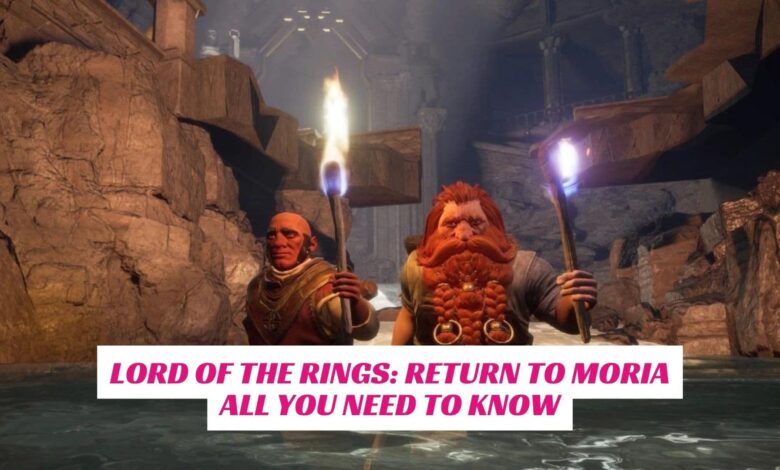 Developed by Free Range Games and North Beach Games are set to launch Lord of the Rings: Return to Moria for the Epic Games Store in spring 2023, The Lord of the Rings: Return to Moria is a survival crafting game set in Middle-earth's Fourth Age, the period that follows the events of the Lord of the Rings trilogy. Developer Free Range Games has recently revealed much more about the title, including concept art and screenshots.
Free Range Games recently held a live stream to share new facts about Lord of the Rings: Return to Moria, its soon-to-come survival crafting game. It's a co-op title set in the Fourth Age of Middle-earth in which players establish a company of dwarves and fight to restore Moria to its former splendor.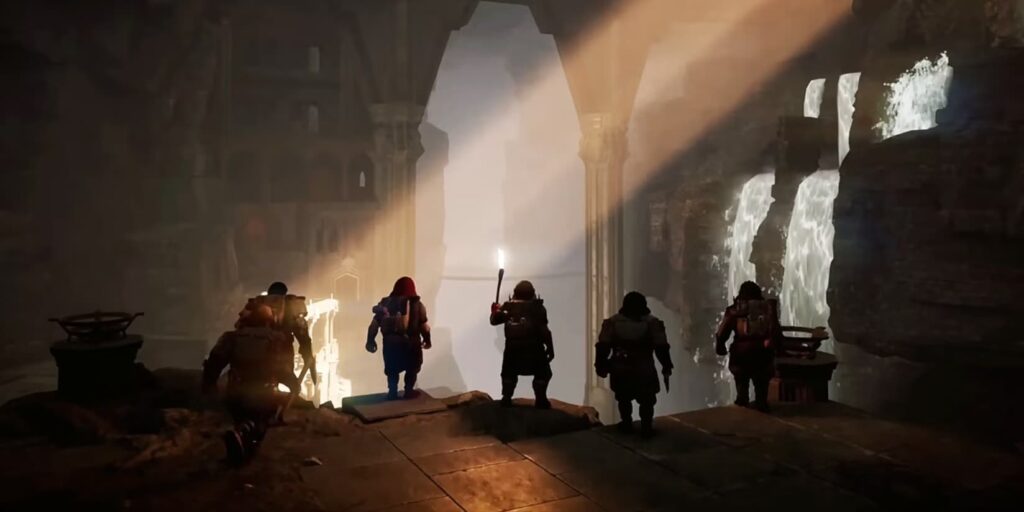 Return to Moria takes from where the Balrog left
The game is set in the aftermath of the dreaded Balrog, which destroyed Moria's grand realm. Players can build their base deep beneath the Misty Mountains and mine for resources, battling orcs as they go. It's also a procedural sandbox where players can explore, craft, and create their own world. The developers explain that it's a twist on the Valheim formula, but they've added some more unique elements to make the game feel more rooted in Tolkien's lore.
For instance, managing light sources is an important gameplay component in Moria's darker areas. That can be difficult if you're constantly hammering away at rocks or digging for treasure, as orcs may be attracted to the sound.
Those players can use the enchanted swords, mithril, and jewels they find to craft weapons and gear that will help them survive. But the darkness of Moria also has its risks, including trolls and stone golems. In a recent press release, Return to Moria says it will let up to 8 players participate in a co-op journey of survival and crafting.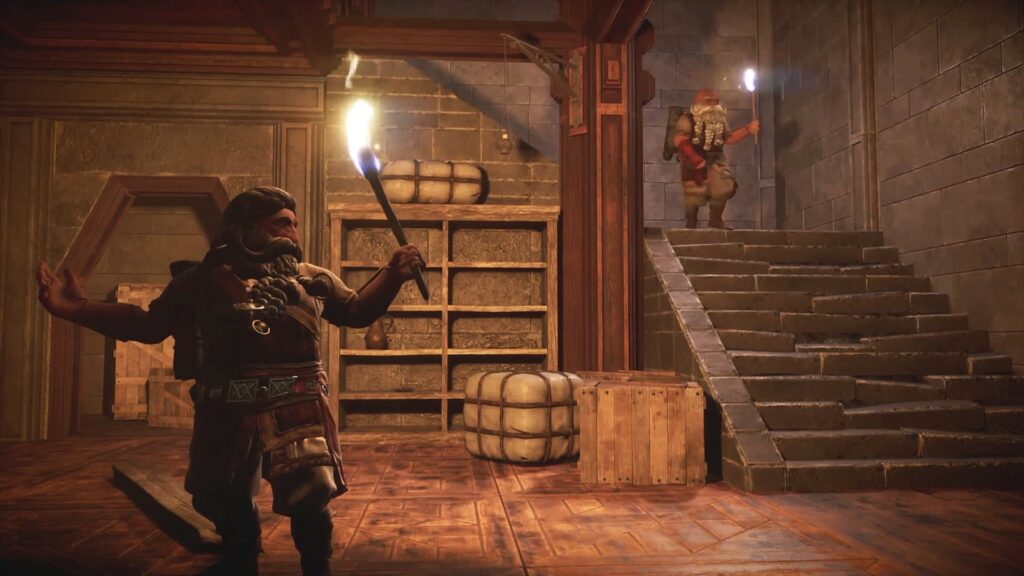 Beware the Hunger
While they can mine their way through the mines of Moria, players will have to be careful because there are hidden dangers waiting for them. In addition to orcs, these mines will be home to unspeakable evils that must be fought before the dwarves can rebuild the Dwarrowdelf.
The dwarves will need to monitor factors like sleep, hunger, temperature, and noise levels to survive in the mines. They'll also need to take care of light sources, which could attract enemies if not managed properly.