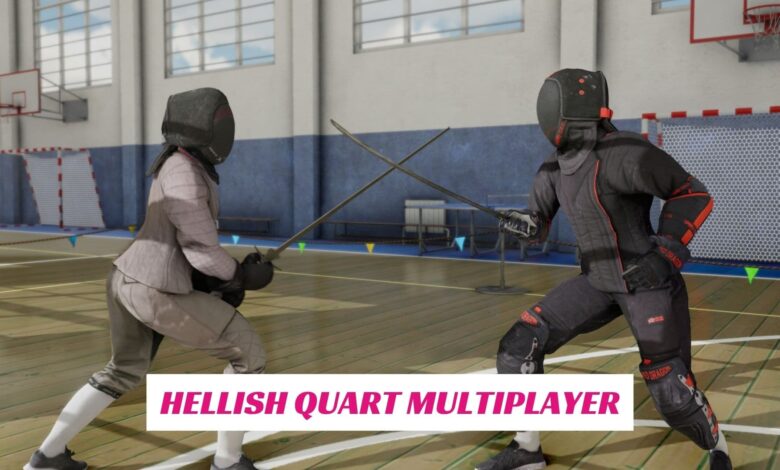 Hellish Quart is a one-on-one sword fighting game that aims to simulate 17th-century fencing duels. It was developed by the Polish independent studio Kubold and has been on Steam Early Access for a long time. When it comes to fighting games, many people look for the action that can be found in the arena – whether it is a football match or a martial arts match. In these matches, it is common to see a lot of blood and wounds poured on the opponent. In summary, We are trying to say that players are simply asking for a Multiplayer mode that includes PVP or CO-OP modes.
But this isn't always the case. Sometimes, it is better to let someone else be the aggressor during a fight. This is because it makes it easier to gauge the situation on the field, leading to better decisions and more strategy. You can find this in Hellish Quart, which focuses on realistic movement and damage. This is something that makes it very unique from other sword-fighting games. Unlike MORDHAU, where you can play in a massive battle mode, Hellish Quart is focused on one-on-one duels. The game uses realistic physics, meaning every hit can be felt. You can host multiplayer games for your friends to join, as well. Here are the instructions.
How to Play Multiplayer Mode in Hellish Quart?
It's currently in early access, but it's a promising title that will no doubt appeal to fans of historical sword fighting. You can play with up to 2 people in local multiplayer, or you can find another player online using the Steam Remote Play Together option. You can also play on your mobile device via Parsec, which allows anyone with a compatible client to play against you.
Download and install Parsec
Launch Hellish Quart on Steam
Select Fight in the Main Menu
Select vs. player
Open the Parsec Window.
Click on the Hellish Quart icon in the bottom left corner
You can see your game hosted in the Arcade section of Parsec
Players with Parsec can now click on your hosted game and join it.