Redout may be one of the great arcade racing games you can play these days. But you may also want to wait until its sequel, Redout 2, is released. The Redout series was inspired by arcade racing classics such as WipeOut, POD, Rollcage, and F-Zero. This futuristic automobile simulation offers you a fast-paced racing opportunity in single-player or multiplayer modes.
The first game was developed and published by 34BigThings srl on September 2, 2016. Without a doubt, it appealed to racing lovers in those times with its futuristic settings, graphics, and mechanics. Now they are going to release a second game in the series. Before we get to the details of the Redout 2 release date, let's introduce the series to those who have never heard of it.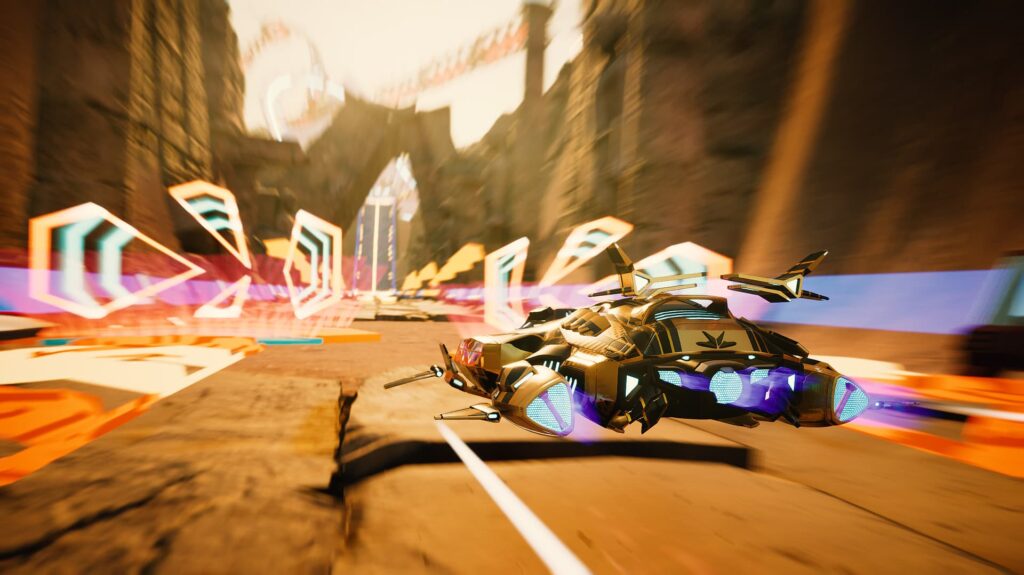 If you've ever watched Anakin's Podrace in Star Wars, Redout may seem familiar to you. The game was developed to offer a fast-paced and satisfying driving experience similar to Podrace in Star Wars. Besides, it offers plenty of amazing racing tracks for players with different themes. The one thing in common across all the tracks in the game is that they reflect a dystopian atmosphere.
Players can find plenty of ships to drive and enjoy their time. In addition to this, you can find numerous events, powerups, and upgrades that will enhance your overall gaming experience in Redout.
Redout Supports VR Technology
The best part about Redout is that it supports VR technology. You can enjoy the game with OSVR, HTC Vive, or Oculus Rift headsets. Playing such a game with VR could be awesome.
Moreover, in career mode, you are going to find more than 100 races, upgrades, levels, and experiences. If you prefer to play the game in multiplayer mode, you are going to be matched against 12 other players as well.
With 11 different game modes, we assure you that you are not going to feel bored at all while playing Redout! Moreover, you are going to find plenty of interesting powerups that will make the game more challenging.
Redout 2 Release Date
As we mentioned, 34BigThings srl is going to release a second game titled Redout 2. The release date of the game was announced as June 16, 2022. So, if you want to experience Anti-Gravity racing with Redout, you need to wait until June 16. Enhanced features and visuals await you in the second title of the series.